Do you know that you can file for unemployment in Texas? Shocking right? Well, it does happen in Texas. Here, people can file a request to claim cash benefits for persons that have been sacked from their jobs with no fault. Unemployment claims are filed by people who feel that they have been laid off their jobs without being at fault or because of certain issues for example COVID19, etc.
The money paid to these individuals are from state funds and they are only given for a number of weeks and in the case of Texas, 26 weeks which will help the person look for another job and also sustain him/her till then. When filing for unemployment, these informations will be needed; social security number, former employment details, contact information, etc.
Criteria for Eligibility
Different states have different methods or criteria for accepting unemployment claims and Texas is not far from being any different. Most of these criteria for some states include; working and earning income from a covered employment, contribute funds to unemployment insurance, actively searching for employments while collecting benefits.
When you file for unemployment in Texas, there are certain criteria you must meet and there are: how much your past wages was, reason why you are unemployed, how long you have been unemployed, worked in Texas for the past 12 months, be a resident of Texas, etc.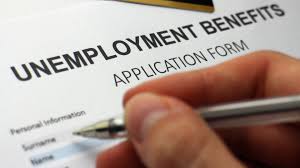 Types Of Benefits
There are two types of benefits, an individual can get from his/her unemployment funds and these includes: Unemployment Insurance and Disability Insurance or Paid Family Leave
Unemployment Insurance: This is a kind of benefit that is designed to give temporary financial assistance to individuals  who are unemployed without reasons being their fault.
Disability Insurance or Paid Family Leave: These refers to benefits given to individuals who loss their jobs or wages due to non-work related issues such as illness, pregnancy, injury, etc.
Payment Methods And Amount
The method through which Texas pays individuals that file for unemployment is through debit cards. Though there are other systems of payment like a direct deposit to a U. S bank or Credit Union, debit cards are the default payment option. Individuals however, have the liberty to change their methods of payment from the default debit cards to anyone of their choice. Then for amount Texas unemployment benefits ranges from the rate of $65 to $521 weekly.
How To File For Unemployment In Texas
There are certain steps to take when filing for unemployment and these includes:
Creating and signing in on a TX.gov ID account.
create a secret pin you can remember.
Follow the instructions given to file a claim.
Use of Virtual Private Network (VPN), internet anonymous, or proxy is prohibited as this could bring problems when applying or certifying the claim
Was this article helpful?