Ghost Watchers is an online horror game where you  explore and hunt ghosts in abandoned houses. It is a multiplayer game you can play with friends online, most specifically on Steam. Because  more and more games are  incorporating  multiplayer and co-op gameplay mechanics, they have become more fun to play with friends. But this also gives room to some issues, like errors occurring during gameplay; Ghost Watchers is not an exception.
The Ghost Watchers error joining lobby is one of such errors, players can't join the lobby instead you are kicked out , or you get an error code while trying to join the lobby in Ghost Watchers.
Why am I seeing Ghost Watchers error joining Lobby error
The reasons for this error are:
Blocked ports.
Issues with internet connectivity.
Using Proxy/VPN.
Game region not correct.
Game version is outdated.
The most foremost reason for 'ghost watchers error joining the lobby is linked with the server. If the Ghost watcher server is offline, the error will appear indefinitely.
How to fix "Ghost Watchers Error Joining Lobby" Error
#1. Restart your router
Restart router to eliminate any unseen network or connectivity issues you might be having. Simply turn off your router, wait some seconds, and turn it back on again. Check again, hopefully the error has stopped. If not, try some other fixes.
#2. Check the in-game region
The server region is very important while playing multiplayer games. If your server region is very far, you will encounter issues based on high ping and latency as well as lobby connection issues. That's why you have to choose a better region, while playing multiplayer games such as this
If you have issues connecting to your friends' servers via the Steam Invite or Lobby Code, then change your region/server in the top left corner of the main menu to match the hosters, and try to connect from there.
Or another alternative, ask a friend to create a lobby and invite you, ask him to leave so you become the host and delete the lobby. Then try to create it yourself.
If you have symbols like #*)- or anything similar in your nickname, delete them. Then try to create or enter a game lobby in Ghost Watchers, to see if the error disappears.
#3. Disabling any proxies or VPNs that you might be using
Trying to connect to a host through proxy or VPN connection, and they keep denying your connection request will bring this error. The reason is that high-profile sites, including video game sites, often block connections coming over VPN to ensure a consistent gameplay experience, therefore if you try to use a proxy server or VPN, the site will definitely block you from playing the game.
All you need to do is disable any proxy server or the VPN and try to reconnect to the game.
#4. Check your drivers
The network adaptors driver you are using could be causing connectivity issues. Connect to the internet using either an ethernet connection or any other plausible alternative.
Then follow these steps to get your drivers in place.
Press Windows key + R,and type in devmgmt.msc.
Hit enter.
Expand Network adaptors by Double-clicking
Right-click your Wi-Fi card or ethernet adaptor, depending on what you need to fix. 
Click on Update driver.
Select Search automatically for drivers, Windows will find and install any updates available.
Restart your PC and try again.
#5. Check the integrity of Steam game files 
Steam has inbuilt features meant to verify game files and reinstall any file that might be damaged. Follow these steps to check the integrity of Steam game files:
Go Steam Library, right-click on Ghost Watchers and select Properties.
Go to Local Files tab.
And Click on Verify integrity of local files.
Pro tip to fix this Error
Ensure that nothing is blocking your Wi-Fi router's signal from coming to your device. Place in a position where it can spread the signal without any blockage.
Make sure you have stable internet connection.
Update Wifi adapters.
Check for new Update on Ghost Watchers and install them.
Check for Windows Updates also.
Verify Game Files before installing.
FAQs
How do you use items in ghost watchers?
You have to weaken ghosts and capture them, So use all items in such a way that you can weaken the ghosts and capture them easily.
How much does Ghost Watchers cost?
This game goes for $11.99.
We hope these few methods helps you fix the Ghost Watchers error joining lobby error, and you enjoy a seamless gaming experience.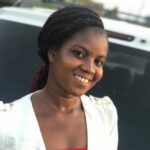 I am an experienced tech and innovation writer. It's been 2 years+ I started writing at Terecle, covering mostly Consumer electronics and Productivity. In my spare time, I enjoy reading and learning the latest happenings around the tech ecosystem.
Was this article helpful?