My business doesn't need an insurance yet, it's barely 12 months old. I just can't afford to deal with an insurance process right now. I am very industrious, careful and observative, nothing can go wrong on my watch so I don't need an insurance, the common excuses and thoughts of people about why they do not need an insurance for their small businesses go on and on, perhaps endlessly.
Most persons think they have it under control and scrutiny until it gets out of control. Having an insurance, is not just necessary but important do every business that looks to grow bigger, and ultimately expand beyond a few hundred to thousand bucks to millions of same and a larger staff strength in the nearest future. Problems that lead to loss of properties, finances, investments and lives at its extreme are usually unforeseen.
Of course, however important small business insurance is its not ideal to work into one without grasping fully, the details around what it really entails, requirements and the processes involved.
Hence for starters, you'll need to take account on what type of insurance your small business needs, there are varying types of commercial insurance and you might need a professional insurance officer or company to put you carefully through on what type of insurance will suit your business — and the policies you need must be unique to your business.
Therefore, to help you decide which types of insurance you need, you might want to take into consideration the most risks your business is exposed to, that is—What kind of accidents your business might be prone to, some might be exposed to natural disasters such as erosion, landslides, etc. while some might be environmental or social – insecurity, thefts, etc. You will also need to consider your staff strengths, do you have any staffs, if yes how many, and policies set up to cover them too.
Among all else, it's pertinent to consider the legal atmosphere, is your business prone to any type of lawsuits? If yes, what type? All businesses have their own risks too – For example, an entrepreneurial business of say shoe-making, will have a different risk it should consider compared to a small scale business that meets food delivery needs.
Get a suitable Type of Commercial Insurance For that Small Business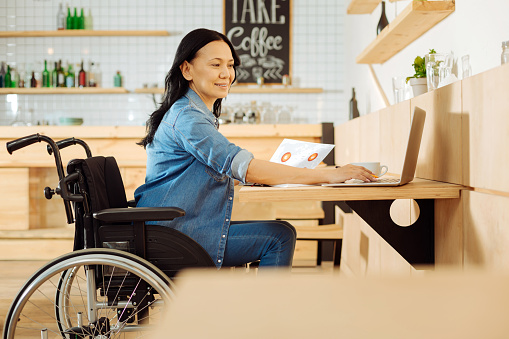 Below are a number of most common insurance types to choose from, but note that the list of insurance types are quite exhaustive.
1. General Liability insurance
The General laibility insurance is one of the most common types of commercial insurance and all businesses tend to have this particular type of insurance coverage. This is because it guarantees protection from claims of body injuries and related health issues – third party sustained injuries etc, as well as property damages.
2. Workers' Compensation Insurance
Apparently, as the name implies it is specifically designed to cover your employees and it is very essential though the rules or requirements embedded and benefits vary across locations — The Workers' compensation insurance safeguard your employees in case they become ill, or sustain an assault or physical or related injury while on the job.
3. Product Liability Insurance
This is an insurance type that gives protection from any claims related to product defects that is encompassing – manufacturing defects, design defects and marketing defects.
4. Professional liability insurance
Professional liability insurance sometimes referred to as errors and omissions insurance is an insurance type that covers and protects professional-service businesses (designers, consultants, accountants, etc.) from claims of negligence or other service-related errors. Professional liability insurance is essential for any business that provides expert advice, especially if its a small consultancy agency or any other related coperate entity that is only just gaining grounds.
5. Directors and Officers insurance
This type of insurance offers protection over the personal assets of directors and officers, particularly managerial heads of a company or business should they be sued personally based on a decision they made or a cause of action taken on behalf of the company, this insurance extend protection to what they own.
6. Cyber Liability Insurance
This type of insurance covers costs and claims incurred when your customer's data or records and any data that has personally identifiable information gets leaked or stolen. This type of policy is important for any business that stores data on the cloud or on an electronic device.
7. Business Property Insurance:
Business Property or Commercial Insurance as the name implies gives maximum protection to office and business equipments, office spaces, offers inventory and more from losses or damages. This type of policy will be particularly important for businesses that operate physically than remotely.
8. Business Interruption Insurance
Ever seen a business shutdown in the middle of the hour because of a problem perhaps a damage or disaster. A business interruption insurance handles this type of chaos and interruptions that may lead to a business temporarily being shut down and strategizes actions to get the business back and running it the shortest possible time through making up for lost revenue.
9. Get an Insurance Broker
If you are new to having an insurance for your business, you need the professional service of an insurance broker to assist you learn the ropes, and lessen your chances of making bad decisions. All you have to do is discuss your business needs, with him or her and they'll come back to you with quotes and coverage options from different carriers. With this information made available to you, you can further compare options and be able to choose the one that effectively works most for your business.
3 Tips in choosing a good broker
They should be Specialized – since you may be tempted to go with the first option of broker, you can find. It is best to do an extra work by having patience to find one that has his or her onions in your field, also experienced enough to help you see those business risks you couldn't and how you can handle them while geowing your business by guiding you on the best insurance possible.
Veting – You do no want to employ or work with someone that cannot give you value for your time and money, so veting your broker by asking for reviews and reference records is a step in the right direction.
Do not jump from Broker to Broker – When you have found yourself the right broker for your business and have established a work relationship with them, it is best to stick with the person and not change them anytime you chose.
3. Get and Compare quotes options to determine which is best for your business
After deciphering the right insurance that works for you, the next step will be to shop. You will want to look into different insurance companies and their coverage plans, then get quotes so that it'd enable you compare multiple options and find the best deal for your business. When you have concluded obtaining various quotes, compare them with thorough review to help you determine which policies and which provider is best for your business, and do not hesitate to ask questions where necessary for further clarification.
Insurance policies aren't always simple, and can undergo changes too perhaps when updated but you might look out for these two important informations to assist you in comparing different quotes successfully.
Coverage of policy: Whatever type of policy you look to purchase multiple seperate policies, bundled, or single, coverage of policy allows you to understand what is and isn't covered under each policy. This may be demanding and, you will want to read the fine print and ask or your broker any questions you have.
Limits of liability: Limits of liability, takes into cognizance the limits on your policy telling you how much of a loss the business insurance company is willing to actually cover.
4. Purchase your policies and keep them up to date
This could be said to be a final stage, you will have to ensure that you understand properly when payments need to be made, how to file a claim with your provider, contact support, make adjustments, requests for an insurance certificate and how to reach out to a customer service agent if you need assistance at any point
Though, after you buy your policy and set up payments, you won't just want to leave things until you need to file a claim. Instead, you'll want to ensure that you review your policy periodically — and decide whether you need to adapt or change your coverage.
When You Should re-evaluate your Insurance Coverage
Typically, a good time to re-evaluate your coverage is annually, when its most likely to be up for renewal. This gives you an opportunity to take another look at your business and restructure your choices based on the business potential risks to decide whether to renew, change or cancel your policy and switch to another completely.
Why Your Small Business Needs An Insurance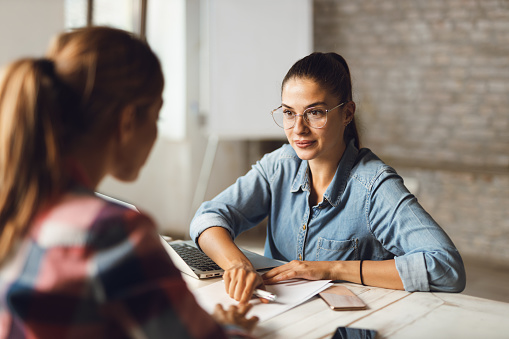 Beyond the obvious excuses that most small business owners tend to give that impedes them from subscribing to an insurance plan, there is now an eye opener that has helped most small businesses see the need for an insurance plan and here are a few for your own business.
1. A Requirement
Your small business being operated at a certain location, can need an insurance to function properly, perhaps you have had coperate contracts that you have with some clients which may require an insurance in case something goes wrong. Also, if your business is in a rented space you might need a landlord's insurance policy to cover it.
A peculiar scenario could be that your business is being financed by a loan agreement that might require a proof of a specific type of insurance, have to be covered and ready.
2. Protect and Maintain Your Employees
Protecting your employees should be one of the top priorities any business should run with, this gives your employees a good sense of security and creates a protective environment that encourages them to carry out their duties without fear. Not only will it make them feel more secure at your business, but it could help protect them from losing employment if a lawsuit comes up.You also want to consider how beneficial insurance can be to you to attract new employees. Having insurance is a job perk, especially if you are offering health or dental insurance.This will help you expand your team and may encourage your employees to work harder.
3. Natural and Anthropogenic Disaster
Your business needs a serene environment to thrive and so does your clients and customers, but natural disasters (floods, earthquakes, etc.) come almost unannounced and could gravely limit or completely fold up a business and for this reason a business property or commercial insurance might be just ideal. Also, your business might be affected by anthropogenic actions such as vandalization, burglary, fire outbreaks etc. To protect your small business and preserve its future you need a good insurance.
4. Workers' Compensation Claim
However preventable we try to be, accidents can happen at any day and time at work places and if beyond an "I'm sorry, let's settle this over a free lunch" without having an insurance, your small business might be paying for that employee's workers' compensation or fixing that problem through its teeth. In an even worse scenario, if an employee sustains an injury that cripples their working abilities for years, that is an even more serious bill and terms if your business lacks an insurance coverage but if it does – your insurance company will cover the medical bills and pay the necessary benefits for that employee, saving your business tons of dollars.
Was this article helpful?