You must be wondering how to harvest romaine lettuce if you had just successfully cultivated it for the first time. Unlike, its cultivation that can be done in your home garden, farm, or planter.
The lettuce harvesting might be a little tricky, and since romaine lettuce is popular and is also a very healthy vegetable, you will not want to ruin or incur losses for the most part due to a poor harvest method.
For this reason and more, we thought it necessary to write a guide to show you just how to harvest Romaine lettuce appropriately and reap all its numerous benefits.
Though, just roughly know you can harvest your all-grown lettuce romaine lettuce in 2 safe ways. Which we will be discussing in this article, let's get right to it.
2 Methods of How to harvest Romaine Lettuce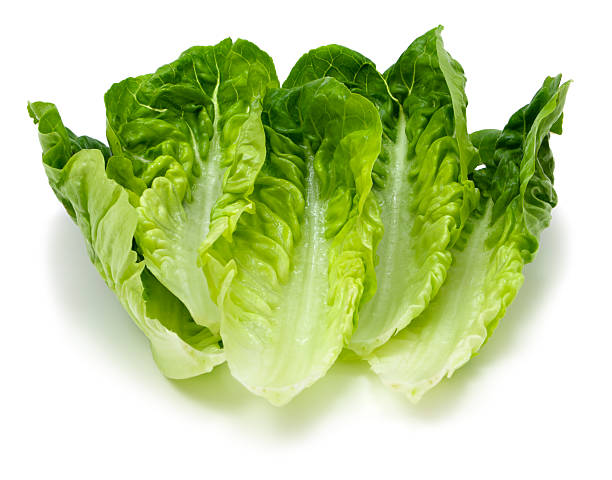 By harvesting the outer leaves of the head and allow the inner leaves to continue growing till maturity.
Alternatively, by harvesting the entire head of the lettuce at once
1. By harvesting the outer leaves of the head and allow the inner leave
A fine way of how to harvest romaine lettuce is by harvesting the romaine heads in about 65–70 days after seed cultivation is completed.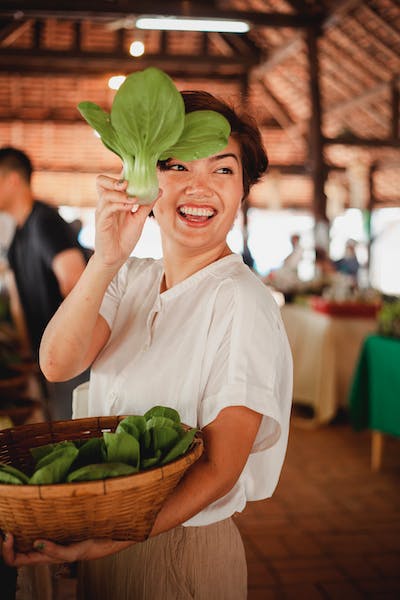 Note: When Romaine lettuce is cultivated from seeds, it takes just about 2 months and a few days to reach maturity. To tell if your Romaine  lettuce is mature, you will notice a dark green color on their heads, they'll look leafy and open. They differ from variety of lettuces like icebergs, which will rather close in on themselves at maturity. 
You can proceed to harvesting by cutting off the lettuce's entire head just above it's base with sharp shears. This way, the inner leaves have room to re-sprout and you can have a second harvest.
Usually, cutting the entire head off, often give room for the romaine roots to produce additional lettuce leaves. All, you have to do is wait and check back on a second harvest after can expect to wait another 60 days or there about.
However, the second harvest leaves may not not appear in an head shape form and also will be less numerous than the first lettuce leaves, when this happens it's normal.
2. By Harvesting the entire head of the Lettuce
This is another safe method of how to harvest Romaine lettuce. In this method, you harvest by it's head, which involves an actual pulling up of the head, roots etc, out of the ground to be have achieved only a single harvest.
If this is your aim, then you do not need any gardening shears. So, with one hand grasp the base of the lettuce head, and firmly pull upward it, till it dislodges from the soil holding it.
Once this is done, break any clumps of soil still attached to the roots. This can be done with your hand while pulling the lettuce head up from the ground.
Once the Romaine lettuce is successfully uprooted, pat the soil area back in place sealing any holes. If any romaine leaves is left in the soil, there is a tendency of re-sprouting and regrowth of more romaine.
Next, it is important to break off the lettuce head from the base, and rinse its individual leaves under clean water.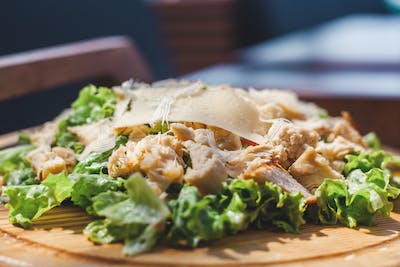 Your romaine lettuce is ready to be serve immediately or with some salad, or opt to keep it dry, this will involve placing the leaves in the an airtight or ziploc bag and putting it in the fridge for up to 10 days till usage.
Conclusion
This are appropriate methods to harvest your romaine lettuce and derive the best from it. It is recommended and used by many gardeners and farmers to grow and harvest their romaine lettuce for both domestic and commercial purposes.
Was this article helpful?