Minecraft allows you add new characters, new terrains, Chang colors, add collectibles and many more exciting features to make your game interesting. These additions are made possible with mods (modifications).
Mods are alterations and expansions that helps you customize various aspects of a game like Minecraft. There are hundreds of mods developed for Minecraft and they include;
Mods that alters the terrains and landscape.
Mods that helps gamers adjust playing speed.
Mods that grants characters new powers and skills.
Mods that helps gamers restock hotbar with new tools.
Mods that changes the way tools appear during gameplay.
Minecraft mods are so popular, and you can add even more to the game as opposed to when the game was just a predictable and boring game. With mods, you can switch it up a little bit and have more fun playing Minecraft.
However before adding mods to Minecraft, you have to consider these few things:
Ensure that the device you are using can handle mods. Not all device supports mods, and if you are using a PC you have to update your graphics to the latest available version.
Ensure your device has adequate storage space because adding mods will take up lots of space.
Be knowledgeable about the standard process involved in downloading and installing external programs like mods.
Know if the game edition you are playing accepts mods. If you must use mods, use the java edition of Minecraft. Consoles and the Bedrock edition does not accept mods, but you can use add-ons.
How to install Mods in Minecraft
First of all, before you install mods. You have to install Forge because mods does not work in regular Minecraft. Forge is the software that integrates mods with Minecraft so you have to install it first before installing mods.
How to install Forge
Visit Minecraftforge.
Download the version of Forge that matches your mod.
Use the Installer on Mac, on Windows use installer windows to install. Once the download is complete, Double click the installer and tap Run.
Select Install server then select the location you want to install Forge on your system.
Click OK to download Forge files and don't interrupt the process until all files are downloaded.
Open Forge files, locate a file named Forge Universal JAR and rename it to custom.jar.
Upload the generated files to your server via FTP.
Once the upload is complete, visit the control panel under Server Type pick Custom JAR.
How to add Mods to a Minecraft server
Download the mods you want, they should match the version of Forge you installed.
Use FTP to download your mod/mods to the mod directory of your server. Filezilla or any other alternative can serve the purpose.
Restart your server to complete the process.
How to install Mods on Minecraft Nintendo Switch for Free
You cannot add mods to Minecraft on Nintendo Switch as it is not supported. You can however add as many add-ons as you want. If you use other device to play Minecraft, here's how to install mods here.
How to add Mods on Android
Visit Google play store.
Install BlockLauncher which serves as Forge for handheld device.
Then go back to Google play store and install Mods For Minecraft PE which helps you access , download and Install Mods.
Open Mods For Minecraft PE, select the mod you want and click install.
Mods will automatically apply to Minecraft as long as you installed them via Mods For Minecraft PE.Handheld Minecraft version cannot download and install actual mods, so third party apps like BlockLauncher and Mods For Minecraft PE will help.
How to add Mods on iPhone
Visit the iOS app store.
Search for Mods For Minecraft PE.
Tap on GET to download and install the app.
Select your desired Mod.
All installed mod will apply to your game automatically.
How to add Mods to Minecraft Java
Download and Install Forge.
Download Java mods from a reliable source.
Create Mods folder in Minecraft directory and name it something you can remember.
Move the downloaded mods to this folder.
Close the folder then go ahead to run Minecraft.
How to install Mods on Windows 10
Download the mods you like from a website. Examples of website you can download from:
Or search a specific mod by name on Google and download from there.
Proceed and Create a mods folder but first locate the Minecraft directory by typing into the file explorer C:Users[your name] AppDataRoaming. Then create the mods folder on this directory and name it .
Move the mods you downloaded into the folder you created. Close mods folder and run Minecraft.
On Mac, it's quite the same pattern;
Download the mods you like from a website. Create a folder by:
Open Finder and select GO in the menu bar option key to access the library
Select Apple to support and trace Minecraft on the pop up list or use keyboard shortcut: Command + Shift + G.
Move the mods you downloaded into the folder you created. Close mods folder and run Minecraft.
How to add Mods on Xbox One
Download mods on a computer.
Compress the file into a Zip file and host in a server.
Open file downloader on Xbox and copy the download link.
Open Xbox one Smart glue on the system and paste the download link.
Open local storage and Unzip the file.
Select and copy them.
Press start to download them.
Check again.
Final thoughts
Adding mods to Minecraft can be very tricky, but if you follow these steps you will become a pro.
This article was first published on October 12, 2022 6:47 p.m. WAT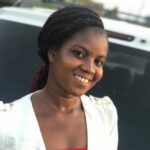 I am an experienced tech and innovation writer. It's been 2 years+ I started writing at Terecle, covering mostly Consumer electronics and Productivity. In my spare time, I enjoy reading and learning the latest happenings around the tech ecosystem.
Was this article helpful?