There are certain skills that should be considered a fingertip skill once you become a car owner, whether driving privately or commercially because they might be life savers on a rainy day and one of those type of skills is knowing how to let air out of tire, no matter the type of machine you have.
When it comes down to vehicles, a fault can take you completely unawares and a knowledge such as this becomes essentially a requirement. You might find yourself with a punctured tire, and where there is little or no option you can help yourself and though it may take you a while to familiarize yourself, with the nitty-gritty of how to let out air from a tire. However, there is nothing that the right guide cannot simplify.
5 Steps To Follow To Let Air Out of Tire
1. Know Your Tires Tube Valve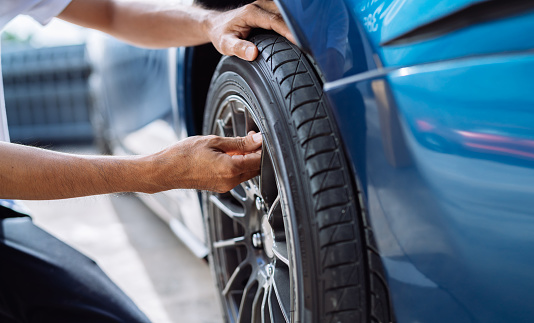 To expend air from your tires, you need to know and locate the type of tube valves your car uses as a first step. There are basically three types of tube valves, ensure that you identify which one your car has, to enable you deflate your tires smoothly and with the right set of tools, also hold down the metal pin, then get pressure readings before and after, replace the valve caps. Valve stems are usually located in between tire spokes or in the middle of a metal plating, and because they protrude rather slightly they can be visible, the process might take a few minutes or longer to complete.
2. Open The Top Rubber Cap Protecting The Tube Valve
Rotate the rubber cap counterclockwise to go off the valve stem. Once, that is achieved you will see a metal pin with a circular shape at the center of the valve stem. The valve cap is typically black in color and easy to lose if placed on a surface of the same color. So it is best to keep the rubber cap in a safe place, a white surface or a clear plastic bag.
3. Do A Tire Pressure Test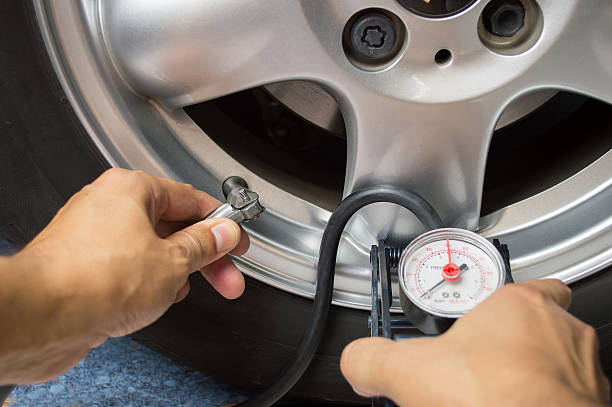 It is best to perform a tire pressure test before deflating your tire, this helps to show where the level of your current cold-tire pressure and how overinflated it is – which will guide you on the speed you will have to air out. Also, you must test your tire pressure accurately and with care, so that means you need to exercise patience when getting readings, either from a digital or analog pressure gauges. But, of course digital gauges read more accurately.
4. Press Down The Valve Pin And Deflate Your Tire As Needed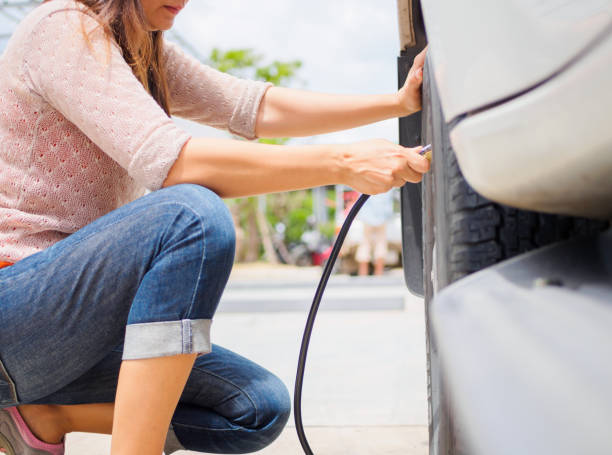 Now, you are ready to deflate your tire, to do this – press down the valve pin with your hand or a tool that can hold down the metal pin. When you do this, you will feel a slow vapor escape from your tire.
Alternatively, you can unscrew the metal pin inside the valve stem – using a two 5-inch needle-nose pliers – perks are your tire may purge air quicker.
You can get a screwdriver, a ballpoint pen, nail, ignition key, Pin cap, Corner of the inflator gun (at pump stations), Valve core remover etc. and place its tip over the top of the valve pin, and well as press it inward. This enables the tire to release air continuously through the valve stem. Though, for bikes, all you need do is lay the tire flat on the ground and push down on it.
Take extra care when using needle-nose pliers to aid in airing down your tires, as it can cause damage to the valve stem if held down too hard. Also, avoid unnecessary pulling and pushing. As for corroded valve pins, you need a propane torch to heathen up the corroded part before applying pressure on it.
During this step, you may have to check your pressure gauge repeatedly until you get the tire pressure right. But do not feel bad – even seasoned mechanics do this. And believe me, you would not want to air down your tires beyond their limit. It would be pretty dangerous if you do, as your rims could potentially dislodge from your tires while you are on the road.
5. Close The Valve Cap
Once, you have completed airing down your tires, ensure to secure the rubber valve caps on all of them. Also, loosed valve caps can result in an air leak that can cause you to pull over the roadside in the middle of traffic or an isolated area.
Was this article helpful?