Being a car owner automatically seem to translates to owning a garage space, and if yours have a door and actually locks, then this article is for you. A garage that have an automatic garage door provides efficient security to our expensive vehicles including our mechanical tools or other delicate stuffs we may have stored out safely in our garage.
Though, just like any other door in our living space it needs regular maintenance from regular lubrication through greasing to, hinges and rolles inspections, bolts and nuts checking etc. These all work as a neccesity to make operations of all part of your garage door work as smoothly as should. But if left unchecked, your garage doors may begin from making squeaky sounds, to difficulty in either closing or opening etc and may even completely break down.
What You Need
Lithium based or silicone for greasing
A rag
Step ladder
Clean Tracks
Before applying any lubricant to your garage doors. Take a few minute to wipe out and clean the tracks. This can be done by vacuuming, as it will help the smooth movement of the rollers while the door is in motion. For stubborn stains, use a cleaner to loosen and remove them.
Lubricate the Hinges with Silicone
Next, lubricate the hinges, and your garage door rollers by using a lithium-based grease or silicone grease as they are most effective for this purpose.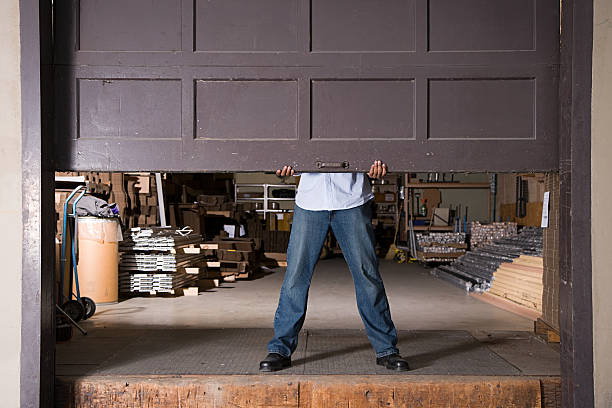 How to Apply – Lift the door gently to avoid getting injured. With the appropriate grease for garage doors, Open your door and spray the lubricant on each of the hinges. As the door bends along the track, spray the hinges with the grease. Use one or two sprays on each hinge. Your hinges should be covered in lubricant. Overcome the urge of using oil, this is because oil allows dust and other dirts to build up.
Lubricate the Rollers
Next, to lubricate are the garage door rollers, they are identified by their circular moving pieces on your garage door, attached to each of your hinges. Each having small ball bearings connected along the track of the door and controls easy and smooth opening and closing of your garage door. Use a thin straw-like attachment for greasing this area, this will properly lubricate those small ball bearings better. Wipe off any excess lubricant so your door doesn't become messy.
Spray Springs and Bearing Plates
Your garage door springs are found at the top of your garage door, while your bearing plates are the moving circular parts on both sides of the springs. So apply your grease by spraying down the outer part of the springs and near the center of the bearing plates, then open and close your garage door to spread the grease evenly.
At this point you may need a step ladder to reach the springs and bearing plates, for effective lubrication.
Lubricate Locks
This is necessary to mitigate against rusts, and other dust or dirt build-up. Lubricate your garage locks by spraying or applying the grease into the lock's keyhole. Listen and observe the door's sounds and movement by test closing and opening to identify whether it is better than before. Else, you may have to change the locks for a new set. Lastly, lubricate the armbar by spraying the grease on its length ath the top of your door.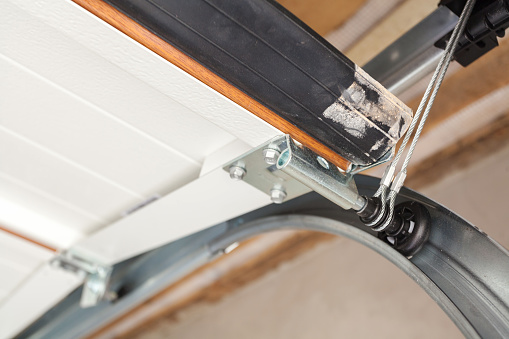 Lubricate the Rail top
This is that part of your garage door where your chain rides on and run along your garage's ceiling. The top portion is the part that actually needs to be greased. Spray from down to the rail's top and then spread the grease around with a rag. You could use your manual to achieve better results.
Summary
To lubricate garage doors are simpl and does not require any form of expertise to achieve desired results. Simply, follow the steps above and you will be glad you did. Though, just incase something goes wrong or you discover a fault that needs a professional. Contact a technician, especially for areas that need replacements.
FAQs
What is the proper lubricant for garage doors?
The best lubricant for garage doors available today is the Silicone spray. As it possesses a thin spray nozzle that works right for reaching into the rollers small ball bearings.
How often should I lubricate garage door
Properly lubricate your garage doors at least once in 6 months, to ensure everything works and moves smoothly.
Was this article helpful?