Are you a huge fan of Bacon but for some health reasons you are denied the delicacy because you can't have gluten in your meal. Well, we have heard of gluten a couple of times, sometimes too many times we barely realize we do not know what it means. Gluten is a type of protein common in cereals, bread, eggs etc. But, unlike other forms of protein it does not provide any useful nutrients and can be bad for some persons if consumed.
So, will gluten stop you from having bacon? Of course not. Bacon can be gluten-free, and allergy-friendly, basically they are made out of pork belly, and are quite tasty due to it natural salt presence. Sounds like goodnews already right? Well, this article is bent on showing you how to make a gluten free bacon you would ultimately enjoy and not feel left out.
Pantry Bacon (Vegan – Gluten Free)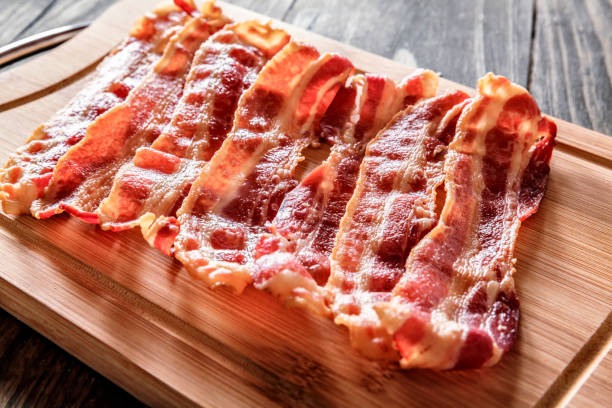 Pantry bacon recipe for vegan as the name implies have majority of its ingredients extracted from our pantry. This vegan bacon is not only crispy and smoky, but it is also gluten-free, oven-baked and have less greasiness than most vegan bacons in the market! They Include:
Ingredients
2-4 Rice paper wrappers
3/4 cup Soy sauce/tamari/coconut aminos
1 teaspoon Smoked paprika OR liquid smoke
1 tablespoon Maple syrup
1 teaspoon Black pepper
1/2 teaspoon Garlic powder
2 tablespoons Refined coconut oil, melted
Mixing bowls, baking sheet, pan and dish
Prep time – 10-15 minutes
Serving 2-4
How To Cook
Preheat your oven to about 400F
Next, with kitchen sheers or scissors, cut through the rice paper wrappers one after another, into long pieces that are of equal width and set them aside.
Fill up a mixing bowl with warm water
Also, fill a shallow dish or a clean pan with the remaining marinade ingredients.
Whisk together properly with a spoon, then line a baking sheet with parchment paper.
Dip a piece of rice paper wrapper into a bowl of water to make it moist.
Dip also into the marinade to coat it, then optionally, shake off excesses gently and place on the parchment-lined pan.
Re-do step above with a new piece, layer on top of the first piece.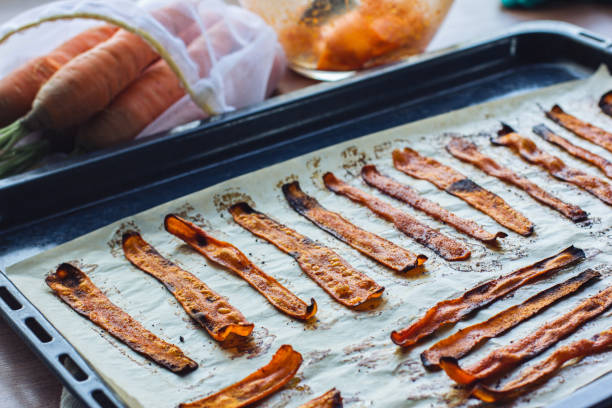 Repeat dip and layer process until you have used all the pieces and have several double-layered "bacon" strips.
Bake in the oven for at least 5 minutes or until the bacon looks crispy and brown.
Remove from oven and your bacon is set to be served and enjoyed with family and friends.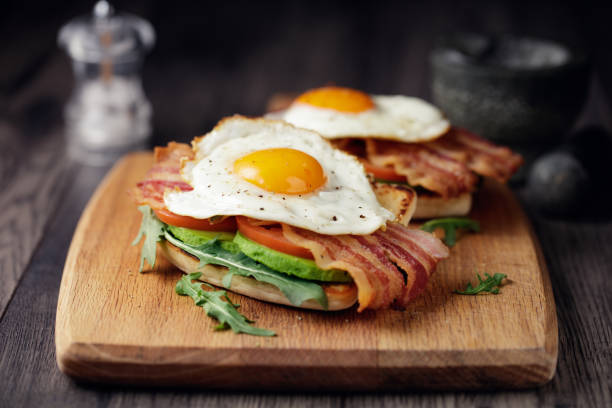 Benefits of Gluten Free Bacon
Assist in better digestion
Boost energy
Reduce chronic inflammation
Assist in weight loss for those who are into fitness training
Was this article helpful?