How to make a girl obsessed with you, is one of a few advices many men crave with their partner or for someone they admire and adore. But, also this happens to be a very difficult thing to make reality too. Apparently, when it comes to making a girl obsessed with you, there is no one straight answer, but a series of acts to adopt overtime. Most of which can get a girl to love you a lot more easily than you thought or expected. This is different with every girl as they seek different qualities in the man of their dreams, yes it's true you cannot change these qualities but you can sure groom yourself to possess them naturally.
10 Ways To Make A Girl Obsessed With You
1. Wear A Smile
When hitting on a girl you should consciously but naturally wear a smile. Many ladies are drawn to men that smile easily, this is because it strikes them as happy people and many people want to be surrounded with happiness. Some men are totally clueless when it comes to socializing with women and others seem to be too timid or too motivated and goes straight to hit the nail on the head, you should actually wait out a few sentences before getting there with ladies, so you do not freak them out and dismiss the conversation before you got a chance to get it started.
2. Be Confident
Confidence is a personality trait, and ladies are drawn to it, many can even spot it just by looking at a man without him saying a word yet. While some are patient enough to let you, express it, some ladies are thin on patience. So, question is how do you build confidence? Confidence needs to be spotted in your speech, your appearance and dress sense. Note, though – there is a thin line between confidence and over confidence, watch out, and do not over do it. It mostly repels ladies and thwarts your steps.
3. Be Her Hero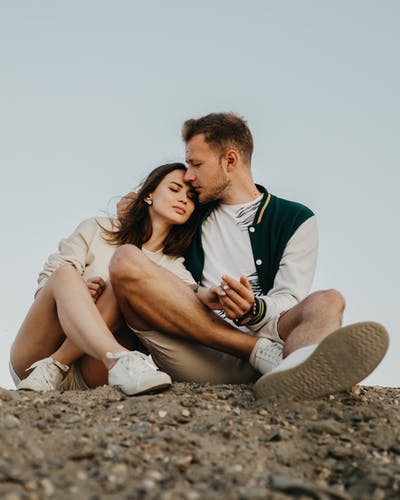 By this we are not asking you to play super man or any super heroic characters. Rather, we are asking you to show your affections by trying to solve a problem – that is, if she needs help out of a problem, you should think of an easy remedy to get her through it. For instance, if she is in an emergency probably her car ran out of gas, book an Uber or find a means to pick her up and get her to safety. Don't just sit there, think of something and do something. This acts give ladies a sense of love and a feeling of security which happens to be what they eventually may be obsessed about in you. You may not have all the answers but don't miss a chance to ask her – how you can help, but also know when to respect her choices.
4. Independence
Independence here, refers rightly to freedom particularly financial. One important factors that can make a girl obsessed with you, is that she comes to understand that you pay your bills through very legit ways. There is always something about a financially independent man that makes you adorable to the opposite gender. This is not saying you have to be stinkingly wealthy, which no doubts may be a plus. But, rather, you have to be financially responsible for a girl to be obsessed with you.
5. Be Adventurous And Have A Sense Of Humor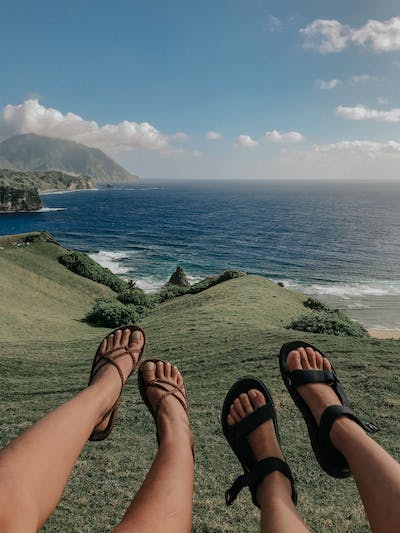 Try to find out what she likes, either directly or by paying close attention to what makes her leap or what she speaks keenly about. Think of and adventure in line with what you discover about her and take her there on a surprise or out of good planning. Adventures have a knack for making you appear like a demigod and a sweetheart when you both spend it together. There's always something romantic about going on sight seeing, also don't ever forget to activate your sense of humor. Girls love to be with a guy that makes them feel good and relaxed, as well as laugh and even for a moment relief your memories of whatever problems you have.
6. Be Mysterious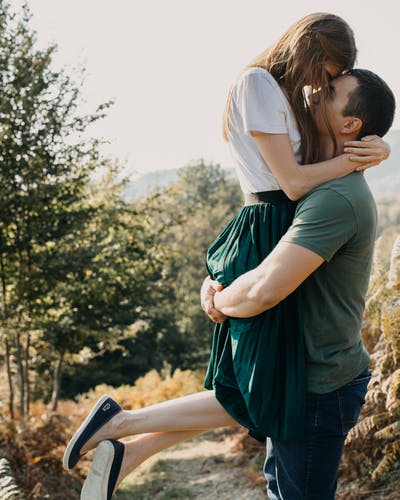 First, there is a thin line between being mysterious and being secretive. The later is usually a turn off to most girls especially ones that really like you. You should talk about what needs to be talked about, when it needs to and not too much. Let her be interested in getting to know you on almost the same level you are getting to know her, play a little hard to get once in a while. There should be something about you that attracts her to you, but sometimes she cannot quite wrap her hands around. Find that perfect balance and be a little mysterious.
7. Maintain Good Hygiene
Personal hygiene is very important but some men falter on this terribly. For some non scientifically proven reasons they feel hygiene is best attributed to women. Men with good personal hygiene and etiquette will always be preferred anytime anyday to men who does not practice them. One delicate area to practice personal hygiene on is your teeth, learn to brush your teeth at least twice a day, to keep your breath fresh.
You do not have to look like a toothpaste commercial model, though that wouldn't be improper but you need to consciously care for your teeth. Bathing, is also very important, do it as often as you can and that include shaving neatly. This keeps you free from germs and any skin problems. Also, yellow teeth just aren't that attractive to be kissed and kissing is vital if a girl should be obsessed with you
8. Stay Reasonably Away From The Friendzone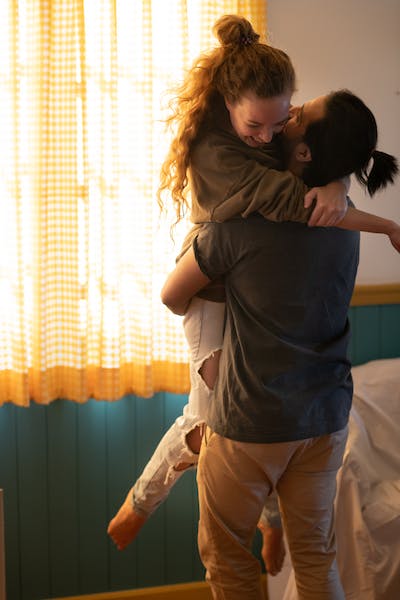 Being nice is always a good start but being too nice with a girl you want to obsessed with you sends a whole different message entirely and can even put you in the friend or brother zone very easily. Girls love guys who are a bit difficult not one who is always accessible, so try to fake indisposed atimes — don't always pick up the phone, do other stuff other than wanting to hangout together on etc. Let her see that you have a life outside just wanting to be with her.
9. Look Good Without Overdoing It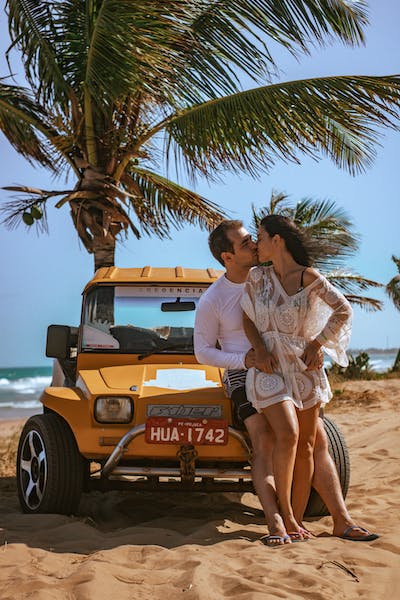 You do not have to be handsome to look good, or smell nice. Looks go beyond your face or perfectly formed biceps, they aren't everything but they are important. Be stylish, in a way that is effortless and natural. Try to make adjustments and spice to your closet, pick good shirts and pants and make her pause and stare at you, while hanging out together, once in a while.
10. Be Witty
In an era where, people hide behind the screens, it is getting more and more difficult to spot someone who can actually keep a real conversation through several topics. You do not have to know everything about everything but you can know little things about everything or many things. Some ladies, her sapiosexual and can only be with someone who make them better or challenges them to better reasoning and exposes them to other ways to see the world and its civility. Women can easily be obese with a man that has a goal, a vision and a direction for his life and consciously walks towards it.
Was this article helpful?