This article centred on how to make bed bugs come out of hiding is a somewhat herculean task for a number of people who are faced with the problem.
Bedbugs are insects we all dread for many reasons, one among which is the ability to get rid of them if they have your bed and beddings infested. They are visible to the human eye, but also exceptionally small, so to spot them you will need to look very closely.
One way to identify them is by spotting skin castings, droppings, and rust-colored stains.
These stubborn bugs are not just frustrating but seem to have pretty good resistance to many insecticides and pesticides.
So, it is quite natural to find ways to end them once and for all, but doing this is not a piece of cake. which is why you may desire to know just how to make bed bugs come out of hiding as a first step to getting rid of them.
Though this on its own can be tasking and risky as bedbugs do bite as such it is important to get a professional insect exterminator service or gird-up to skip your skin protected, once you have been able to identify a couple of the bed bugs' likely hiding spots.
Especially if your home has been infested with large numbers, our article has captured a number of solutions that will effectively tackle them and completely get them extinct.
What You Need:
Hair dryer
Flashlight
Paper towels
Old credit card or similar tool
Sticky tape
Damp cloth
Antibacterial detergent
Bucket
How To Make Bed Bugs Come Out Of Hiding In 3 Ways
1. Using A Hair Dryer
One effective way of how to make bed bugs come out of Hiding is to introduce high heat to their abode or hiding place. Bedbugs cringe at heat, so set your plugged hair dryer to high heat in a central location to have better reach to the identified bed bug-infested areas and to compel them out of their hiding.
If there are really bed bugs lurking inside those spots, you will notice them hurriedly trying to find their way out within a few seconds.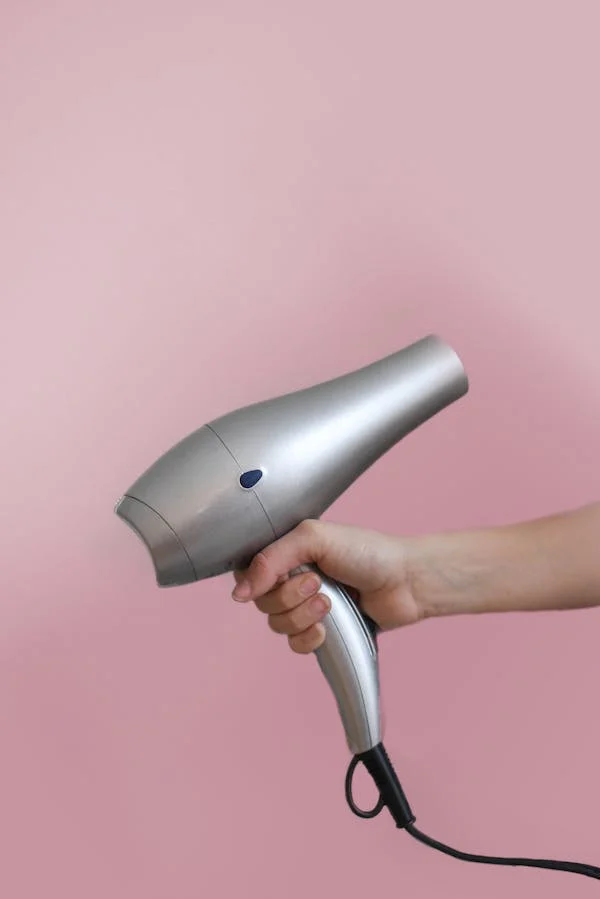 In cases you do not know where they hide, introduce the heat to crevices such as contours of mattresses, many cavities, and cracks in the bed frame, as well as places like carpets, furniture joints curtain folds, etc. Crush all emerging bedbugs with a paper towel. If there is no form of activity after about a minute, try another possible location.
Tip: The heat from a hair dryer can actually kill bed bugs if it's held on them steadily for around 30 seconds.
2. Using Pyrethroids And Neonicotinoids Pesticides
From your local supermarket pest-control aisle, buy pyrethrin- or pyrethroid-based home pesticide or any pesticide product that contains both pyrethroids and neonicotinoids. These chemical compounds are lethal to many insects and an effective step of how to make bed bugs come out of hiding.
Also, a combination of the above has been tested and trusted to work best in evicting and killing bed bugs as well as in preventing newly-laid eggs from hatching.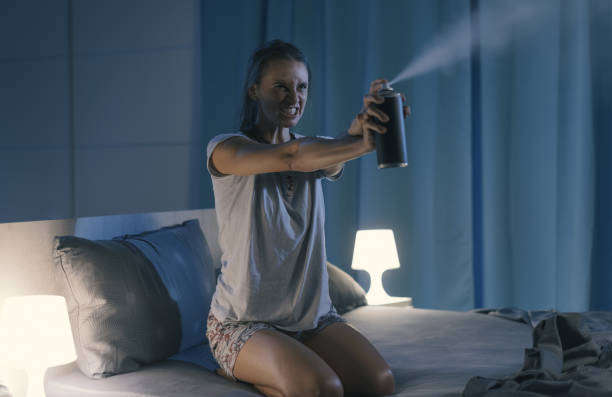 Note: Only shop for pesticides that have been approved for indoor use, to avoid exposing yourself and your family to poisonous outdoor pesticides.
Pyrethrin and pyrethroids are ingredients in many household products, and are also safe for indoor usage. Still, it is advisable not to expose yourself to inhaling it, it could result in headache, dizziness, nausea, diarrhea even fainting and more in extreme cases.
Spray the pesticide directly to wherever the bedbugs have been hiding for about 12-15 seconds, long enough to dampen the surrounding surface. Do this at all target areas you believe may be harboring bed bugs.
Once you have thoroughly sprayed the pesticide, exit the room and allow it to diffuse for about 30 minutes.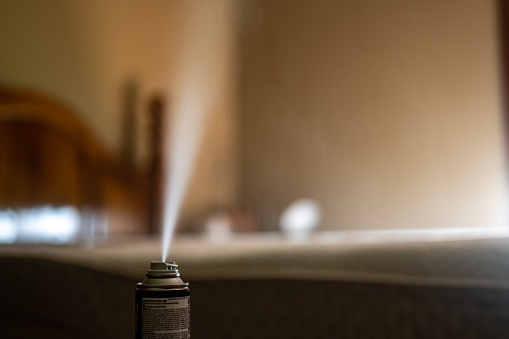 Use a fogger to disperse the pesticide throughout the entire room. Set up the canister in the appropriate location, activate it, and exit the room at once. Also, ensure to keep your distance instructed in the directions.
Foggers function as a pesticide application device that releases a cloud of chemicals over a large area more effectively than you could cover using a regular spray. Avoid re-entering the room until the fumes have totally cleared out, so you do not endanger yourself.
3. Using Hands
Another effective way of how to make bed bugs come out of hiding is by using your hands.
Trap the bugs with duct tape or a damp cloth by mashing the tape or cloth directly into the pests, with the aim to pick up as many as possible. The duct tape hardly gives them any room for escape from the adhesive or moist, textured cloth.
To do this more effectively, you may need a light source to aid in your search. Force bugs out of hiding with an old credit or debit card or any similar thin object, by inserting your tool into the infested space and then slowly dragging it to scrape them out.
The con to using your hands to get rid of bed bugs is that you may not be able to strangle and fish out all of them like this, but you can thin out their numbers.
Stickier types of tape, such as duct or packing tape, will offer the best results.
If you decide to go with the damp cloth approach, keep a small container of hot, soapy water nearby where you can deposit the bugs you collect.
Dispose of the trapped bed bugs securely outside of your home, you could set fire to it just to make sure or submerge cloth in a bucket of soapy water and wring it out thoroughly to loosen the bugs. Though, we recommend using cloth that can be discarded.
After your every attempt to get rid of bed bugs, always wash the clothes you wore immediately as a precautionary measure, and avoid taking chances. You can also iron the fabric or sun-dry it.
Ensure to wash your bucket with a good detergent and hot water to kill any bacteria left behind by the bugs.
Was this article helpful?