OnlyFans is a London based content platform created in 2016 by Timothy Stokely. It is made for content creators to enable them make money by selling their contents exclusively to their fans who in turn pay them based on subscription.
Even though OnlyFans has gained a bad reputation for hosting 18+ contents, aiding the distribution of child pornography, and allowing sex workers showcase their content to their fans, but that's not all there is to an OnlyFans account (OnlyFans is currently working on limiting or getting away with pornographic contents).
This website platform is used by models, actors, musicians, physical fitness experts, influencers, sport celebrities who share exclusive contents with their fans; Which can be behind the scenes footages about their life, videos about their craft, photos from their daily activities and many other types of contents without having to worry about censorship.
It also affords them the opportunity to interact one on one with their fans. They receive money from their fans based on subscription monthly or weekly, from tips given to them by their fans, as well as pay per view feature where their fans pay to be in their DMs. Cardi B is one female celebrity running an OnlyFans account.
OnlyFans has been around since 2016 but became quite popular during the lockdown,as more content creators started joining to share contents with their fans and make money in return. OnlyFans is solely website based with no official app, so it's easy to open an account there. You can continue with your Email or Twitter account , or you create a new account and have a fresh start.
You can have an OnlyFans account but you don't want your family, friends, acquaintances or neighbors to know you have an account or you don't want them to view your contents. If that's the case, this article helps you to run an OnlyFans account without showing your face and identity.
Tips On How To Make Money On OnlyFans Without Showing Your Face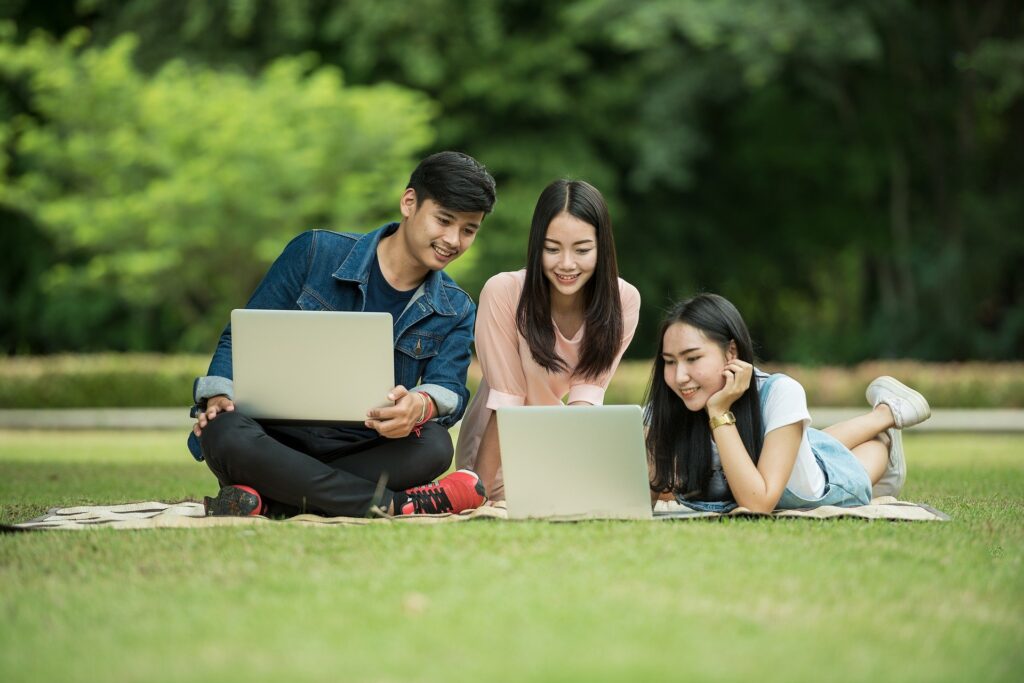 Use a pseudonym: Your aim is to hide your identity and remain anonymous, so it's important you use a pseudonym, probably a stage name. When creating a new account use a stage name, get an extra email and link it to the account with a stage name, this ensures the algorithm does not connect your account with people you may know. When choosing a stage name, don't choose a name close to your real name because someone might connect the dots and find you out.

While setting up your profile on the website don't provide information about your job, school, or even hobbies, you never know who will recognize you with all these information. You might me asked to submit real documents information like your bank details, but when setting your profile use a pseudonym. This helps you to remain anonymous.

Be smart with camera angles: Don't let the camera show even a side view of your face, let the camera show from your neck down. If possible Use a mask to cover your face while creating your video contents.

Tip: If it's a written content, get someone to do the writing. Someone can discover you from the way you write or the way you spell. Don't take chances.

Cover birthmarks and tattoos: To ensure your identity will not be discovered, hide your birthmarks, tattoos, scars especially if you are sure someone you know is watching. They can discover you with those natural marks. If you can, use editing tools to edit videos and pictures. Some editing tools have features that can help you cover your marks effectively.

Don't show places that might be recognizable: Be careful not to shoot videos or take pictures in recognizable places. Someone you know might be watching. Places like the front of the house, or angles in your room where your portraits are visible. Don't take pictures outdoors as they might be recognizable places. Someone you know might be watching and can recognize these things.

Use the Geo-blocking feature: OnlyFans has a Geo-blocking feature that allows you block the IP address of people you don't want to see, you can also block the IP address of your home, region, neighborhood, and even country if need be. This ensure that people who may know you don't find you based on algorithm. This is quite simple to navigate.

Go to Settings> Security> Geo-blocking, then choose the centers or places you want to block. If you have their IP address, you can block people with It. Also block people who you see as a threat to the preservation of your identity.
Use a voice changer: Use audio software to change your voice, you don't know if someone out there viewing your content will recognize you from your voice. It's best you change your voice to be in the safe side.

Use a separate bank account: OnlyFans platform does not have a feature to change your bank details. Transactions made through the platform are marked as OnlyFans in your bank statement. So it's in your best interest to provide a new bank account to help you enjoy your privacy and safely spend your earnings from your account.

Be Friendly: Being friendly with your fans helps you compensate for no pictures. It's normal for your fans to want to see your face, it gives the subscription experience a more personal feel. Good interaction with your fans enables them feel close to you and that way you avoid picture requests. Keeping the interactions friendly entails replying DMs swiftly, replying to requests, being receptive, posting interesting contents.

This gives them some level of attention and will keep them coming back for more irrespective of the fact that you are anonymous. To achieve this, create a niche for yourself. That is the category you want to be known for. Either fashion, preaching the gospel, exchanging nudes, and many others. This will help you have a good relationship with your fans as you know they are there for the content you bring.
With the help of these few tips, you will be able to run an OnlyFans account without having to reveal your identity.
Was this article helpful?