Humans are interesting phenomenon, while many are looking for new and easy ways to have their boobs look fuller and more attractive to both the opposite gender or their sex perks. Others, are in need of working remedies to make their boobs look smaller. Yes, whichever category you fall, to have you stay beautiful and confident in your looks as much as you desire is what our articles are dedicated to.
In a world where women are objectified as a sex item, you just may be finding ways to cut down the number of clawy eyes that just can't seem to take their sight off your chest when you walk past a park. Below, are effective ways to explore and make your boobs look smaller, while ensuring safety and comfort.
3 Things To Do To Make Your Boobs Look Smaller
1. Alter Your Dress Sense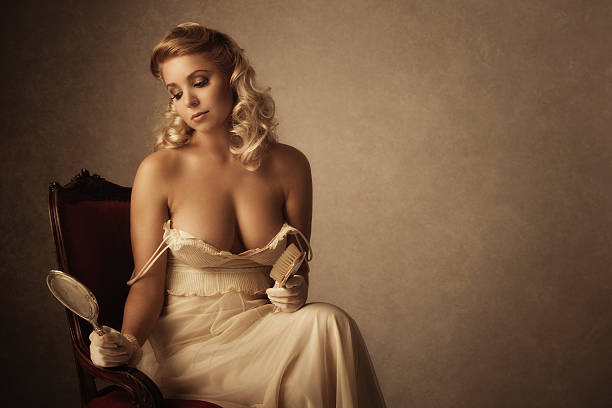 We must admit, certain dresses have a way of accentuating the size of our boobs, and if your desire is to make them appear smaller then it is important to look at your wardrobe, it may be time for an alteration. Low-cut tops, sequin tops and halter tops, as well as transparent dresses have the ability to accentuate your boobs size and almost virtually impossible to keep those eyes away from them.
Also, type of fabric is important, velvet are usually clingy to the body and at such make pronounced appearance of your shape, boobs inclusive. Likewise, satin, and chunky knit fabrics, they have an ability to add emphasis to your bust.
Rather, opt for cotton wears, cashmere, and cotton, you can sew them to be loosely-fitted. If you love t-shirts, opt for a fabric like a thick cotton or terry cloth that will drape over your boobs. Deep cut necklines draw attention to your boobs, so avoid wearing anything with too many flounces. Instead, opt for tops that won't add extra volume to your boobs.
For instance, crew neck t-shirts tucked into the front of a short skirt or boyfriend jeans are great dress sense for you too, as it helps avoid the unnecessary neck turns and yet leaves you looking stylish.
2. Mostly Wear Dark Color Cloths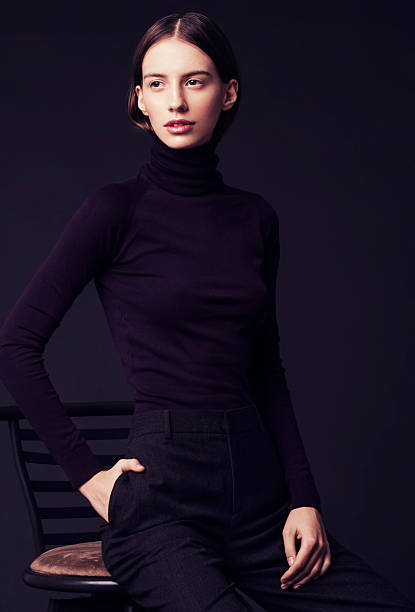 Solid dark colors usually thin out the look of your body, and also minimize the emphasis of your breasts. Instead of radiant colors like yellow, red etc. Opt for dresses with darker colors like brown, army green, navy blue etc. when picking your clothes collection on your next shopping. A black dress for a dinner date works most usually and keeps you in style. You can tweak, it a bit, since we are looking at avoiding emphasis on your boobs using a dark colored top on a bright colored skirt or jean on a bright shoes is just perfect.
3. Wear Only Fitting Bras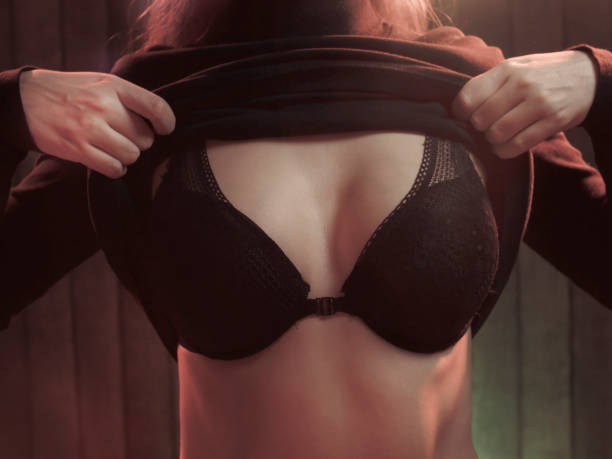 Fitting bras are perfect to make your breast look smaller, if you opt for bra sizes that are bigger than your boobs it will of course affect the overall appearance of your boobs in any dress, and make them look wobbly. Also, if you pick bra sizes that are tight, it affects your breast formation and may cause health issues overtime.
So, ensure that your bra is your right size, the cup should cover most of your breast and rest across the back in a straight line, and the band should support the majority of the weight. Go to a store that offers bras in a wide range of sizes, and also do your best to get a professional opinion, a proper bra will make you look better, which can help reduce the appearance of your boobs in a cloth.
Alternatively, opt for a minimizer bra instead. These bra types redistribute your breast tissue, which helps it appear like you've taken a couple inches off your bust line, without making your boobs look flattened. Minimizer bras help clothes fit better while still granting comfort. They help button up blouses stay buttoned, and also reduces the size of your cleavage when wearing turtlenecks.
Natural Ways To Make Your Boobs Look Smaller
Diet: The breasts are mostly made up of adipose tissue, or fat, and consciously dieting will help you loose body fat, which can directly affect the size of your breast, and in this case, (reduction). To lose body fat, using up more calories than you eat, and also ensure you eat a healthful diet, one with a low-calorie, can indirectly help to shrink breast tissue. (E.g. Fruits, vegetables, fish, lean meats, such as grilled chicken etc.) can help a person feel full while still supporting healthy weight loss.
Exercise: This is a great form to shrink breast sizes, just as it builds ones body, and help them lose body fat, but will happen over time which is healthy. The key is to burn fat throughout the body, and exercises like cardio-exercises that centers on increase a person's heart rate are highly effective at burning fats. You can run, swim, or take brisk walks in parks daily to burn fats.
Binding: This is also an option for people, wear a material is wrapped tightly around the breasts to flatten them. Binding can help make your boobs look smaller but you may feel uncomfortable and might be exposed to health issues. it is safest to speak to a professional medical doctor about the safest way to use a binder, and peculiar to you.
Was this article helpful?