Criss cross is an exercise performed or done best with a pilate mat. It could be a little challenging for beginners, but its benefits are numerous. Criss crosses lays emphasy on the humans abdominals with a special impact on the oblique, posture stabilization, involved in flexion and rotation of the spine. Criss Cross does a number on your abs and lower back, and suitable for just about everyone both male and female, whatever your body size, though it might seem difficult with differences in a persons weight at first but in a short time this won't be a problem.
Another interesting fact about Criss crosses is the fact that it can be conveniently done at he comfort of your home without requiring a gym session. Criss cross uses imprints, that leaves impact on that part of your body that many seek to maintain or improve – a flat stomach.
So, What is Imprint?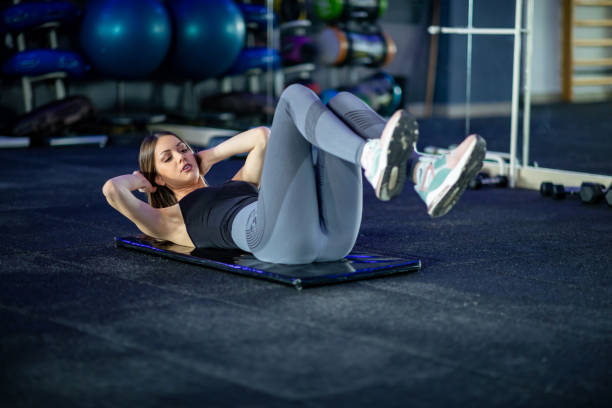 This is the ability to use your lower abdominal muscle – to mildly press your low back onto the floor in order to maintain stability while moving your leg. This allows your abdominals to strengthen and enables you learn body stability. Though, your legs are in motion back and forth but your body remains still.
How To Perform Criss Cross
1) Start by lying on your back on pilate mat laid out on the floor, with your legs straight up towards the ceiling and parallel to the floor.
2) Next, make one of your ankle go over the other and switch in a criss cross motion down to the diagonal for at least 4 seconds and back up for 4 seconds.
3.) Place your hands behind your head, to support the base of your skull.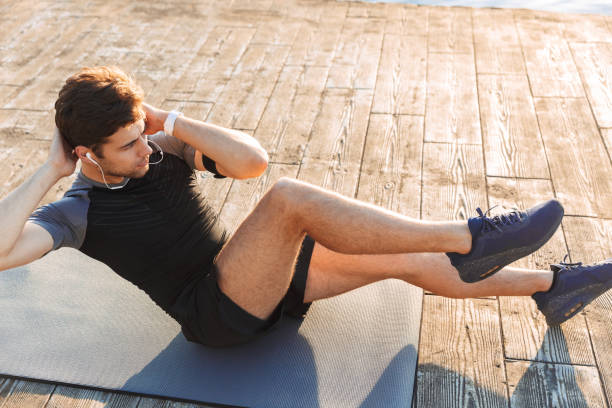 4.) Keep your elbows spread out wide, and shoulder blades kept down. With an exhale pull your abs into a scoop deeply, and leave the pelvis in a neutral position, curl chin and shoulders off the mat up to the base of your shoulder blades.
To Inhale: Your upper body should be in a full curve, your abs pulling your belly button down to your spine, and your legs are in tabletop position. Exhale: Reach your left leg out long, and as you keep the elbows wide, rotate your torso(trunk of your body) toward the bent right knee in a way that, your left armpit reaches toward the knee.
5..) Do same for your right leg, keeping your chest open and elbows wide. Begin with six repetitions, and increase to about 10 as you progress.
Benefits Of Criss Crosses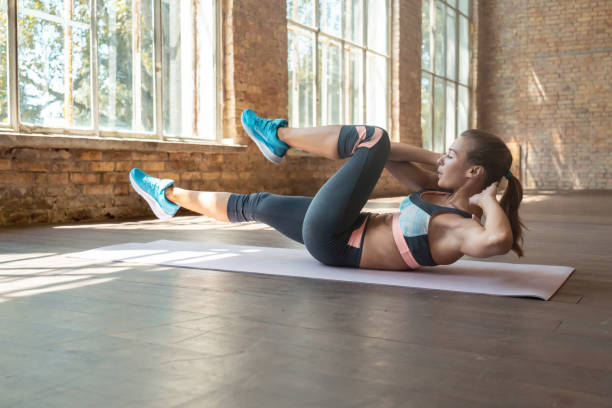 Helps to tone your obliques and give shape, and strength to your waistline.
Criss crosses impacts on these muscles help ensure you are doing a complete ab workout which will assist you in bending and twisting movements.
People often ask how many calories they are burning in their workouts. Most exercises will generally burn about 100 calories for every 10 minutes you are working at high intensity
Safety and Precautions
Avoid this exercise if you have osteoporosis or a herniated disc, or diagnosed of back and neck problems. You need a professional physical therapist to know if its safe for you.
Expectant mothers should avoid this exercise after the first trimester of pregnancy, or at the feel of any sharp pain.
Was this article helpful?