Since most artifacts made of resin has little or no tendency to crystallize and may look dull or scratchy, you might consider ways to brighten it up and make it redeem that shiny luster it seems to be losing again. One of the most guaranteed ways of getting your Resin there is the by polishing it and this single step might leave it as good as new. It works for resin surfaces such as furniture, jewelries etc, and it isn't cumbersome, you can do it yourself at home once you have the right materials.
Items for Polishing a Resin
Since the process of resin polishing requires a bit of pattern such as cleaning, sanding, and applying a polishing compound, there are a few items necessary to achieve optimal results. Also, it is important to decipher if your resin is a hard-curing resin or a soft-curing resin? This knowledge will help you identify how and what materials you need suitable for its polishing. Hard curing resins typically don't melt with body heat e.g glasses, but soft may.
Tip: If you can dent your cured resin with a fingernail or if it softens with body heat, it is not a hard curing resin.
Soap
Water
Polishing compound
Sandpaper
Towel
Microfiber cloth
Steps To Polish Resin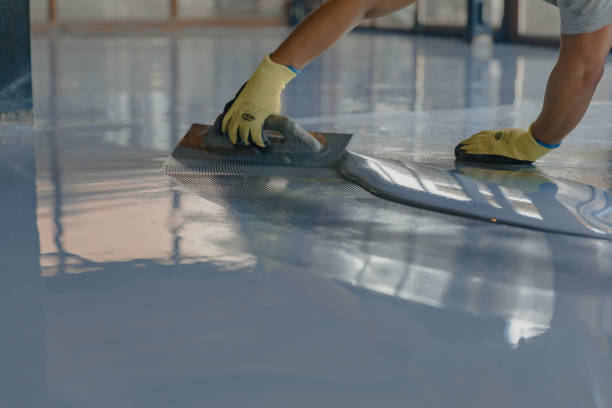 1. Clean Your Resin
To ensure that your resin is well cleaned, add a liquid soap in clean warm water and dip a sponge in it. Grab your resin item if its a portable piece and gently scrub thoroughly the exterior surfaces. Making sure your cleaning, gets rid of all dirt, dust, grime, or mold from the piece. Larger piece will require more cleaning and you can change your water, as you clean to have the best results.
2. Wet Sand Your Resin
Usually using a 400 grit sandpaper (use wet or wet/dry sandpaper instead of ordinary sandpaper) wet sand your resin to remove any scratches and sprinkle some water on your resin piece to get it wet before using the sandpaper to smoother it out. Sand properly the entire surface of the resin piece about 2-3 times. Why wet sanding? This is because, wet sanding will give you a much smoother finish than dry sanding would and will also minimize the amount of dust created by the sanding process, but dry sanding is also an option nevertheless.
Tip: Wear a mask or respirator while you sand so you don't inhale any airborne particles.
After you've sanded your resin with the 400 grit sandpaper, sand it again with a 600 grit sandpaper because this is finer, then higher with an 800 grit sandpaper, etc and finally with a 2000 grit sandpaper to achieve an even more finer finish but you can stop at a 1500 grit sandpaper too. This careful sand papering process is so you achieve the best result there is an also that you remove any scratches that the coarser sandpaper couldn't handle, leaving you with a smooth finish. Always ensure all the surfaces and divots are sanded before moving onto the next highest grit.
3. Towel your resin piece
Using a clean towel, dry off your resin to remove any grit or aggregate leftover from the sanding process before you begin to apply the polishing compound. While drying you should do a final check for any omitted scratches that may still require sanding. Re-sand if any until they are no more.
Summary
To polish resin for a shiny luster, employ the following steps – Clean Your Resin, Wet Sand Your Resin, Towel your resin piece and be careful it varies with resin textures.
How To Polish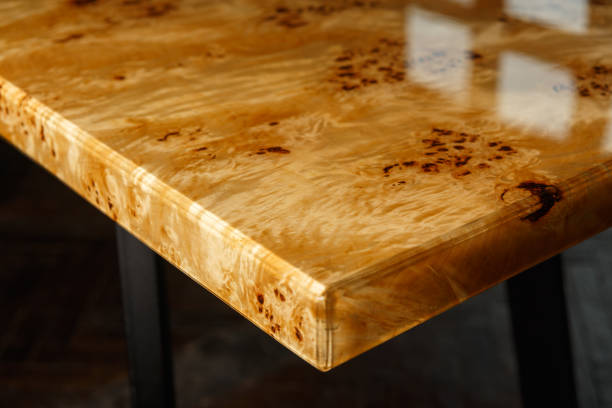 Hard-curing resins
Use a cotton buff and polishing compound appropriate for resins e.g Turtle Wax Polishing Compound, Fabulustre etc use products labelled as being effective at removing scratches from resin. Some automobile polishing compound can be fine choice of polishing products too. Next, let the buff spin, then use it to pick up the compound, press onto the resin to polish. A large buff makes quick work of polishing some large resin piece, use a buffing wheel to polish a larger piece of resin by attaching the buffing wheel or to a power drill or motor, then keep the piece moving along the surface of the resin in a circular motion spinning it around 1200rpm.
Buffing one area should last only within a few seconds. Avoid pressing the piece into the buff, allow the buff do the work. Run it over the resin, but keep the pressure checked. Pay particular attention to any visible scratches and apply extra pressure to these areas. Then, wash with soap and water to remove the polishing compound residue.
Soft curing resins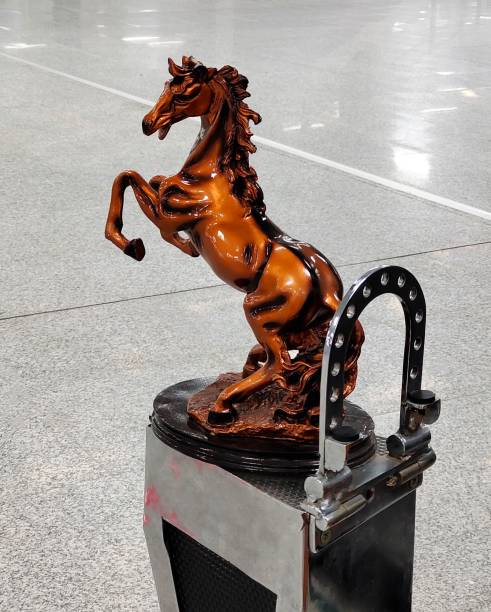 Most appropriately will require hand polishing using polishing compounds gently since they have tendencies of melting. Using your hand will give you a better feel and grasp of how to go about polishing your resin piece better.
Continue polishing the resin until it is shiny and smooth. Keep rubbing the resin piece with your microfiber cloth until the surface has a glossy finish and is as smooth as you want it to be. The resin will get smoother and smoother as you continue to polish it. If there's any haze or compound left on your resin piece after you've finished polishing it, use a separate, clean microfiber cloth to wipe it off.
What Other Options are there aside Polishing Resins?
1. Recoating – You can recoat your resin piece with another layer of resin.
2. Spray – with a couple of light coats of resin gloss sealer spray.
3. Buff – with automotive wax, it's quick but won't give you a very shiny finish.


Was this article helpful?