Driving is a skill that is very important to an average man, living in the 21st century and beyond a skill it can come in as a handy life saver in emergency situations. Driving any vehicle is a good start, most of which we may have learnt by self tutelage. But, driving a car seems to be a bit different for many persons, it is highly advised by experts to enrol in a good and licensed driving school, for proper driving tutorials.
But what happens when you do not have the luxury of time in your hands due to more pressing needs to actually get enrolled in a driving school or perhaps you are still dealing with frights of actually being at the forefront of the wheels and you are wondering how to practice driving without a car, in a bit face it to help you gradually overcome your fright for the wheels. Well, we have good news for you, you can actually practice driving without a car and we will show you how as you keep reading.
Note: The steps outlined below does not rule out the need for you to have a practical session using a car. This is because driving a car is actually a skill that gets better when practiced, it isn't authenticated just by theories but by experiments. Also, it is the only way to be proven sound enough in the eyes of the law, to secure a driving license.
Ways To Practice Driving Without a Car
You do not need to own a private car to practice driving, that's why you have driving schools! But here is what you need though:
Get your learners permit and talk to a family member, friend or colleague to taking you on driving practice using their car in a parking lot or open fields that are secured and uncrowded.
Practice Driving on an App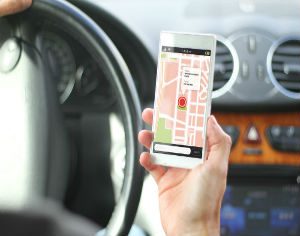 Download a driving app (e.g DMV Genie), this will work as a basic coach for your driving lesson journey, and can also help you get familiar with the rules, signals, car components and use and every other basic knowledge that is involved with driving. Learning how to drive using an app can help you tackle tension and anxiousness.
Practice using a Carpooling Service
You can learn driving through a carpooling service (since it involves car-sharing, ride-sharing and lift-sharing), and with this strategy you have less people dependent on your driving skills and you can more comfortably switch the steering on a journey, while siting back to observe, watch and learn. The same happens when you take a private but commercially use car transportation, you have the sole opportunity to learn from your driver.
Driving With Friends
Another way is to go for drives with friends, within a specific distance. You may have friends that own a car and going on short road trips together can help you learn, and practice driving a car easier, faster and more relaxed. This will help stimulate your driving excitements, but it is important to be careful and cautious when learning to drive with a company of friends.
Best Way to Practice Driving A Car
At a Driving School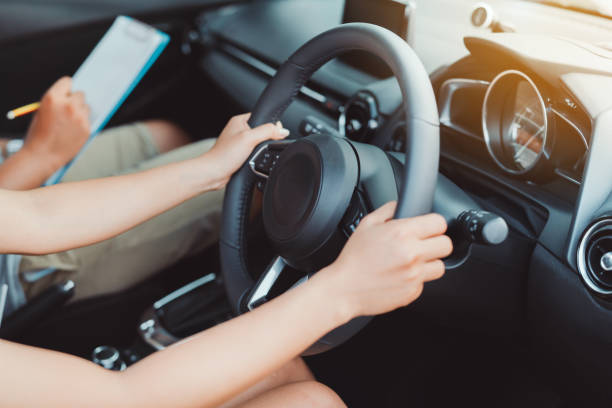 Though, you will have to pay for this service but it is usually, the best and acceptable way to practice driving a car and in the end, it is all worth it. Driving can be one of the best skill sets, but you will require so much focus and attention towards your lessons. You can check car driving websites options available to you to compare prices and hours, to help you chose which works best for you. Also, you will have an opportunity to take a look at the vehicles they have, for most driving schools have cars in pathetic conditions giving us a hard time trying to learn driving using them. Also, an experienced instructor will work on your weaknesses and help you fix all your bad flaws, give you credit where you are doing great and at the end of the day, you may be given a driver's license test to check your competence levels at traffics and crowded places.
You should be sitting in driver's seat
The instructor should work on your lacking
Instructor must be sober with good eye and hand coordination
Should know how to give appraisal when you do good
Indepth analysis of parts of the car
Was this article helpful?