It may surprise you to know that very many people do not know how to say thank you properly for a kindness done to them by someone they care about, not to mention saying thank you properly to a stranger for their kind-heartedness.
This article is written to act as a good guide to help people know what gratitude and true appreciation entail. It is laced with different forms and styles of how to say thank you for an unexpected gift.
Did a friend of yours send you a sweetly scented bouquet to celebrate your wedding anniversary, even when you both have fallen out of reach in what seems to be forever?
You can't get over them, and how many colors they have effortlessly added to your home. Above all, you cannot still get over how thoughtful it is of her, but days gradually drift by and soon it will be weeks but you just do not know how to say thank you for an unexpected gift such as this, especially now.
Well, we hope to treat similar cases like the one above and more likely physical proximity-friendly cases here in this article.
Always note this excerpt by William Ward "Feeling gratitude and not expressing it is like wrapping a present and not giving it." So, this means what matters most is that you get to say thank you properly and mean it.
There are, of course, various ways to show appreciation, diverse ways to say thank you for an unexpected gift and for gifts you may have expected and those and more are what we intend to look at here.
3 Ways Of How To Say Thank You For An Unexpected Gift
1. By Verbal Greeting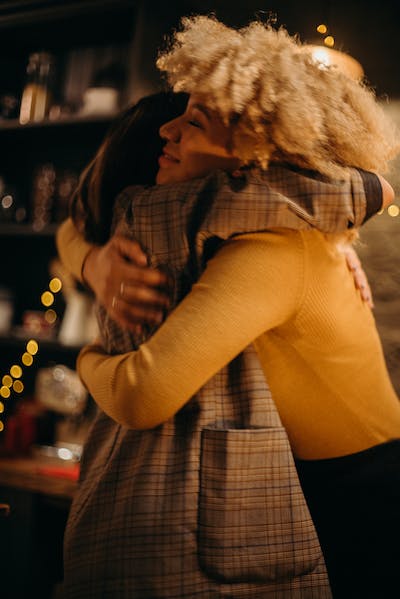 This is the most obvious and common form of saying thank you. Say someone paid for your cup of coffee at the cafe. You didn't expect that, though you could have conveniently handled your bill, but it is still an act of kindness and shouldn't go unappreciated.
Start with a greeting, Hey! Thank you, but you didn't have to. Finish with a smile.
or "Hello there, thanks for paying for my coffee, that's quite kind!
For formal relationships, you can address them by Ma'am, Sir, Mr., or Mrs in cases you know their relationship status. To those, you have informal relationships with and are more closely acquainted "Hello," "Hi" or "Hey!" is appropriate.
What is important in an immediate greeting is, the word "immediate" you don't want to let the person walk off and hope to thank him some other day, as they might never be a day your path may cross again anytime soon, if ever.
Above all, you don't want it to be on their record you are an ingrate. So, in situations that need quick, and instant thank you please do without hesitations.
2. By Writing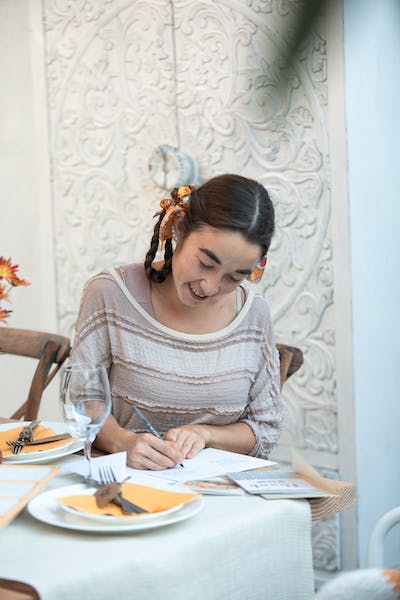 This is another form of how to say thank you for an unexpected gift. Writing can be a very beautiful and effective way to show gratitude because it opens you up to full expressions of just how deeply grateful you are. Especially useful when verbal words fail you, to express how glad and thoughtful a certain package you received was.
Putting your thank you into writing can be best in this instance. You can keep the thank you simply by getting in a few words a text, an email, and other forms of e-media. This is adequate in some cases, and your relationship with the person sometimes also depends on the type of gift. (Though this is not saying, you should not properly acknowledge small gifts, all gifts should be appropriately appreciated with joy).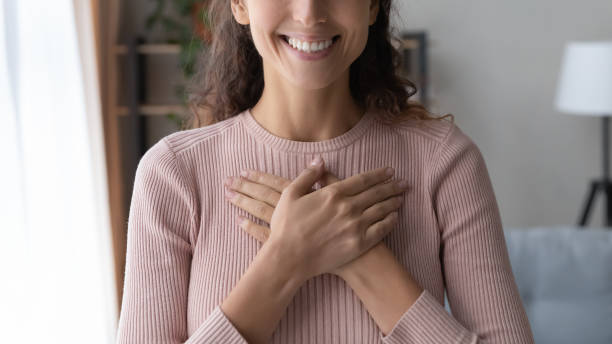 Also, you can take more pains to write out a handcrafted card, this is usually more likely to communicate your needed message of thank you than an already made card. This is because, the person you are appreciating, is aware of the care and time you took into making them one.
Add details like, why the gift meant so much and how you will be using it. This seemingly minor detail, makes a good thank for an unexpected gift!
E.g: Dear Lisa, "I got the scented candles you sent me, and I have wanted to say thank you for the longest time! A candle was just the missing detail I needed for a weekend with Harry."
"Hi, Greg.I must say this portrait means a lot to me, it beats my imagination how attentive to details you are. We only visited the art gallery together once and I had only but started at that painting, it is resting on my room wall as I write this, adding color to my usually dull space, I'm so grateful, that you think of me amidst you busy schedules and you deserve to know that.
But, if your calligraphy or schedule doesn't exactly permit such dedication you can opt for a good Thank you card, that has just the right words that can capture your genuine feelings of happiness, and thankfulness.
3. By Accompanying Your Word with a Gift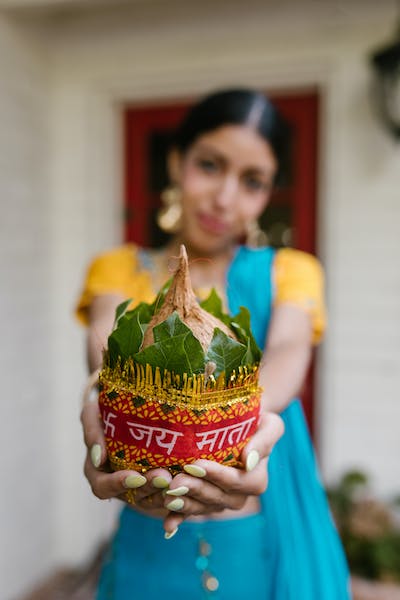 Another effective and evergreen way to say thank you is by showing it with a little present. In most cases, the present in this context should be smaller than what you received. So, it doesn't feel like a competition but rather an appreciation.
Some people are prompted to express their gratitude by attaching a gift to their words, to send a near-adequate message their heart feels for an unexpected gift they had received.
This is also, a good way to say thank you and helps reduce how indebted you may feel towards the person while still treasuring every bit of the gift you received.
Always be specific about your are grateful for, do not generalize it. A great and acceptable "thank you" involves acknowledging the gift in context and explaining why it means a lot.
"I got the book, I've barely gone past 2 chapters but I can say you have great taste in literature and will be sure to add that up to my little library collection, thank you so much!"
"You seem to always have the recipe to lift my spirits!"
Gratitude never goes out of style.
Remember to be genuine! You don't need to say too many sugar-coated words, especially if you do not mean them. But, always know if someone took their time to pick and send you a gift, he or she wants to know it was appreciated and useful!
Say the gift is something you didn't like much, but always say thank you and do not hold back.
Conclusion
Gratitude never gets old! It is always best to stick to the words of Gotsman that says. "sending a thank you late is better than not at all." On that account, a good rule of thumb is to send a thank you as soon as possible rather than later. Is this incredible, and worth your read? We appreciate your time, thank you!"
Was this article helpful?