Do you wish to know how to shoot your shot at anyone, anywhere without over thinking it first? Have you recently found yourself having cold feet when you come in close range with someone you feel a strong attraction for?
Do you wonder how your friends find it so easy to talk to anyone they have an eye for without hesitation or how they move on from a rejection like it's nothing?
Yes, we cannot deny shooting your shot is a big deal and can be a bigger deal to someone who is shy and fears being turned down by people, let alone those they have genuine feelings for, most of all. Well, the fact that you are still reading this article proves that, you cannot allow that deter you now, can you?
In that case, gird loins because we are about to take you on a trip on just how to shoot your shot at that person you have a crush on. This article will help you choose the most effective medium to do so, via text or in-person, and in a matter of time you will have the person of your dreams right next to you. Let's get started!
8 Things To Do To Shoot Your Shot
1. Be Confident
First impression matter, and you do not want to make a mess of yourself at the first approach on the person you have a crush on. For that reason, be bold, be confident and make sure you get your act together.
It is okay to rehearse a few simple lines, on what you will begin with when you approach them (him or her). You may want to consider beginning with a light compliment about her looks but don't sound too superficial.
2. Ask open-ended questions
Keep a conversation by asking open-end questions. Simple questions that help you get to know him or her easily without them feeling awkward about answering. Try to break the ice not create one.
Talk about general topics such as weather, politics, sports etc and get their opinions. If you both flow naturally, it might be just about time to ask for her social media handle for ease and more fluent communication, that is you taking yourselves to another level that is a bit more personal.
Slide into her DMs, leave comments on their WhatsApp or Instagram posts depending on the social media handle they are on. Try to check on him or her via thier handles, they are bound to smile and respond if they like you too.
You could use pick up lines like;
Could you be any cuter?"
"You have the most enchanting smile"
"You know what's awesome? You!"
"Hey, I see you."
3. Have some Humor
You can strengthen the efficacy of shooting your shots by showing your humor side. Crack jokes, be jovial, when you both are texting each other, you can also send funny clips and memes, or type in a cheesy pick-up line.
"I guess your name is Wi-Fi? Because I feel a connection."
4. Be assertive (Ask Her Out)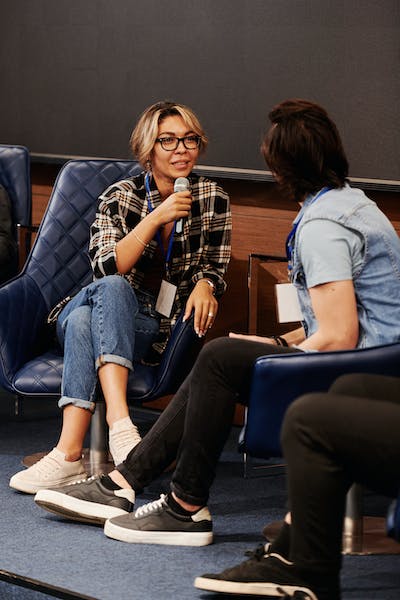 Be assertive but not aggressive. You know, shooting your shot ultimately means getting your crush to like and be yours. It has to go a little further than just subtly indicating interest, you need to voice your feelings. Ask her or him out on a date,Ask her out naturally and best in private. Tell him or her what you want with them. It is always best to have a definition to any intimate friendship.
"Will you go out with me?" works better than
"You wanna go out sometime?" this is to show certainty.
5. Pick the right place and time
It is essential to work with specifications when shooting your shot. To have a good date, spend quality time, after asking her out you need to pick or agree on a good time and location. Best, when they will not less or no busy schedules or distractions.
This will not only increase your chances of getting a positive response but also your chances of having a true and good date.
Sentences like "We should continue this conversation later, Starbucks, Tuesday night? I'd pick you up, if that's okay.
Pay attention to her body language if you're together in person. Leaning close or touching your arm could be a sign she likes you.
6. Open up about your feelings
If you both are getting along just fine or have gone on several dates and you still haven't truly expressed how you feel. Time may be slipping out of your hands and you don't want that. Instead of continuously beating around the bush, it's time you let her know how you truly feel. Yes, you may feel vulnerable but that isn't always a bad thing and honesty go a long way to solidly shoot your shot.
"I think it's obvious. I really do like you, and want something more with you."
What do you say to being my girlfriend or boyfriend?
"I feel safe and happy around you, you know?"
7. Be yourself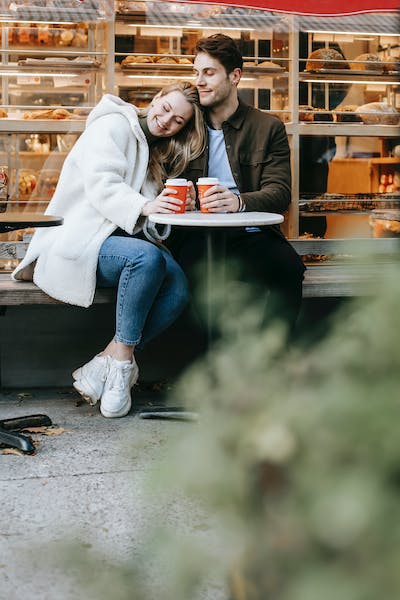 The one best thing you can do that doesn't go wrong is being one hundred percent you. Being yourself is not as easy as it sounds but it is important to, because that makes you unique from every one else.
Wear what makes you you feel comfortable and confident. This does not mean, dress shabbily, but dress in your own unique fashion sense and show off your personality.
8. In person rather than text
Many people wonder which gives the best shot, when shooting your shot at someone. Thing is, asking out someone via text, or in-person, is "situation-specific". But, asking them out in-person tends to work for most persons, including me.
This owes to the fact that many persons find it to show more seriousness and feel they are able to read intentions better when they stare in each other's eyes than when the read the lines from their phones.
Texting could also be a viable and effective option if that's the available most tactful, private method of contact. Or if that's the major form of communication between you both. But, note that via texting, that messages can be easily misconstrued. So, you will have to try typing as best as possible and exactly what you mean. Don't completely assume that the other person will get your sense of humor exactly as typed without mistakes.
Was this article helpful?