How-tos
How To Shrink Clothes Nicely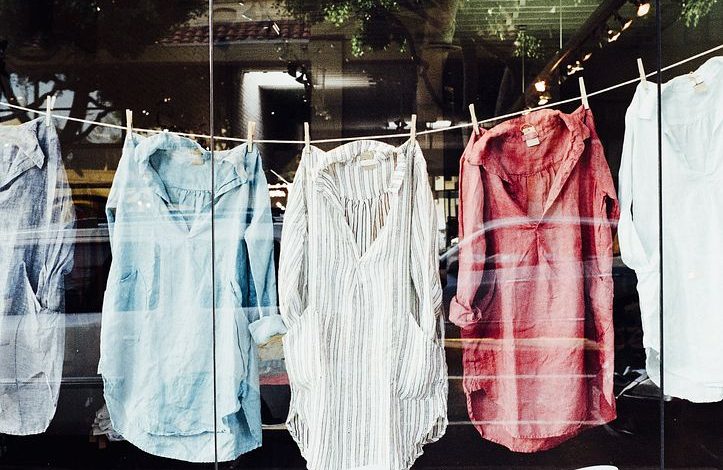 Shrinkage is defined as a change in the dimensions of a fabric or garment. The change may be negative (losing size from original measurements) or positive (growth in measurement) in the length, width, or thickness of the fabric or garment. The above definition is from Wikipedia. Now that you truly know what shrinking clothes entails you may safely decide if you want or do not want to shrink that cloth.

Most persons try to shop by themselves as often as possible so they can get their perfect sizes and ultimately avoid having to shrink their clothes but even on such scenarios shrinking sometimes feel unavoidable. Since, shrinking has come to stay its safer to learn the best techniques to shrink clothes and which works best for a particular fabric type. Over time, our clothes shrink naturally but this has to be something you are in sync with so its best to downsize your clothes consciously. This will help you prevent the shrinking from coming as a surprise.

If you hope to have your fashion sense rock yet you just cannot say goodbye to a cloth because it's bigger than your real size, then you just have to get creative and that is something you can learn as the process is self taught.

Shrinking clothes in wash
your clothes can be shrunk using this technique. Here's how to shrink clothes in the wash.
First, be sure what type of fabric your clothes are made of, since not all fabric are equally manufactured. the best option of fabrics to shrink is cotton. wool and silk also shrink readily than other artificially made fabrics.

Immerse cloth in exclusively cold or exclusively hot water and wash normally with detergent. both water temperatures are effective for shrinking clothes.
For hot water setting, the hotter the water, the more shrunk your results. also, the longer the duration of allowing the clothes in water the more likely its shrinkage. You can change the water a few times so it stays hot.
Once you are done with the process, it is advised you spread it out on a clothesline. For further shrinking, the tumble dry machine is a great choice just turn it up to the hottest setting but be careful too.
Once the item is dry, try it on.

Does shrinking clothes changes its original color?
Your answer will be No, it doesn't. whatever the temperature of the water your clothes coloration won't be affected.
Do not worry if you did not get the desired result at first shrinking, some clothes take a bit longer to shrink all you have to do is repeat this process again. To shrink some new clothes, check the label to find out what it's made of.
Another technique is involving the help of tailor or seamstress
the tailor will take your measurement and adjust it as conveniently as possible to fit your size through the use of a sewing machine. Though every type of fabric behaves differently, heat will shrink most, if not all, fabric types. For example, both cotton shirts and denim jeans will shrink more in a warm or hot wash, followed by a high heat drying cycle.

Can clothes be unshrunk?
Sadly, technically you cannot "unshrink" clothes, but you can stretch them back out to their original form using other methods. also, worthy of note is that before you commence the shrinking process, make sure the label doesn't say "pre-shrunk" such fabrics have gone through shrinking from the factory, so you may need to save time, money and frustration. Shrinking clothes could turn nothing short of original and very nicely if done properly with care and caution.
We trust you liked this article, please subscribe to our YouTube Channel for our videos and you can also be a part of our Facebook family.