This is one topic with many controversies and timidity by some persons, due to cultures, religions, beliefs and morality. But, is any of these true? Of course not, as we are going to critically look at how it has helped couples and others in intimate relationships in recent times and also why people should step up their games in the bedroom and learn a few ropes on how to talk dirty.
Can talking dirty feel embarrassing? Yes, at first especially if you are not a spontaneous person and this is entirely new to your conventional sex life. But, it can also be fun, exciting and above all pleasurable, as you will come to learn in this well resourced article.
What is talking dirty?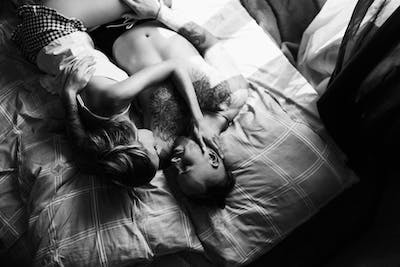 Talking dirty refer to the act of being erotically verbal while having sexual intercourse with your partner/s in the hopes that it spices things up for you both and make the general experience beautiful and one to look forward to.
But, also talking dirty is not for everyone and at such not everyone can or should practice it. You need to understand and know if your partner is one to find dirty talk spicy or if it is something you would like as a person. In other words at least either of you need to find it inviting and sexually gratifying.
Some partners, find their sexual lives declining and will appreciate any form of help that can bring improvement and love back to their union, while this is not the option for everyone, it might be an option for you and may lead to better sex and deeper intimacy.
If you wish to engage in it, but are totally clueless on where to begin and somehow you just find yourself tongue-tied and lost for words. Here are a few things you can begin with.
Be Natural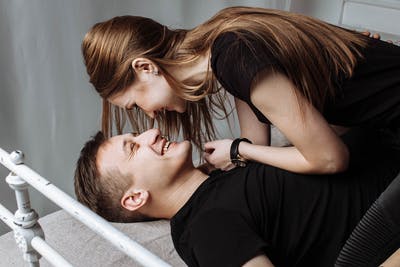 Though, since dirty talk during sex is growing alarmingly and becoming a thing appreciated by many, they are lots of already scripted phrases that have been penned out and expected to be used that fits in the bedroom for you and your partner. These phrases can be very helpful especially for beginners but also sometimes it may feel unnatural and vague trying to recall them in the heat of the moment, or you may just be nervous which is usually common at first. It is better to find a way to speak naturally, say words from how you truly feel. You can start off by trying a few slightly dirty words or phrases e.g "I like the way you fondle …….." or "you taste like ……. "etc. Then with this you can gradually work your way up to your preferred level of dirty and of course it takes practice.
Start Simple
Though most dirty talk, consist of vulgar words but it is not as easily coined as they are painted to be. Mosttimes the dirts are found in the details, but you do not have to take on lengthy words just yet, so start simple but stay verbal, tell your partner what you feel when he does certain things to you, how those things turn you on. Moan when necessary and do not hold back, this also fuels your partners performance, when you like a particular thing, you can go on by saying "Yes, yes that there" etc.
Create anticipation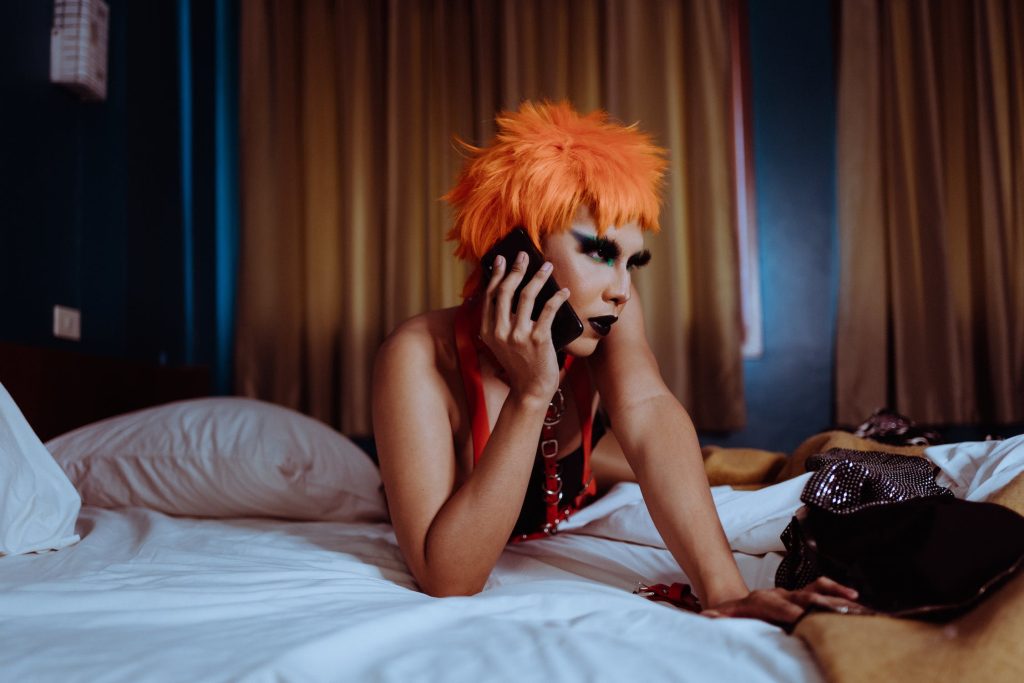 Part of the appeal of talking dirty is in the ability to expect, and this can be done by dressing up in sexy outfits as well as in talking dirty through sexting or over calls. In these conversations, you can create the needed anticipation by telling your partner what you will like to do to them, the dirty plans you have, what you will like to try with them etc. These things make them crave and keep them in anticipation of what may come. This, can be done, while he or she is at work, or travelled etc, you can even whisper these dirty talks in their ears while you both are at some place etc. As this will keep them on their toes as they look forward to have the experience in reality, and ensure to make good on your promises.
Read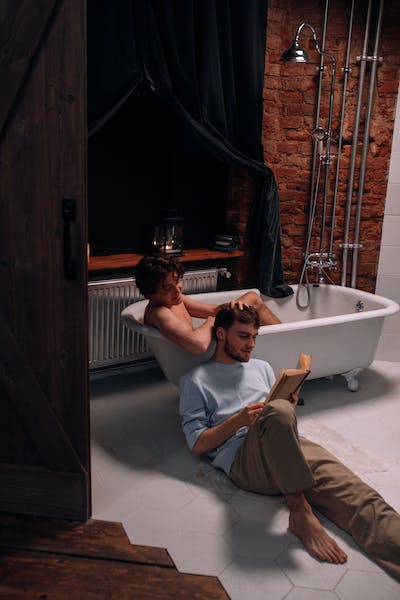 Erotic literature is sufficient in creating and sustaining dirty talks. You can read aloud a few lines or page from an erotic novel, that you find enchanting. While reading you may want to be very deliberate about it, by looking your partner in the eye and making some sexual ventures to stir the atmosphere even further and replicate almost a near scenery. This will not only build the tension but it can also help you get comfortable with talking dirty without feeling a sense of judgement.
Packaging and Presentation
One of the secrets to perfecting dirty talk isn't just about the vulgarities but about the delivery, that is how you say, how it sounds to the receiver's ears. Some people have a crazy thing for whispers, and doing that can turn them on grossly. Also, some people have mastered the art of presentation, that anything they say can ultimately sound sexy even when it is nothing connected to sex. When speaking try to keep your voice low and speak slowly but clearly. There is something about the tone, pitch and rhythm that makes it all bubbly.
Conclusion
Talking dirty can be excellent and just what your bedroom needs but if you find it totally uncomfortable it is best you avoid it and try out other alternatives. You may try to recount events that made you both really happy in the past, go on a vacation just both of you, play games etc.
Was this article helpful?