If you are reading this, chances are you find it difficult to tell if your cheese cake is done or not, and you would like to find out how you can do that in the easiest way possible. We do know, no one wants to leave their well baked cheesecake or any other cake, sitting in a pan, all because they can hardly tale when it's done.
That might ruin your cake, or cause it to be overcooked and probably burnt, and we both know how good a slice of cheesecake can work wonders to end a meal. In this article, we will be showing you a tested and proven tip, on how you can navigate through the tricky side of identifying if your cheesecake is really done, and get it right everytime.
How to Tell When Cheesecake Is Done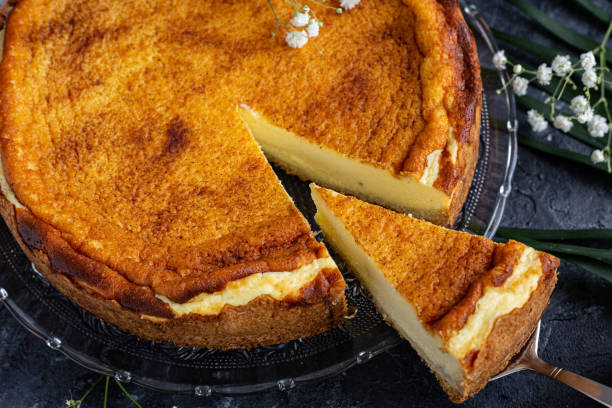 What to watch out for
As with most baking recipes, there's a lot of science and precision required when making a cake. It is important that you can figure when it is undercooked and needs a little more time in the pan or when it is done.
You might be tempted by afirst thought to try checking if your cheesecake is done by inserting a knife into the centre. Well, unless you want to risk cracking your cheesecake top, avoid using a knife to check for doneness. This is not only because you might ruin the top of your cheesecake, and thereby, dainting the beauty but majorly because this method does not give you an accurate and assured ability to identify the true readiness of the cheesecakes especially if made with a large amount of sour cream.
A sure way to check if your cheesecake is done is by, ensuring that you are wearing a pair of oven mitts and with them, you proceed to actually shake the cheesecake gently. This, will help you know if your cheesecake is nearly set. If by shaking slightly you notice, that only a small circle in the center moves, then it is done. Cheesecakes made with sour cream usually jiggle a little more and will have a larger soft spot in the center. It may not fully solidy in the middle initially but it's totally okay and without any problem, since the center will get firmer when placed in a cooling rack.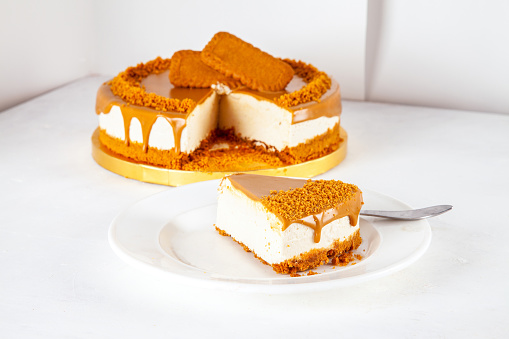 In conclusion: Some bakers have found out and also recommend that you can spice up your cheesecake with some flavors, like pumpkin spice, maple-glazed pecans even some chummy-yummy slice of chocolate-Irish cream cheesecake. Now, you know, tell us if our tip worked for you.
Was this article helpful?