Owning a car is a responsibility and sometimes an outright herculean task, so wondering how to tell if engine is damaged from no oil is one of the many maintenance necessities you need to know to keep your car in good shape.
When you become a car owner, chances are you worry about almost anything that feels slightly out of the normal as it concerns your brand-new car.
This is normal because everyone wants to enjoy the full value of their money when they invest it into buying a car, to serve them different purposes and not the other way around.
Besides, you don't want to leave your car to chance, as this may make the supposedly minor problem worsen. This article will help you cater to one aspect of a car, it will help you figure out how to tell if engine is damaged from no oil.
Signs To Look Out For And How To Tell If Engine Is Damaged From No Oil
Always have it at the back of your mind that engine oil is equivalent to the blood your car needs. The oil functions as it circulates to lubricate, cleanse and cools your engine to keeps it running soundly.
If your engine is damaged from no oil, here are a few signs to look out for. Usually, you may notice one or all of the following:
A lit-up oil pressure warning dash light
Some grinding noises
A burning oil smell
An overheated engine, most usually characterized by smoking
Weak engine performance
1. Lit-up oil Pressure dash Light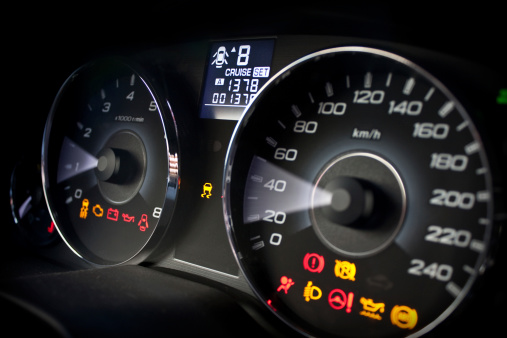 In the case of a lit-up dash light which is also the clearest way and how to tell if engine is damaged from no oil or low oil levels.
The light displays when your car's digital system senses that your engine oil levels are very low.
To remedy this problem, you should immediately visit a good auto shop once you notice this dash light come on.
Noises such as Grinding, screeching, clunking, or knocking sounds made by your car, are all signs that can tell that your car has an oil-related issue.
This is because your engine oil lubricates many different parts of your engine, to enable it to run smoothly and soundly.
Hence, If you notice sounds away from the usual that sounds like a grind, a screech, clunking, or knocking that comes from somewhere underneath your hood, your engine might be having an effect or serious damage from low or no oil.
You will have to take your car in to be checked by a trusted auto shop to prevent worse damage to the engine or other parts.
2. A Burning oil smell
If you notice that while you are driving, your cabin smells like acrid burning oil, you are likely dealing with low oil levels and it can be dangerous.
The smell may not just be about low oil signs but it could mean there is a pissibility of a leak, and of course it could be a sign that your oil is low or exhausted. If this happens, pull over as soon as you can to prevent further damage to your engine and get a solution.
3. Overheating Engine
This can be noticed on your car dashboard, a red engine light usually will appear and your car may start to smoke. , this could cause serious damage to your car parts, you need to locate an auto shop as soon as possible, and instead of driving to one, opt for the service of a tow truck.
4. Weak engine performance
Another indication of how to tell if your car engine is damaged from no oil is by noticing that you are spending more on gas than usual and your engine works harder, this may be another indication of low or no oil making the engine exert more energy than should to function.
What Causes Low Engine Oil?
Common causes of low oil problems are:
Oil leak: If a part of your engine is broken, or has a crack, tear, etc. Your oil may leak out and as such reduce your car's pressure. You might find some oil pools around your garage or lot when you park your car.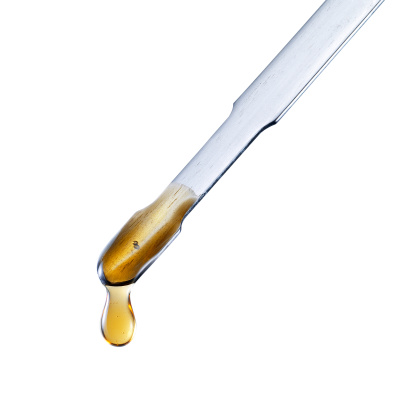 Oil pump failure: Oil pumps are responsible for the smooth transport of engine oil through your car's system efficiently, so if your oil pump fails, ut automatically lowers your oil pressure and impedes oil circulation through all the parts of your engine as it should.
Wrong oil: Engine oils from different companies have varying levels of viscosity, greatly depending on the model it is intended to serve. If you happen to fill your car with oil that isn't designed for it, it will affect your oil pressure negatively and in the process, your engine too could be damaged.
All cars should be given not just regular maintenance but appropriate maintenance to keep them in top condition, and a routine oil change is a step in the right direction.
If you are always skipping your routine oil changes, your car's engine may be headed to serious malfunctions.
What Can I Do To Fix Engine Low Or No oil?
There is no one-way instruction to fix this, but below are your best options, and how to tell if engine is damaged from no oil.
Visit An Auto Shop
This is the best option, in any low or no-oil case, this is because when you take your car to a good auto shop, the specific problem/s will be identified and fixed by professionals.
These experienced mechanics will flush your car's engine of any old oil, and add the appropriate oil type that matches your engine, to ensure the efficient and smooth run of your car.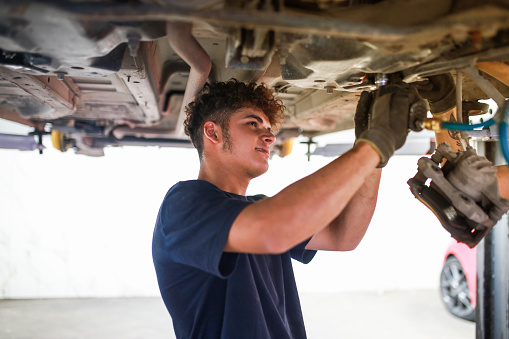 If your car is indicating low oil pressure or no oil at all, you need to take the car to an auto shop immediately to get an oil change.
Also, taking it to the auto shop especially if your engine indicates persistent problems will help you to know if your car engine should be completely changed or if it can be salvageable with some maintenance.
How Long Can An Engine Run Without Oil?
Since, engine oil is like blood to a car, your vehicle should not be exposed to such risk. Though, if you run your engine with no oil, it will last approximately 5-15 minutes or more.
To ensure this is prevented, always keep an eye on your engine oil levels. and ensure that, it has clean topped-off oil levels.
Was this article helpful?