Traveling with Pets such as dogs, and cats doesn't have to be a tear in the skin, it could infact be fun on the other hand. Though many people literally dread the process especially on long distances but it may interest you to know pet travels are distinctly increasing and even less cumbersome as long as a few guidelines, tips and tricks are followed, both the owner and the dog can be safe and relaxed.
Though according to the Centre for disease control and prevention, the below should be adhered for people Traveling with Pets.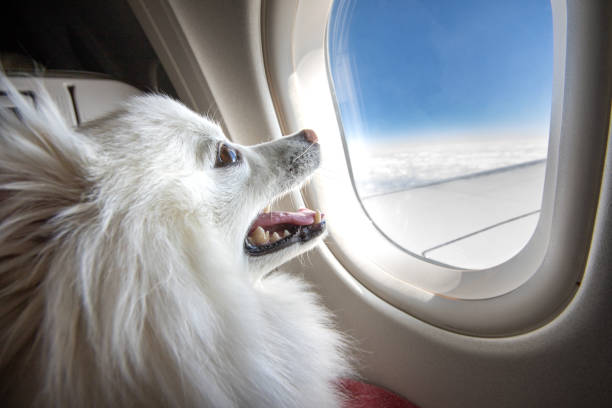 As of July 14, 2021, there is a temporary suspension for dogs entering the United States from high-risk countries for dog rabies. This includes dogs arriving from countries not at high risk if the dogs have been in a high-risk country in the past 6 months.
CDC has the authority to issue a CDC Dog Import Permit for US citizens and lawful residents relocating from high-risk countries to bring their dogs into the United States. Such permits will be issued on a limited basis.
UPDATE: Effective December 1, 2021, dogs vaccinated in the United States by a US-licensed veterinarian may re-enter the United States from a high-risk country without a CDC Dog Import Permit if the dog:
has a valid US-issued rabies vaccination certificate;
has proof of a microchip;
is at least 6 months old;
is healthy upon arrival; and
arrives at an approved port of entry
Expired US-issued rabies vaccination certificates will not be accepted. If the US-issued rabies vaccination certificate has expired, you must apply for a CDC Dog Import Permit, if eligible.
UPDATE: Effective December 1, 2021, all dogs that have been in a high-risk country in the past 6 months may only enter the United States through an approved port of entry, which includes all 18 airports with a CDC quarantine station: Anchorage (ANC), Atlanta (ATL), Boston (BOS), Chicago (ORD), Dallas (DFW), Detroit (DTW), Honolulu (HNL), Houston (IAH), Los Angeles (LAX), Miami (MIA), Minneapolis (MSP), New York (JFK), Newark (EWR), Philadelphia (PHL), San Francisco (SFO), San Juan (SJU), Seattle (SEA), and Washington DC (IAD).
All dogs imported into the United States must be healthy on arrival.
Dogs that have not been in a high-risk country in the past 6 months are not required by CDC to present a rabies vaccination certificate or a CDC Dog Import Permit—and can enter the United States at any port of entry, but must be healthy upon arrival and vaccination against rabies is recommended.
Here are a Few Steps To Travel With A Dog
Make sure the dog's up for the trip: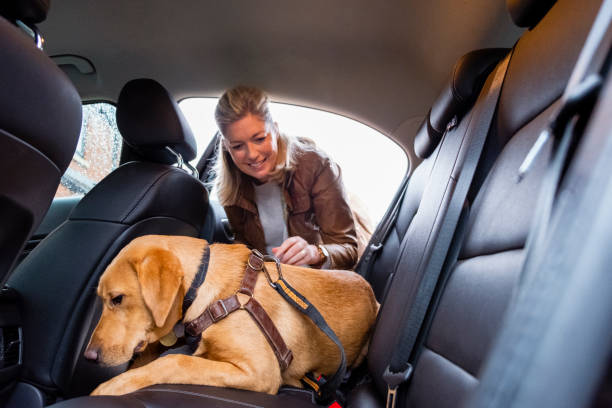 First and foremost, before you visit your vet or make any action and plans for our dog, it is important to know if your pet is willing to join you for the trip, they shouldn't be forced especailly on a long trip. How do yo know if your dog would like to go with you, might be the next question on your mind. Here's how to tell in a few tips – you own your dog, you should know when its excited and how it acts to prove that, it should replicate same during your traveling preps. Also, your dog should be in top shape, possess good energy too.
Visit Your Vet
If you are traveling with your dog especially internationally, inform your dog's veterinarian about your plans in gopod time. Together, you can make sure your pet is healthy enough to meet the requirements for your destination country and to travel. He or she will run Blood tests, review medical recoreds, offer necessary vaccinations and genearally intimate you on what you need to know.
Book in advance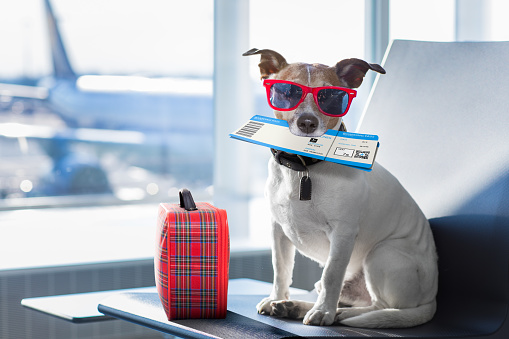 For airplane travels with your dogs, pet policies vary with airlines but most will usaully demand for your dog's health records just like you are required to provide your passports. These information assist them to prove that your dog is healthy and vaccinated. They may also need to see them, for better knowledge on where they fit and how they are to be scheduled for the flight so as to ensure convenience. They may also need a (space-age) pet ID, this may help in deciding the cabin type that matches it or the cargo hold etc. Worthy of note is that, pets are usually owners responsibility and some airlines may not allow them in the cabin but rather will transport them as cargo in a heated and ventilated hold. Cats and dogs most usaully rest better this way, since it is quieter and darker, according to the International Air Transport Association.
Use dog-friendly apps
You may need a dog friendly app especailly if you are new to traveling with a dog and good thing they are diverse to choose from, they can be real life savers. A few type include;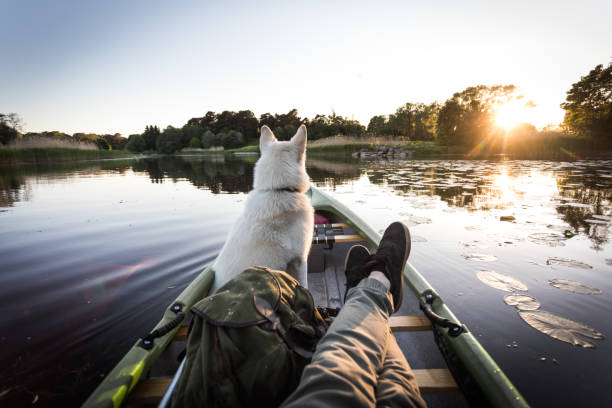 All Trails – with the largest collection of trail maps, helping you browse through photos and reviews, and dog-friendly trails so you know which hikes to hit with your dog.
Bring Fido – This helps you locate nearby hotels, attractions, and restaurants that welcome pets. You really don't want to feel like an outcast walking into a place that doesn't welcome pet. Besides you may want to cut down on your expenses by paying additional fees to hotels that accomodate or do not accomodate pets, so it's best to make findings. Can't find a good hotel in the area? Try airbnb.com. They help easily with their search function to find pet-friendly homes especially when traveling internationally.
Pet First Aid by American Red Cross – Your dog might react to something unusual perhaps a change of weather, meal, or outrightly gets ill or injured you need this app to help you track down the nearest emergency animal hospital, and provide systematic instruction for common pet emergencies.
You need a pet-carrier
Your dog might need to be carried around sometimes so they do not distract or scare off other people and their personal activities. Examples are k9 Sport Sack, the Roodie, a pet-carrier hoodie that holds dogs weighing up to 15 lbs etc, all available in the market.
Was this article helpful?