Commerce contents are carefully selected by our award-winning staff. If you buy through any of our links, we may get a commission.
Who wants to deal with a trim gone wrong down there? Obviously, no one. That is why we will be taking you through key steps on how to use a bikini trimmer and enlighten you more to avoid plenty room for errors.
It is essential to know how to use a bikini trimmer correctly. Bikini trimmers are less likely to cause problems of ingrown hairs, redness, bumps, dry skin and irritation because they cut the hair without the blades scraping against the skin.
The bikini region needs special attention as hair and skin on that area is different from hair and skin on the body. To reduce the risk of common trimming problems, it is important to use products that prep, protect and maintain a healthy skin.
What is a Bikini Trimmer
A bikini trimmer features floating blades that trim your bikini area without pulling at your skin, so it is ideal for sensitive skin and a great choice for those who are looking for a painless experience.
Types of Bikini Trimmers
These bikini trimmers are easy-to-use and to get the cleanest bikini line in the safest way possible, we go for a bikini trimmer that has special attachment to the bikini area.
1. Panasonic Bikini Shaper and Trimmer for Women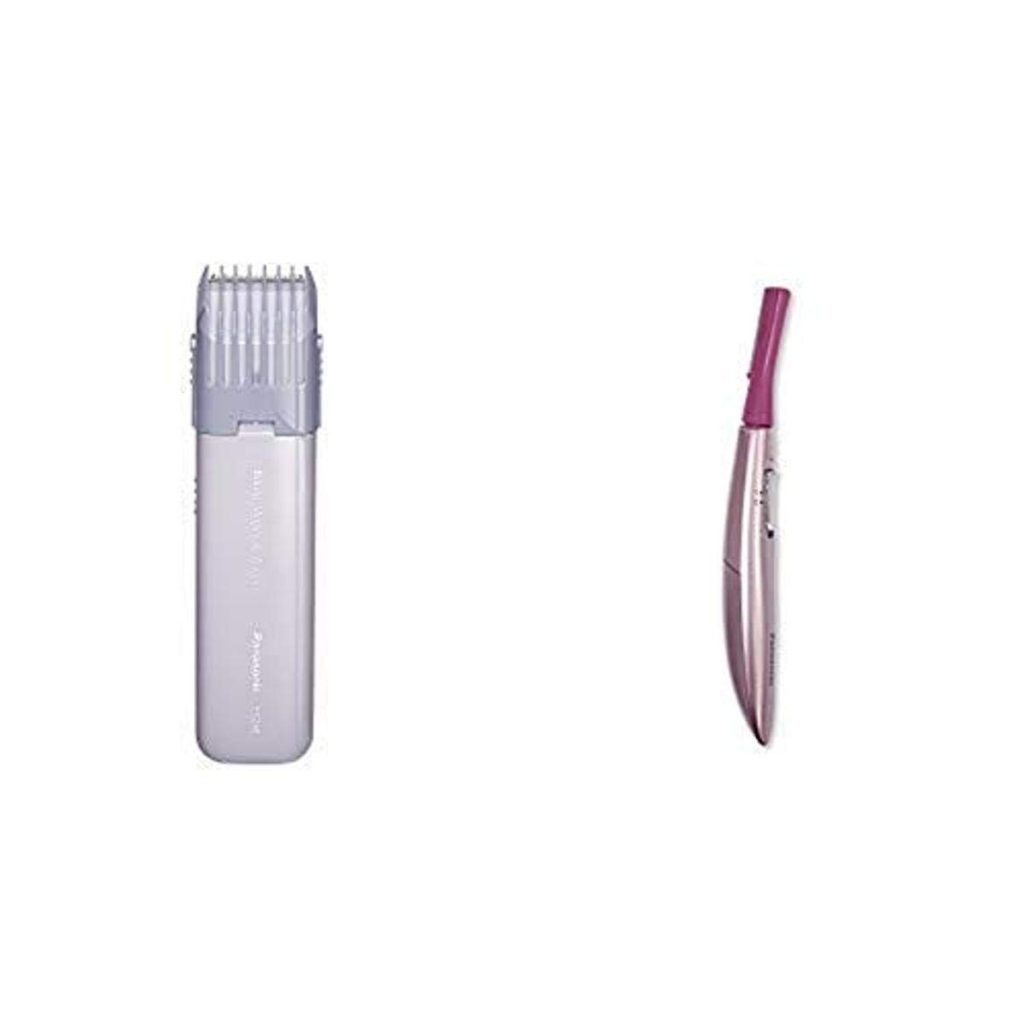 This is a bikini trimmer for those with sensitive skin. It is lightweight and uses a stainless-steel blade, making it easy to use and maneuver even in hard-to-reach areas. It is also cordless, hence great for travel or on-the-go.
2. Venus for Pubic Hair and Skin Gentle Trimmer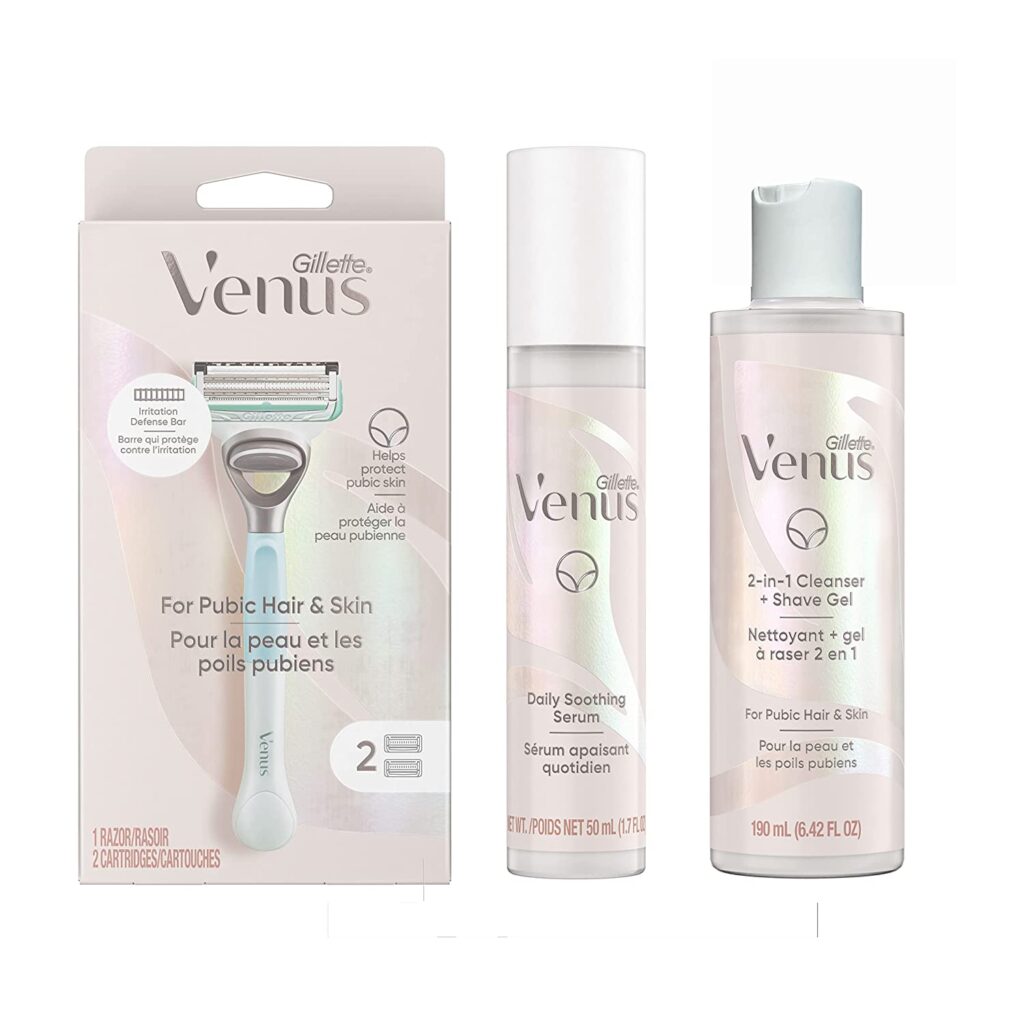 This is a compact and easy-to-use bikini trimmer, specifically designed for thick hairs. It is convenient and can be used in the shower, because most people shave while in the shower.
3. Philips Bikini Perfect Women's Rechargeable Electric Trimmer
This easy-to-use bikini trimmer can be used wet or dry, giving the option to use in or out of the shower. The hair is removed precisely and safely because of it different attachments.
Steps On How To Use A Bikini Trimmer
1. Prep Your Skin
Prepping your skin before using a bikini trimmer is essential to minimizing the potential for skin irritation or friction. This process of gently cleansing the skin and keeping the hairs damp, helps soften the hairs in that region. Exfoliating properly before using a bikini trimmer can help eliminate dead cells and this can be done by using a chemical exfoliant (salicylic acid) containing cleanser, such as Neutrogena Acne Body Wash. Additionally, use of antibacterial wash helps reduces potential bacteria for those who are prone to breakouts and ingrown.
Typically, those prone to ingrown hair mostly benefit from exfoliation process.
2. Use The Right Bikini Trimmer
Using the right bikini trimmer is essential, especially one that can be used wet or dry. The best bikini trimmer is one with a guard that protects the skin from irritation or redness, since the increase of irritation, redness and ingrown hairs is associated with trimmers that have blades that scrape directly against the skin.
Looking for trimmer that has it specification directly attach to the bikini area can be very helpful, as the skin in that region is very sensitive and it location can make it very challenging. Also, getting a waterproof trimmer can make it easy to use in the shower. Some are made with LED light for better visualization of the hair. A cordless and compacted bikini trimmer can also be easy to use and store, if space is a concern.
3. Read The Instructions Carefully
How to use a bikini trimmer differs, so be sure to follow the manufacturer's instruction and use as directed. Some bikini trimmers may be recommended to use on dry hair while some may be use with a shaving cream or gel, to minimize potential friction which can otherwise lead to skin irritation.
4. Get To Work
It is recommended to trim the hairs in the bikini area in the direction of the hair growth for a more effective trim. Additionally, avoid going in different directions to minimize potential for ingrown and trim bumps, since this can be very irritating.
5. Treat Your Skin Afterwards
Rinse the bikini area thoroughly with warm water and pat dry. Treat your skin by applying a post-shave topical product to reduce irritation, redness and discomfort. Look out for post-shave feminine-specific lotions which will help soothe the skin without leading to breakouts.
Post-shave products also help moisturize skin and restore skin barriers. Avoid tight fitting clothes right after shaving as this could lead to irritation in the bikini area.
6. Clean The Trimmer
One of the most common mistakes people make is not choosing a bikini trimmer that is easy to clean, because this helps prevent possible infections.
For washable bikini trimmer, clean the appliance with running water from time to time after use and let all parts dry before storing them. For non-washable bikini trimmers, use the cleaning brush supplied to clean the device or blow off the hairs.
It is best to clean the bikini trimmer immediately after each use and change the blade if necessary, to ensure it is ready for the next use. Forgetting to clean and replace their blades might contribute to infection or irritation, thereby reducing it efficacy.
Wet and dry trimming is recommended, to help choose what works best for you.
Was this article helpful?