Employing the hand of a tiller machine on your farmstead clearly signifies you want to get more work done, in the shortest time possible. Therefore, using a tiller machine could be hypothetically used to quantify the expense of land you want to cultivate, and will guide you on what type of tiller you need for that size of farmland.
Though, inspite the mechanical assistance of a tiller machine. Many personal still opt for manual soil preparation and fertilizer or manure applications probably as a result of not being able to navigate how to use it, it's advantages and possibly its affordability.
What A Tiller Is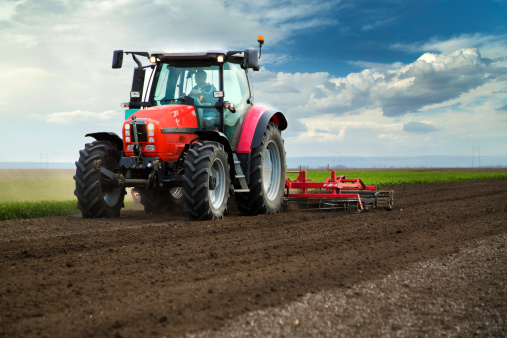 A tiller is a machine used to prepare the soil (by breaking up the soil, add organic matter, and blend in fertilizer with the existing soil) for cultivating and planting. Also, a tiller could be both manual and motorized, manual tillers are still machine designed but used by hand control (a handle, bladed wheel, and spikes of prongs)
to move around and ideal to till small expanse of land, but motorized tillers are used to prepare larger hectares.
Types of Tillers
There are different type of tillers that perform different functions and come in varying sizes. Majorly they are of three types, they include:
Front tine – the tines are the metal blades that perform the digging and are suitable for cultivation of small and medium-sized gardens
Rear tine – Rear tine tillers have depth stakes to adjust the level of soil and dig more extensive gardens, experts say Earthquake 31285 Pioneer Dual-Direction Rear Tiller is the best rear tine tiller in the market currently.
Mini-cultivators –
How To Use A Tiller
To use a tiller and derive maximum benefits, prepare the soil (remove existing sod, plants, and weeds), remove hindrances like rocks etc, evaluate and test the soil, and observe safety precautions.
Prepare the Soil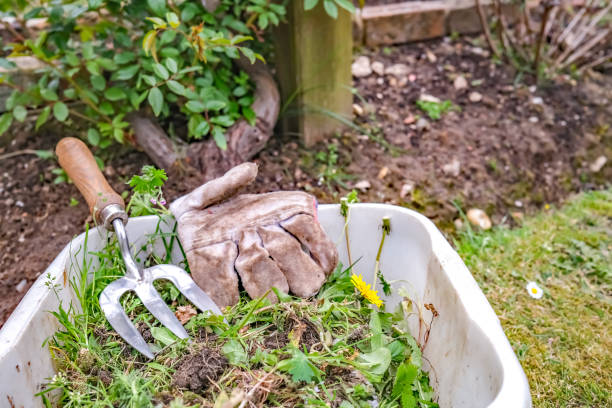 To use a garden tiller and get the desired result it has to be used properly, get rid of any grass or thick weeds that are in the soil with a shovel, dig and sever roots of old plants etc. Get rid of stones, rocks, dead trees and roots, as well as checking for utility lines that they do not run in the piece of land and ultimately hinder the smooth running of the tiller on the soil, or obstruct the cultivation of seedlings etc.
Evaluate and Test the soil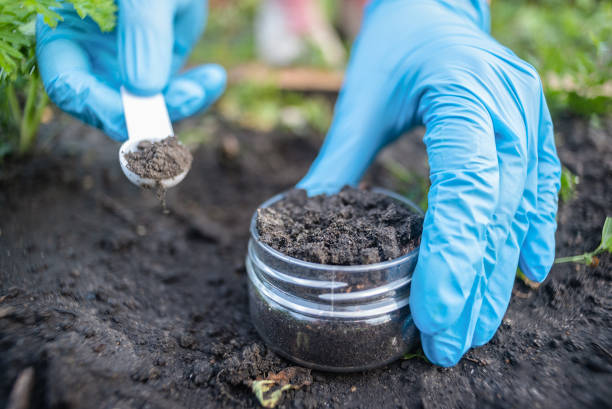 Knowing the soil texture and structure is important before a tiller arrives, this is because this will help determine what type of tiller fits the soil that needs to be tilled. Know the soil pH and type, run soil samples at a laboratory and have the analysis sent in. Once this is done, you will know if your soil needs amendment and where in order to make the conditions favorable for your plants. You can add specific organic matters to the soil to regain the lost nutrients to improve its quality. Nearly any soil will benefit from the addition of organic compost, leaf mold or composted manure.
Next, you now know exactly how much tilling your soil needs and what type of garden tiller you should employ for it. Also, since a tiller is designed to propel itself forward, avoid attempting to use much pressure to get it moving by slightly moving the handlebars from side to side. It is recommended to use the shallowest setting at first pass, then keep making passes as the ground get softer, until the soil is broken up to a depth of about 8 inches. Knowing that different plants need certain soil conditions to thrive, and your soil just to be broken down enough to meet the needs of your, so they thrive well and not die.
Observe Proper Safety Precautions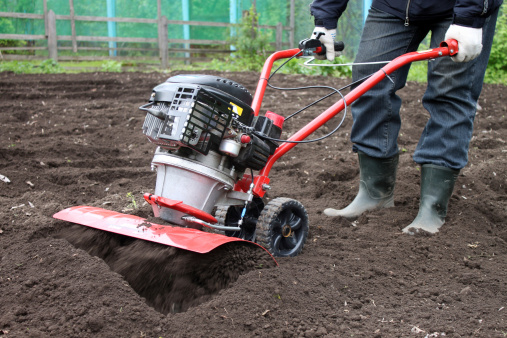 A tiller is a powerful machine with very sharp blades, the importance and necessity of observing safety precautions cannot be over-emphasized. When operating a tiller, be it manual or motorizes, always ensure that you are girdled with full safety wears and equipment. Use safety glasses to protect yourself from, splitting rocks, dirt, and other debris thrown around by the tines. Wear long pants and sleeves to protect your arms and legs from insects and projectiles as well as heavy boots to protect your toes from the tines. Never wear sandals or open-toed shoes when operating a tiller, lawn mower, or other machine with blades. Also ensure you read through the service manual to make sure you're familiar with the controls and safety features.
Function of a Tiller
Garden tillers can be used to weed, hoe, dig, or break-down soil.
Garden tillers break the soil into smaller pieces improving the soil's aeration and prevents weeds from growing.
A tiller loosens the ground under the topsoil to help crop roots develop quickly and reach farther into the earth to access nutrients that help its growth.
When to Use a Tiller
Autumn and spring are the two best seasons to use a garden tiller on your soil. Regardless of when you decide to use it, you have a few important notes to keep in mind. First, you want to avoid using the tiller when the land is wet since this could result in large clumps of compact soil when it dries.You'll get the best results if you wait one or two days after a rain to till the soil. If it hasn't rained in a while, you can water your soil with a hose or sprinklers a few days before you plan on tilling to make the earth easier to work with. To see if the soil has the right moisture level for tilling, squeeze a handful of it. If the soil crumbles, it should be fine.
Was this article helpful?