Since the inception of smartphones, they have also been an increasing need to protect it delicate and expensive glass-like surfaces from possible breakage or cracks. Phone cases are currently available in large quantities today, so why Walli Cases and how best can it protect your phones?
What is a Walli Case?
Walli cases are a type of phone case from a Dallas based technology startup that develops innovative products for smartphones. It is a phone case that it most significant feature is the availability of a finger loop, and a wallet partitioning where any flat-like item of an individual can comfortably fit in easily without discomfort to the user and made of very stylish materials.
Why Walli Cases?
Walli cases offers the following features:
A finger loop
A case wallet
Cushy fabrics
Beautiful colors
Dynamic
#1. A finger loop
All walli cases are designed with a finger-loop feature to keep your phone highly secured, compared to other phone cases that are just about aesthetic values. This allows you the flexibility of firm grip on your phone in place while walking at a park and swinging your hands without any worry of it slipping off. In addition, the loop locks in place so you can turn it into a stand as well!
#2. A case wallet
Yes, walli cases comes with a wallet, rare right? A feature, that allows you to comfortably walk around with both your credit cards, debit, drivers license and identity cards securely all at a go, saving you both time, stress and money. With a walli case your days of worrying about dropping your phone while you go through a busy day or lift around an heavy weight or doubling your phone with a bulky wallet are over.
#3. Cushy fabrics
The Walli case fabric is totally cushy to the human skin and feel, it is tender, comfortable and neatly pieced, ultimately real easy to clean, helping you keep both your phone and the walli case attractive to a third person's eye.
#4. Beautiful colors
They are available in very unifying color blends and choices very particularly addressing people's unique styles. A wide variety of colors to choose from with even more launching to come.
#5. Dynamic
Walli cases stay updated to latest phone designs and brand their products likewise. They periodically launch new cases to fit more phone models and they are easily available for pre-order via their websites.
How to obtain the best protection from a Walli Case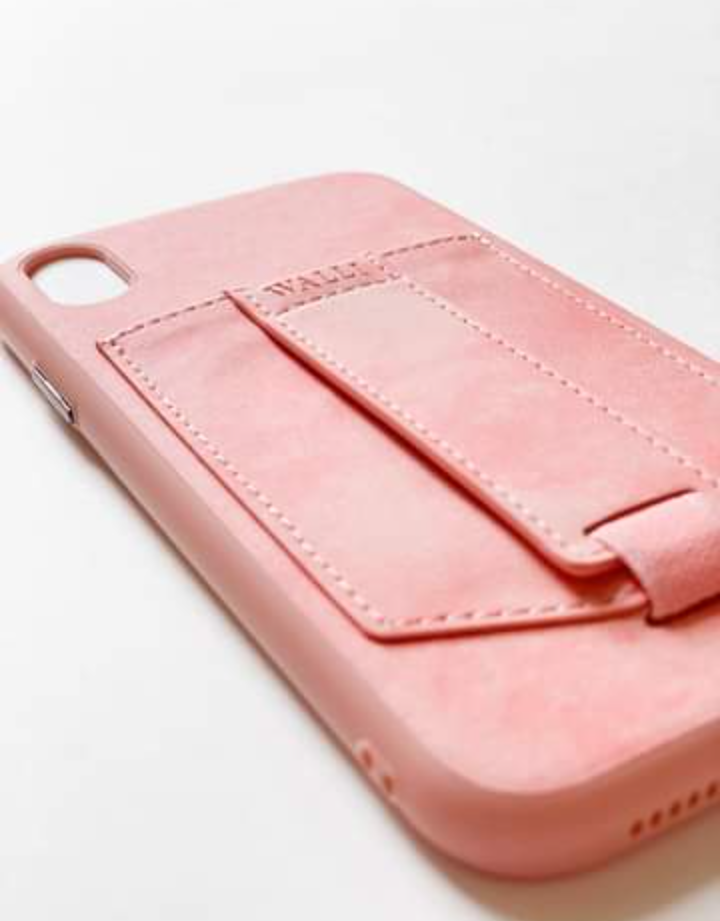 To obtain the best from a Walli Case, you have to insert the casing properly and below are appropriate simple guidelines to do so:
Clean your iPhone.
From the top insert your phone into the Walli Case.
Press bottom corners of your phone into the case.
To Remove Walli Case in the opposite order:
First, remove the two bottom corners.
Then, pull away from the top to fully remove the case.
Are Walli Cases protective?
Yes. Aside preventing your phone from getting scratches, it also absorb shocks if your phone slips off your hand.
This article was first published on January 21, 2022 12:57 p.m. WAT
Was this article helpful?