The Instant pot offer numerous solutions around culinary problems, and you cannot help but love it. Except, of course, the part that involves cleaning in a dishwasher and leaving it spick and span. Some of us are all the more confused trying to decipher if our instant pot should be shove whole straight int the dishwasher tub or safely washed in parts. Well, here is to help you with that. Like most kitchen appliances, the instant pot is electrical and performs a lot of function for many individuals and families. You can think of an instant pot when whipping up something for dinner, delicious desserts, yogurt, hearty cheese, salsa, cook eggs, and a list of other surprising functions that make our lives easier.
Of course, the instant pot dishwasher is not limited to cooking etc, but is also real quick at getting things done, saving you time.
It also allows you to safely cook healthy, scrumptious meals and may even act as sterilizers for your baby feeding bottles. Frankly, you really do not have to dread its cleaning, because even that is easier than you thought.
How to Clean Instant Pot in a Dishwasher safely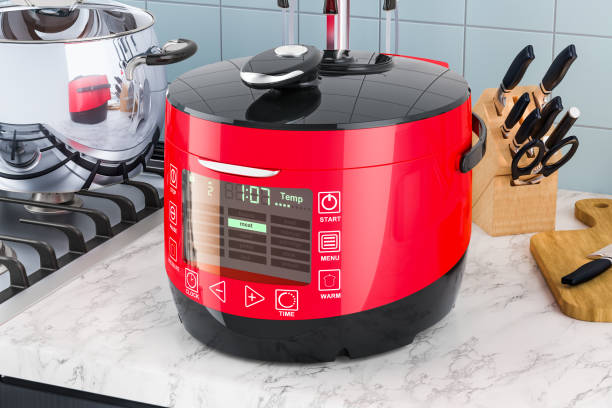 The goodnews about the instant pot cleaning is that, almost all its parts can be safely cleaned. Yes, the stainless steel inner pot, sealing ring, the lid and the steam rack. All can be conveniently cleaned in a dishwasher, except, the cooker base. This is because the instant pot cooker base contains the heating element and can be damaged by water.
Clean the Steel Inner Pot
This part of the instant pot is made of durable materials, that can resist water and stays safe within the confines of your dishwasher. To clean: Just rinse it out in water and place it on the lower rack or for deeper cleaning to remove grimes, stains etc, you should use a nonabrasive cleaner to clean the steel inner pot.
Also, you can clean the steel inner pot by filling it with one cup of vinegar and allow it sit for about five minutes before cleaning, and finally putting it back in the rack.
Clean the Lid
This is made of an heavy-duty lid, hence it is safe in the top rack of the dishwasher. Technically, the anti-block shield, float valve part, and pressure release knob can also be put in the dishwasher, but hand-washing them due their small sizes might be best.
Here's how to remove each part of the lid:
Anti-block shield: The round metal part on the bottom of the lid. Grip the edge of the lid and use your thumbs to pop it off. 
Float valve: This is the part that drops down when your Instant Pot reaches pressure. To remove it, just pop off the silicone cap at the bottom, and then let it slide through. The video above shows you how to do this. 
Pressure-release knob: The knob on top of the lid you switch from "Sealing" to "Venting." It's not removable on all models; if it is on yours, we recommend you handwash it.
Once all the small parts is removed, clean the lid's top rack inside the dishwasher. Ensure it's well dried before you put it back on the base. To dry properly, you could store the lid upside down on top of your Instant Pot to keep it moisture-free, this is safe for storage.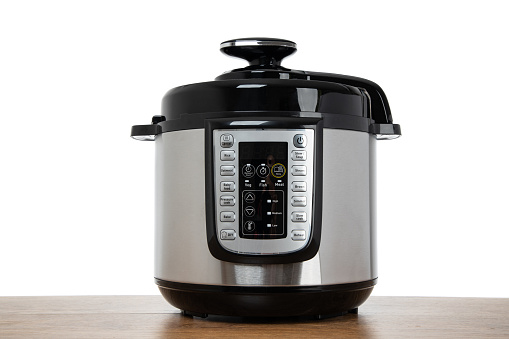 Clean the Sealing Ring
The sealing ring refer to the circle of silicone inside the lid. Instant Pot recommends you replace it every 12-18 months, depending on how much you use it. It's also advisable to use a separate one for savories and sweets, so the smells isn't transferred and standing a risk of ruining a fresh recipe. It's super-easy to remove, you can opt for hand-washing or place it in the top rack of your dishwasher. Then, remove it completely to ensure it's cleaned thoroughly, and also ensure its totally dry before you return it back in place.
Cleaning the Condensation Collector
If you turn your Instant Pot around, you'll see a clear plastic cup on the back. This collects all the condensation that steams out while your Instant Pot is working its magic. If you didn't even know it was there, it's most likely gross by now.Advertisement Just slide it off and toss it in the top rack of your dishwasher. Occasionally, you might need to use a thin tooth- or scrub brush to tackle built-up grime.
Clean the Base
Sadly, you can't put the cooker base in the dishwasher, nor should you immerse it in water. Why not? Well, it isn't waterproof.Also, while your old-school pressure cooker is just a steel chamber with valves you can dunk to your heart's content, the Instant Pot has a more sophisticated electronic control panel.
Instead, simply wipe down the outside with a damp or dry cloth. Don't use a soaking wet cloth or any cleaning solvents. If you need to clean the inside, use a slightly damp, soft cloth and make sure it's completely dry afterward. Never leave the inside wet, as this can damage the heating elements. You can use a toothbrush to work any yucky debris or chunks of food out of the grooves around the edge.
In Conclusion
A clean, well-maintained Instant Pot will ensure you can enjoy hot, delicious meals for years to come.
Was this article helpful?