Sweeteners that are Gluten free are hard to differentiate. This article will throw more light on a common type of sweetener known as Brown sugar.
Brown sugar is popular for its caramel flavors and it is used in baking. The question still lingers, is brown sugar gluten free? We are yet to find out, so keep reading for more in-depth understanding.
What is Brown Sugar?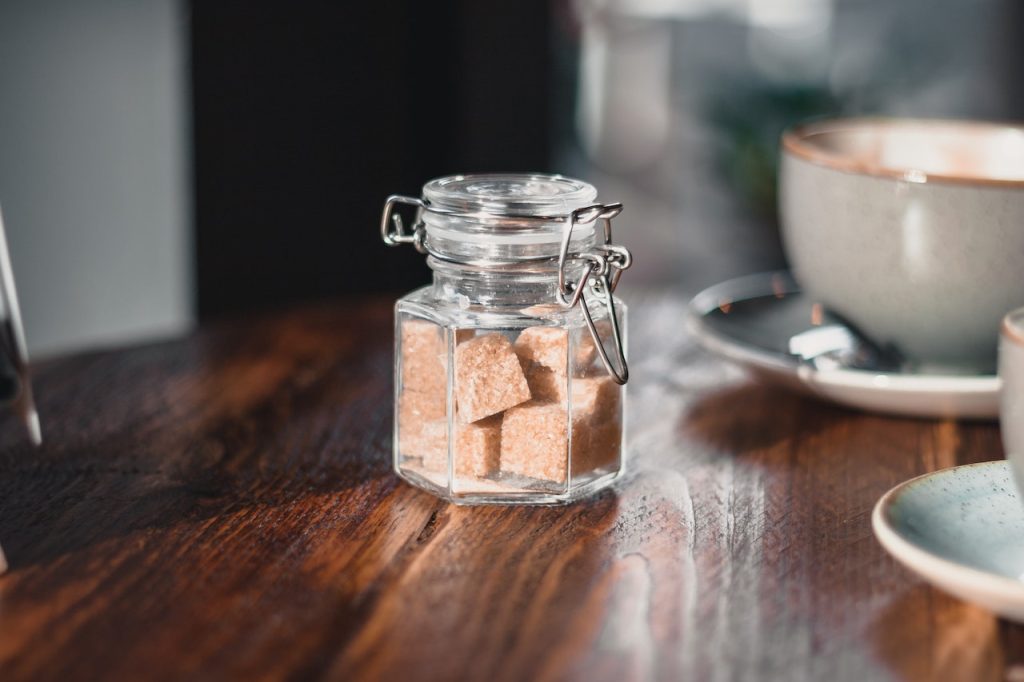 Brown sugar is a sucrose sugar product made from mixing granulated sugar and molasses. Molasses gives the sugar its distinctive beautiful brown color and a deep caramel or toffee-like flavor. Brown sugar gives a maple syrup-like taste when added to baked goods and it makes them absolutely delicious.
Molasses is a thick, sticky, brown syrup made from sugarcane or sugar beets. The amount of molasses you add to a granulated sugar determines the sugar color you get, 3.5% molasses (light brown) and 6.5% (dark brown). In here, you can also find the difference between sugar vs SUGAR.
Is Brown Sugar Gluten Free?
The answer to this question is YES! This is because brown sugar is just white granulated sugar mixed molasses. The two ingredients used are naturally gluten free, meaning the product, brown sugar, is also gluten free.
If you are worried about buying a brown sugar that isn't gluten free, you can easily prepare a homemade brown sugar by blending white cane sugar with molasses in a food processor until well combined. Remember, more or less molasses determines the light or dark brown sugar color.
Gluten Free Brown Sugar Brands
The brown sugar brands below are labeled as gluten free and also free from gluten contamination. Always take a look at the packaging and ingredient list to ensure it's still gluten free as products evolve with time.
For products to be legally labeled gluten-free in the US, they must meet the requirements of the FDA of being less than 20 ppm gluten. When products are tested to be less than 20 ppm gluten, then they may be labeled as such.
So, here is a list of some brands that are tested and labeled as gluten free. You can find some of these in a grocery store and also on Amazon.
Big Tree Farms
Domino
Great Value (a Walmart brand)
Imperial
Natural Earth
NOW Natural Foods
Relative Foods
Trader Joe's
Wholesome sweetener
Imperial Sugar, one of the most popular brands of brown sugar stated on FDA website.
How to Make Brown Sugar
You just need granulated sugar and molasses.
Steps on how to make a light brown sugar:
First, mix 1 tablespoon of molasses with 1 cup of granulated sugar. Double the molasses, to make dark brown sugar.
Use an electric or hand mixer and blend at medium until molasses is completely incorporated. You can also use a fork, but it takes patience, and you'll probably resort to using your hands towards the end.
Lastly, store it in an airtight container for as long as your molasses is good. If the bottle of molasses you used expires in June 2023, then your sugar will be good until then. Maybe even longer, but that's the minimum.
Gluten Free Food with Brown Sugar
Gluten free pudding
Cinnamon brown sugar carrot
Gluten free brown sugar shortbread
Gluten free butterscotch brownies
Light and fluffy gluten free cinnamon rolls
Gluten free apple crisp
The Bottom Line
Brown sugar is gluten free, but make sure to buy a brand made from only pure sugarcane and molasses. For those with extreme gluten sensitivity, double check and also buy a brand that is labeled gluten free to avoid issues with cross-contamination.
Was this article helpful?