A Square jaw is just one of many type of jaws. A Square jaw can be found in both Male and female gender, but men are considered more fitting for a square jaw than women and these sometimes fuel the desire for some women with a square jaw to seek for remedy, that can help them achieve a more oval or rounded face shape. This is most times for aesthetic and sentimental reasons than medical.
Though, a well-structured jaw gives the entire face a great appearance and improves the quality of an individual's life, it also signifies well built and properly aligned gum and teeth formation. That serves many important purposes and functions, such as breathing, chewing, speaking, swallowing etc.
Since, great jaws considered best are gender specific Men with a prominent jaw line and square chin with the forehead being about the same width is considered really attractive due to its accentuation of masculinity. But, considered unattractive in women, as it'd give them a more sturdy look unlike an oval face shape which is generally considered to be ideal for the female gender by people.
Is my Square Jaw Really a Problem?
Actually, the best answer would be it depends. Having a square jaw shouldn't be a problem scientifically if you were born naturally with it and it allows you to go about normal functions of speaking, breathing, chewing and swallowing. But, in most cases people with square jaw tend to be presented with a grinding or clenching challenge, which is called (Bruxism) and overtime, are at risk of worn out, or short lower teeth.
Furthermore, the main reason your square jaw is considered a problem is when it gets expanded and this occurs when – your masseter muscle gets larger from, the more it is used to chew, and it may eventually bulge, and sometimes its not attributed to weight gain. You only discover that your face seems to be getting larger around your jaw and chin, and you grind your teeth, even when napping or sleeping. Now, this could be uncomfortable and may distort your face shape.
What Is The Remedy For A Square Jaw?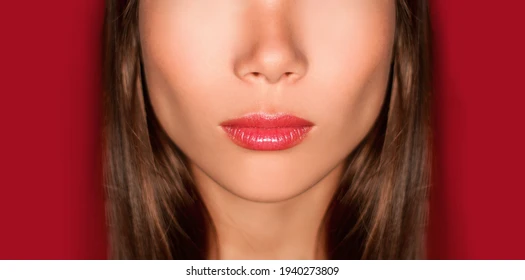 A square jaw can be fixed with cosmetic jaw surgery done by an maxillofacial surgeon or with Botox®, (a quick effective treatment that, works by injections of little amount of the content into the masseter muscle, will provide relief from the pain of bruxism and also reduce the appearance of square jaw). Though, botox is more considered as effective for wrinkles reduction it works to create a more angular and slender jawline that improves the facial features.
Though cosmetic jaw surgery can tweak your facial appearance and improve your jawline but it cannot change your true facial appearance or structure.
Another type of jaw surgery is called orthognathic surgery or corrective jaw surgery. It is performed to address dental problems and correct irregularities and misalignment of the jaw bone in people with functional problems. These problems can range from jaw pain, temporomandibular joint disorder (TMJ), and biting, chewing, and swallowing problems to breathing or snoring problems, open bite, and facial injuries.
Identifying A Square Face Shape
Not sure how to identify your face shape? Are you stuck between telling the difference between a diamond face shape and a square face shape?
Note: It is possible to have a combination of both face shapes above, or a combination of others. But go with the most dominant face feature and that's your face shape!
Diamond Face
For a diamond face shape, prominent features include:
Wide cheekbones
A narrow forehead and jaw
Square Face Shape
For a square face shape with a square jaw, prominent facial features include:
Equal width of forehead, cheekbones, and jaw
Has a rectangular shape face with smaller curves.
Finding A Good Surgeon For My Square Jaw
Your plastic surgeon should have the following qualities:
Experience
A portfolio of his previous work
Aesthetic sense to create the results you desire
Get recommendations
Was this article helpful?