Stories
It Begins With An Idea, Episode Two (2)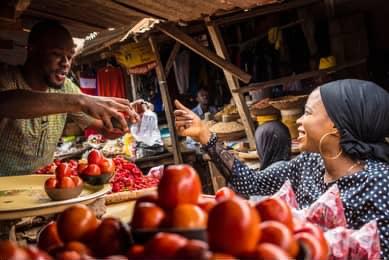 (A Turning Point) When we go through life, we shouldn't give up so soon, as you never know that next one idea may make all the difference.
No army can withstand the strength of an idea whose time has come.
Victor Hugo
Until he met Aliyah, who's path he'd first crossed on the first week he decided to give his talent a real shot, other things having failed. He had looked critically at the five thousand, four hundred naira in his hands on that fateful day and had decided to risk it one last time. He recalled the compliment and satisfaction his two bosses had given him years ago when he worked part time at a restaurant to support his college education. One of them, had even told him. There's something unexplainably magical about your meals boy, it left him grinning all day, over nine years ago.
He'd written down a quick recipe for two meals which he'd be cooking in the most minute quantities and taken to trekkable construction sites close to him, hoping for patronage from the tired workers. The first day was a shocking fair success, and every one who tasted seemed satisfied with the taste only complaining of lack of much chewable which he promised to fix next time.
Though many others were skeptical about patronizing a newbie and a man too In the subsequent days, more were waiting on him to show up and complained when his meal finished before they made it there and asked him to improve the quantity. Some even patronized him more for the humility to take up task mostly acclimatized to women in this part of the world.
It was on the sixth and final day of his business for that new week he came across Aliyat.
We trust you liked this article, please subscribe to our YouTube Channel for our videos and you can also be a part of our Facebook family.