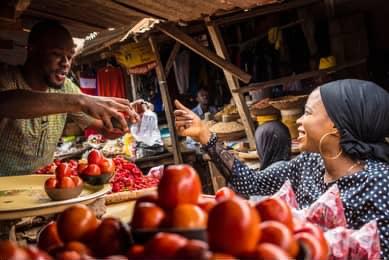 Ever concluded you're unloved and unneeded?
Ever had thoughts that you weren't made for favour, wealth or prosperous endeavours?
Ever thought you were made an onlooker or an escort to others success story?
Ever wondered why you worked so hard but no proof to show?
Ever contemplated or at worse almost attempted suicide?
Then you can't stop reading this piece. Or sharing it to as many as possible. Happy reading.
Mayhem – Episode One
Jerome was a young adult in his mid thirties, he had tried basically every thing his meagre financial status allowed him. From trading on petty goods to services and applications at both well doing private firms to start ups sole proprietorship businesses. Yet nothing seemed to work, nothing.
He needed no one to tell him, how swift a miracle his life needed, and he needed no one to tell him now was the time. He hated to look at the mirror, when apparently there was nothing to look at. Just a bag of bones shielded by a thin layer of flesh shaped in a human form, mixed in a crowded but very lonely world. Where no one gave a hoot except you've made it.
Who'd believe Hakeem was his buddy, a spoilt kid from Frankfurt schooled in Nigeria, who's life stars crafted "favour" courtesy of his dad, inspite him pushing drugs for as long as he remembered. Not to mention Bill, Vee or Alice whose wonderland had earned her a good portion of her ex husband's wealth, a marriage that lasted barely two years. There was Allen, a close acquaintance who's breakthrough came six months ago, absorbed by a rapid growing tech company after years on this streets betting off every cent that got in his palm.
Somehow these people were better, got better. No one will dare imagine he was once in their circle. He was the example parent will use when referring to a good for nothing, or some misfortune, or anything else they wished their children never grew to be
To be continued..
I'd leave a quote from Walt Whitman I like the scientific spirit, the holding off, the being sure but not too sure, the willingness to surrender ideas when the evidence is against them: this is ultimately fine—it always keeps the way beyond open—always gives life, thought, affection, the whole man, a chance to try over again after a mistake—after a wrong guess.
We trust you liked this article, please subscribe to our YouTube Channel for our videos and you can also be a part of our Facebook family.