Popularly called Kate Upton is an American model, whose birth name is Katherine Elizabeth Upton, born on June 10, 1992. The 27 year old American model had first featured in the Sports Illustrated Swimsuit Issue in 2011, at the time Kate was only 19 years old. Kate said on the podcast also was on the cover page of the same agency in 2012, 2013 and 2017.
The 27-year-old, now mom, had been gracing the cover of magazines for a while now. This have greatly influenced her personal life as 'Kate Upton body', seems to be everyone's, for some reason. Many have had something to say on the subject, both small and big talks. Kate Upton is no doubts one of the most in-demand models, since she appeared on the cover of the annual Sports Illustrated Swimsuit issue in 2012, this of course have licensed people with a lot more opinion about her body. So, how exactly have Kate Upton been taking this, you may wonder.
Kate Upton Body Talks – Kate Upton's Reaction
Kate Upton had in an interview for theSkimm's podcast 'Skimm'd from The Couch', admitted that, her SI Swimsuit success had been amazing, but the constant public talks about her body have set her in her words in an "emotionally bad place."
Kate Upton body seems to have been on too many lips even though her said success felt "incredible" at first. But having that many people give an opinion about her body didn't make her feel comfortable, with the newfound, widespread attention on her body, it was difficult to be her away from the camera.
Apparently being a celebrity comes with it's own perks but no one fancies its snags, and Kate Upton certainly didn't. "It was not great," were her words to Zakin and Weisberg with a laugh. "A lot of [the attention] was negative, and even the positive stuff was really creepy."
The Talks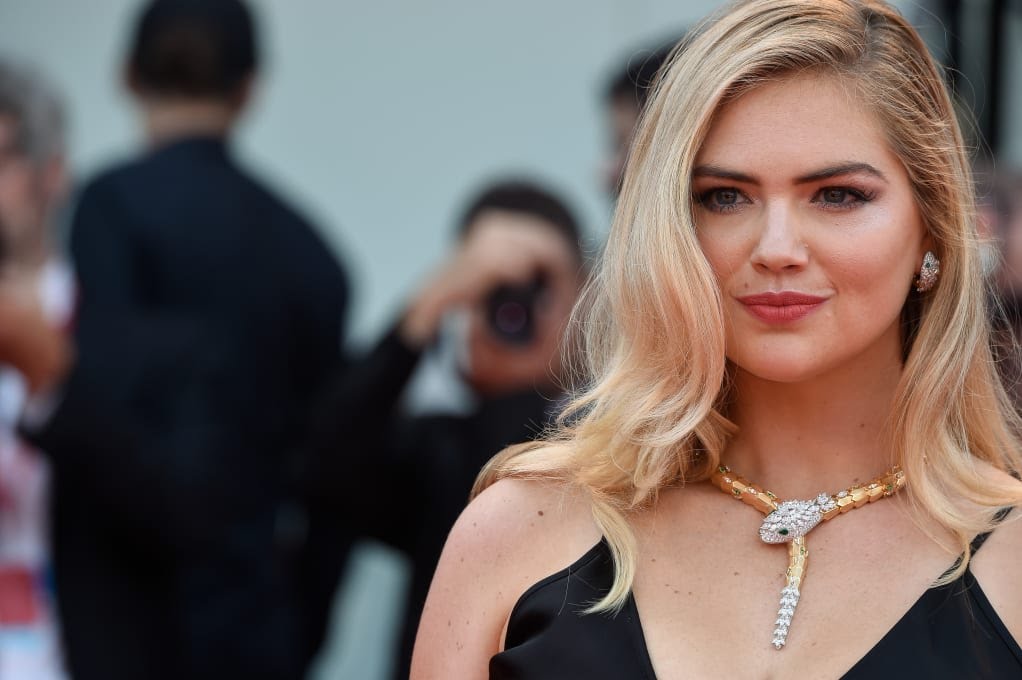 You maybe wondering, what exactly were people really saying about Kate Upton's body. Well, one thing we do know for sure is, models have be epitomized to be people with good weight loss(slender shaped) among other qualities. But, many of the public talks, had somehow spiralled in a different, no thanks to the social media which wasn't quite helpful in curbing the Star's widespread rumor.
Several popular news outlets debated whether or not Upton had gained weight, which made Kate begin to feel insecure. Again she said "I took, all the criticism in, and it was all around me,". "It got to me so much. I was in a very dark and twisted place." explained Kate. Even when she had loving family and friends by her it still seemed far-fetched at the time.
Kate seemed to have hit the climax of depression when she confessed this words "I hated myself. I was really wondering why I would expose myself to this kind of criticism. I don't want to be exposed to stuff like this." Kate had started her modeling career, as a teenager, and being objectified—often by older men—"really scared" her.
Then came the positive decision, what we like to call 'turning lemons to lemonades'. Kate had decided to channel her pain from criticisms and angst into better experiences. Which she did by, taking up a new hobby in the "fitness" field. But, with the right reasons too, not as a tool to succumb into public's opinion about her body and what an ideal body should look like, but as a tool to help her focus on her wellbeing, health etc.
Kate said she had reflected and asked herself: "Why do I want to be healthy?" Her answer: was to be her strongest, best self she said on the podcast with Zakin and Weisberg.
To do that, meant to learn about our bodies and to answer questions like "Why are we working out?" etc. This had brought her both a drive and a shift in her mindset ultimately leading her to collaborate with her trainer, Ben Bruno on the creation of Strong4Me Fitness, a 12-week fitness program offering 30-minute daily workouts with limited equipment to help people exercise at home.
The fitness program is aimed to encourage women to build strength and confidence both physically and mentally—and loving your unique differences and feeling confident.
Also, this have encouraged social media users round the globe to be reminded that strength comes in all forms—in Kate's words "I feel like sharing my experiences and learning from my mistakes and being an example for a better life is the path I want to continue doing."
Was this article helpful?