For a traveler, who is new to Nigeria and just visiting on business meeting or one who needs a safe place to stay on a short-term while trying to get his bearings. A hotel is one of the best choices. To that effect, you may have heard of Lagos Travel Inn, which happens to be a hotel in Nigeria's busiest state (Lagos). Lagos Travel Inn is a hotel with a uniquely beautiful and qualitative standard environment both exterior and interior design bragged about on their website.
The Lagos travel in hotel is also a dual located hotel from information we gathered on our research, one of which is located on a new site and the other on an old location. Oh! What then is so unique about the Lagos travel inn though? Why should you check in with them? What is their star rating? What can you look out for at the Lagos Travel Inn? Are their rooms affordable and decent? These and more must be the questions on your mind, and we will attempt to answer all.
Property Description at Lagos Travel Inn
Lagos Travel Inn Interior Description
This hotel is said to be situated few kilometers away from the Murtala Mohammed International Airport. More specifically, the hotel is located 1.4 miles away from Kalakuta Museum and 2.4 miles from the Ikeja City Mall, while Lagos Travel Inn in Nigeria is at 39-41 Toyin Street, Ikeja, Lagos, Nigeria. Other attractions sites close by include: Iga Idungaran-OBA Of Lagos Palace
15 km, Gani Fawehinmi Park
3.1 km, Playground 3.2 km and Freedom Park Lagos situated 17 km away from Travel Inn.
Bedrooms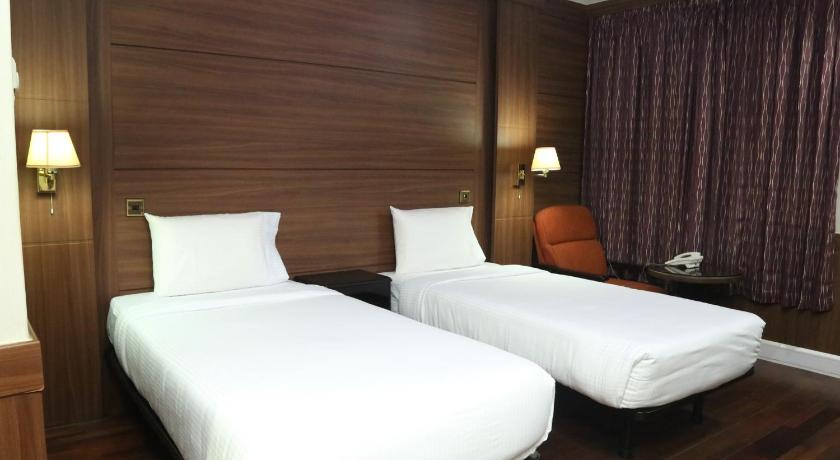 The hotel claims to have more than 100 well decorated rooms with amazing styles and furnishings. Inclusive are the executive double rooms and suites spreaded over five floors to give you space, comfort and privacy. Also, their bedcovers are neat and fluffy, coupled with good air conditioning to guarantee a good rest. In addition, every room has a flat-screen TV, while some include a balcony for your convenience.
Restaurant and Bars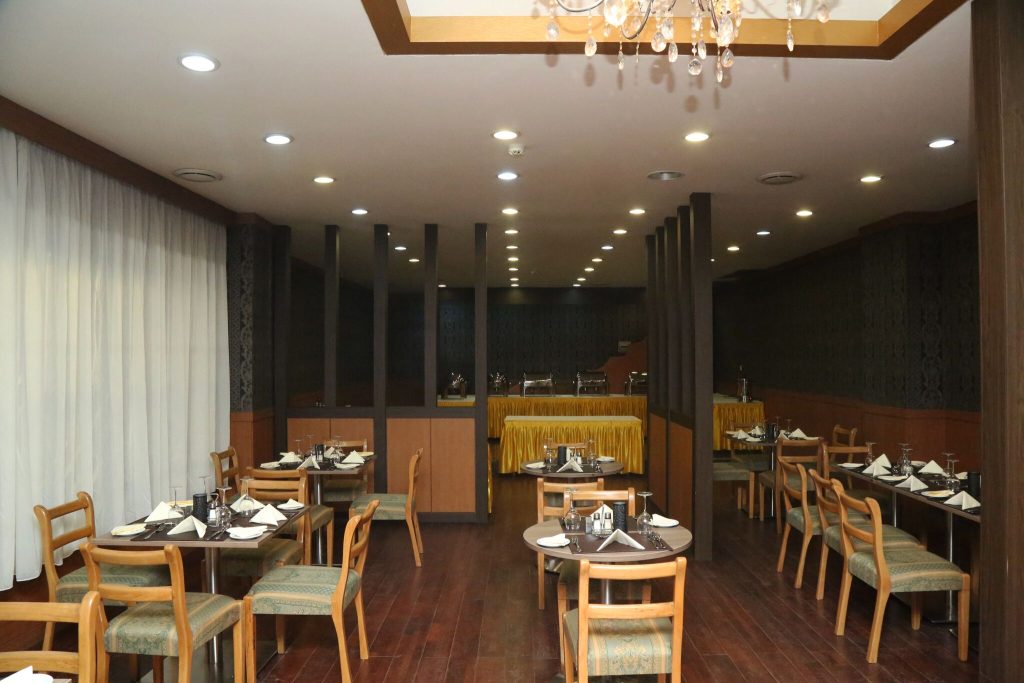 Lagos Travel Inn have one restaurant and an on-site bar setting with a classy touch that adds aura to your visit. The bar and restaurant are pimped with exotic drinks and healthy meals(e.g Bread, Eggs,Local delicacies, Drinks, Coffee, Tea, Fruits, Wine/champagne, Local, international and special Diet Cuisines, Buffet & à la carte) all for guests to enjoy. Furthermore, they pay attention to good hygiene maintenance and security to ensure that your safety and health is intact.
Leisure
The hotel also boasts of a state of the art leisure facilities such as a modernly equipped gym area and an indoor swimming pool. There is also a banquet hall and a mini conference hall for corporate and personal meetings.
Other things Lagos Travel Inn Offers Include:
Free parking lot
Free WiFi
5% discount for new guest bookings made via the website. You will find a 24-hour front desk at the property.
Reviews for Lagos Travel Inn from guests
Cleanliness – 6.9
Facilities – 6.5
Location – 7.8
Service – 7.1
Value for money – 6.9
Services Rendered at Lagos Travel Inn
Travel Agency
Air Travel
Aircraft Charters
Airport Transfers
City Tour
Jet Charter
Private Jet
Vacation Packages

Was this article helpful?