Christmas Eve has always been a huge tradition and people find special ways to create unforgettable memories. Yet, christmas eve acts does not always have to be too strenous and time-consuming leaving one worn-out to enjoy christmas day proper. Hence, in this article we are going to show you practically in simple but special ways to leave lasting memories with very little efforts and almost totally inexpensive too.
To that effect we have put together 14 awestrucking little christmas eve acts just for you:
1. Take a Nighttime Drive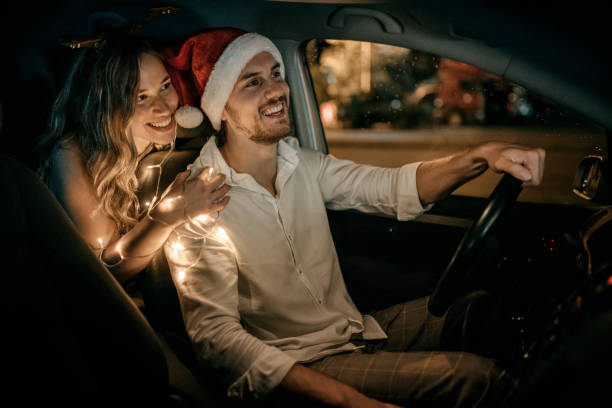 For everything christmas is worth, you cannot feel the season better than having yourself, friends and family drowned in the spirit of the season by immersing yourselves in a nighttime christmas drive, where you can truly appreciate the beauty of the town, and christmas lights as well as the decorations. Get in your car and set out to see the best and brightest lights in your local surroundings as much as you can cover, it will be much more thrilling if you could do that a with a loved one. Bring along a thermos of hot chocolate, coffee, smoothie, latte and a box of pizza and get your favorite Christmas songs playing for a memorable night out. You might as well take some stops and have a walk around some amazing decor.
2. Christmas Eve Takeout Dinner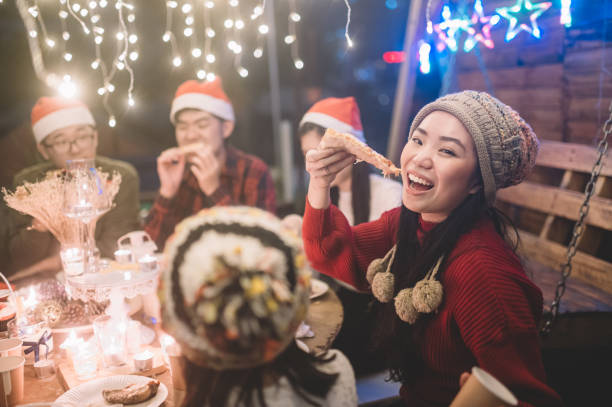 One day you could very much set as a rule of thumb from cooking home made meals is your christmas eve – Shake off the flour and strip yourseld away from that apron and kitchen time and spoil yourself to a mouthful of junks, just order out some takeout from your favorite local restaurant. Serve it up buffet style, so all your friends can help themselves!
3. Watch a Special Christmas Movie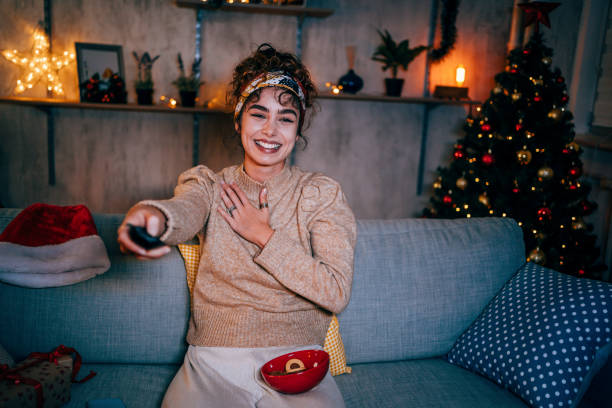 How do you like to spend christmas eve, perhaps with your friends and perhaps just you – Well, you don't have to worry about it being boring just because you cannot make that long trip back home to be with your family, here's what you can do though. Whether it be Elfs, Die Hard to Miracle on 34th Street or home alone or some action thriller – choose your favorite screenplay and get yourself drowned in it. With these many Christmas movies to choose from, there will be no shortage of entertainment for the evening and also you do not want to forget your popcorn park – now you can cuddle up and enjoy.
4. Play a Game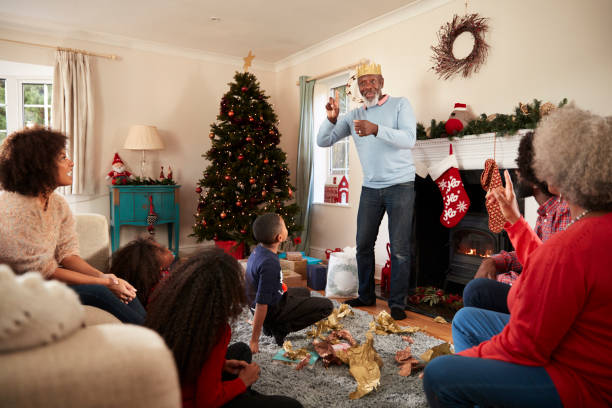 Getting together for some fun game time is one of the most perfect way to set the tone of family unity. Play a favorite family game, during Christmas Eve and if your family do not have any – there's no problem there, all you need do is invite everyone in after scribbling a couple of fun games option and cast a vote on which to begin with – others eill sort itself as it goes.
5. Give a Christmas Eve Box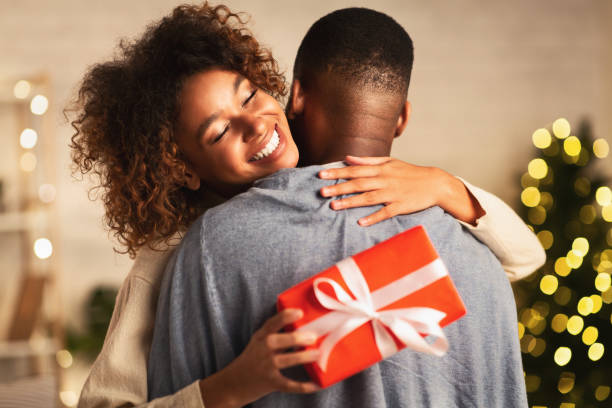 Giving and receiving gifts on christmas is eve is something we are used to but, never goes out of fashion and basically a gift box is rather different – being a designated box that you can reuse every year this is sort of what makes it unique filled with some little things that you would probably give to the kids on Christmas Eve
6. Open a Present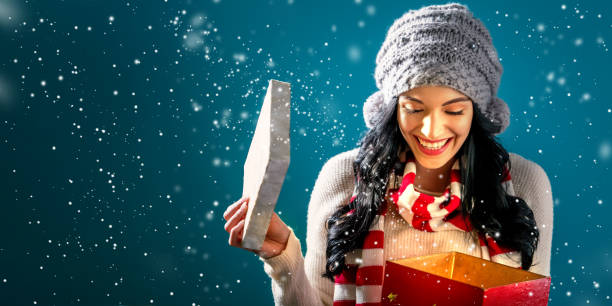 Opening a gift on Christmas eve is a very popular tradition for families especially in the U.S, and other countries seem to be adopting these traditon more rapidly. Christmas eve gifts for some people could lie in a box for another long year but how about if by then, time to use whatever that present was had elapsed. You do not want that, so use this christmas eve to unwrap that beautiful parcel that came in for you and reach out to the giver on how it makes you feel.
7. A Story and Henny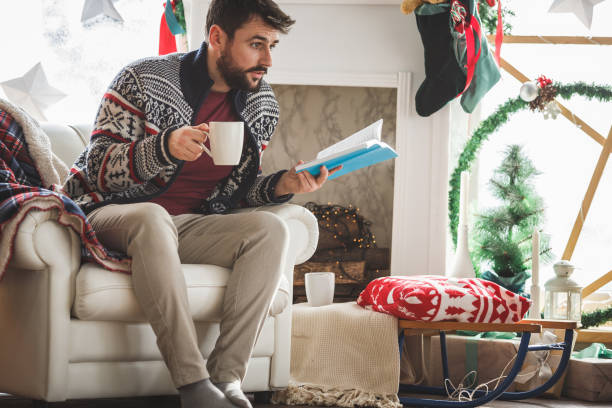 What could be more cozy? Another thriller, for one who will rather stay in on christmas eve, sit up by the fire with some warm cider and a favorite Christmas novel and have yourdelf travel miles from the comfort of your home.
8. Christmas Eve Mass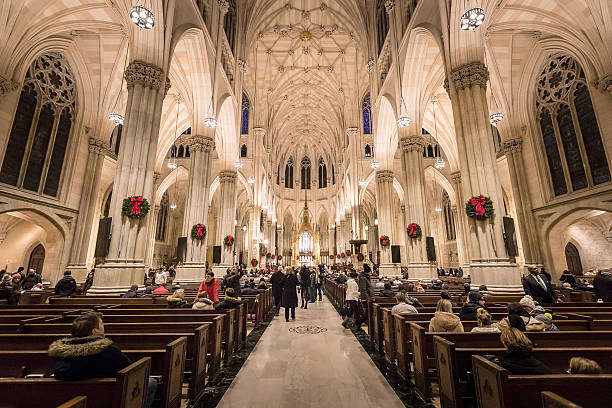 A church's Christmas Eve mass, is a tradition in some countries. Most churches host a special service on Christmas eve, with candlelight and Christmas hymns, and carols to usher in the birth of Jesus and it's truly always very beautiful.
9. Feast of the Seven Fishes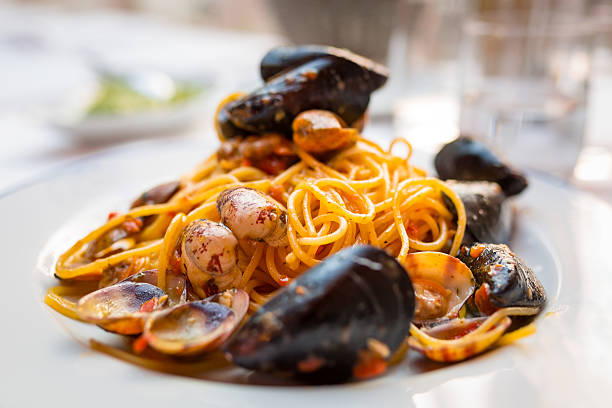 The Italians might be worth emulating or giving a try at least their seven-course seafood feast is iconic and dates back to the early 1900s. You can make an array of recipes at home, or save yourself the stress on christmas eve by finding a local Italian restaurant that offers a special Christmas Eve meal course.
10. Have a Christmas Song Karaoke Night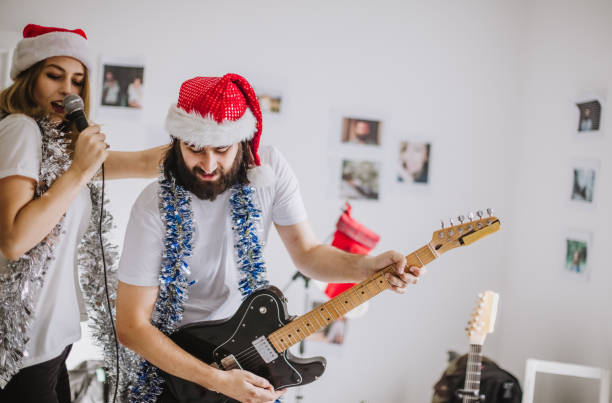 Karoake are great on every other day of the week, how much more on christmas eve? Break out the Karaoke machine and invite your family and friends to join in on an irresistible fun Christmas singalong. This definitely is bound to leave you with a lifetime memory.
11. Surprise Your Neighbors With Christmas Cookies
Spread Christmas cheer to the whole street by putting together tins of Christmas cookies to surprise your neighbors with.
12. Christmas Eve care package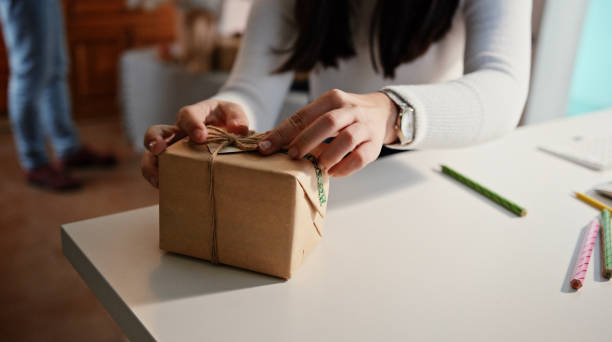 A care package is a great way to remind loved ones and people in need that you're thinking of them during the holidays. Or, you could put a care package together for soldiers overseas. You can also send these out after Christmas so that they'll be received as a New Year's gift to extend the holiday wishes.
13. Write a Letter to Santa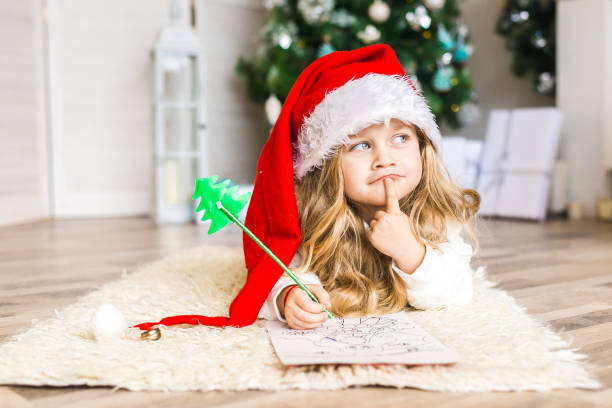 Santa definitely appreciates all of the cookies and milk he gets, but he'll love a personalized letter even more. Encourage your kids to leave thank-you notes for Saint Nick, and they're sure to be on the nice list next year!
14. Set Up a Hot Chocolate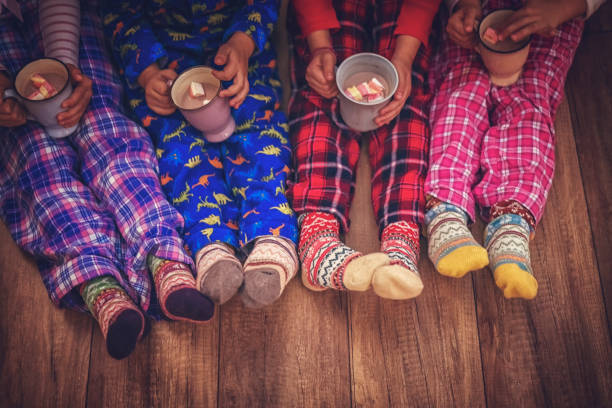 This fun idea from Celebrating Everyday Life is perfect for entertaining a crowd, but it's also just as sweet for treating a small group. Arrange everything you need to make a mug of hot chocolate, plus fun add-ons like peppermint sticks, sprinkles, Christmas candy, special sauces, and more.
Was this article helpful?