TV Show
Marvel's Black Widow On Disney – What You Need to Know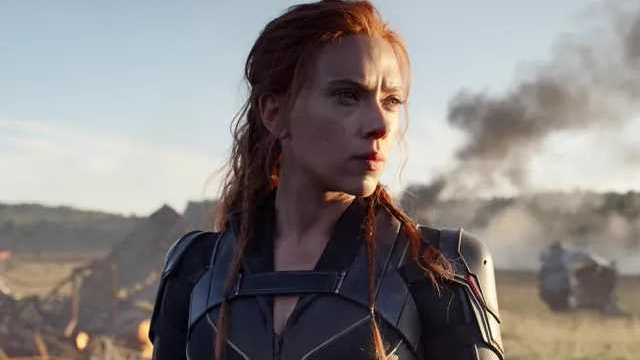 Marvel's Black Widow movie is now officially on Disney and fans, are well around it sapping all its content dry. The movie is totally action-packed, it also connotes both family drama and a spy thriller as it starres David Harbour and Rachel Weisz, has a PG-13 rating for intense sequences of violence/action, caution on language too. In Black Widow, Johansson's character Natasha Romanoff "confronts a more darker parts of her ledger when a dangerous conspiracy with affiliates to her past surfaces,". But Black Widow, a spy and trained assassin, join forces with Natasha and her long-lost sister Yelena, character played by Florence Pugh, and sets off to destroy the Red Room and Dreykov, whose evil specialty is solely about kidnapping and brainwashing young girls.
Is Black Widow Appropriate For Kids now that it's on Disney?
Common Sense Media recommends the superhero film suitable for kids ages 12 and up and places family at the centre of its narrative, which makes it feel less like an arena.
Black Widow Touches On Human Trafficking
Aside from the violence part that most Marvel movies have. Therefore it is best to either watch the movie with your wards to help guide them and explain better on scenes that might leave their little minds very curious. Depending on children's knowledge of trafficking and young girls being subjected to this environment it could be confusing and annoying but if they are well vested on the subject then they can very much figure these parts out on their own making the most use of the positive messages encompassed within it.
Feminist Messages
Not only does Black Widow star a female superhero, the Marvel flick also has a female director Cate Shortland from Australia who is the director of Black Widow; she actually made history as the first solo female director in the Marvel franchise. Cate Shortland uses the movie as a platform to encourage and motivate other women up of diffeicult situations they maybe faced with.
Black Widow speaks very strongly about female empowerment, themes of sisterhood, and women reclaiming power with strong women featuring in leading roles, the movie is full of positive representation for women who are "strong, clever, intelligent, powerful." says Common Sense Media.
We trust you liked this article, please subscribe to our YouTube Channel for our videos and you can also be a part of our Facebook family.