Mp3 juice app is an app where you can download all your favorite songs and play them offline later. Music makes the world a better place to live in, imagine a world without music, it would be boring, wouldn't it?
The Mp3 juice app is developed by Alisia.dev, with a file size of about 17mb and the service is provided by Jiosavvn. You can download the mp3 juice app on your iPhone or Android device. It does not require any subscription, it's totally free.
Features of Mp3 juice app
Mp3 juice app allows users to download and stream any kind of song from their favorite artiste as it has unlimited music. The app boasts of over 45 million tracks across international and regional music. Which means you can find any song from your favorite artiste. Also it allows you build your own collection of song to listen to at your own time and pace.
These songs can be downloaded into your device for free but you can also stream on the app because there is a music player inside the app. It supports multiple streaming sites like Yandex, Spotify, YouTube music and others too.
While downloading songs, the app also downloads the graphics of the song at the same time of song download. Enables ID3 tagging so every music file is embedded with the album art and audio information. Not many music apps can do this.
You do need to worry about quality as the songs you download are in the required quality(320kbps/160kbps/96kbps) and in the required format mp3 or more. Your songs downloads directly into your phone.
Another beautiful feature is that you can download music lyrics as well, which is very amazing because you'd like to see the lyrics as you are playing the music. You can also do the settings to your preference.
The app has the search feature which allows you to search for your favorite music by song name,album, genre, instrument, popularity. You can listen to it as well as download your favorite songs. You can also listen to audio contents on the app like podcasts.
This app boasts of over 1million users with a star rating of 4.2. You can download from Google play store for Android and Apple store for iPhones.
Mp3 juice app guarantees fast and simple download, even if your internet is slow, the app provides you with fast mp3 downloads every time. You can find every popular song and even the oldies.
Mp3 Juice app has no copyrighted content, all trademarks and copyrights belongs to the owners and are under the terms of fair use and Digital Millennium Copyright Act (DCMA). If you find any copyrighted content you can report for content removal at Mp3 Juice Copyright Report Page.
Aside from the app, there is also Mp3 Juice website which is PC and mobile friendly. is the link to access the website.
The mp3 juice app is one of the best out there as it gives their users all the satisfaction they need when it comes to streaming and downloading songs.
Many people love music, and finding a better app where you can download music easily into your device is a relief. Mp3 juice app offers you that assurance. You don't need to go far to find your favorite songs, even the oldies(old school music) are available on the app.
Just download the app on your app store and have fun!!!
This article was first published on July 15, 2022 5:08 p.m. WAT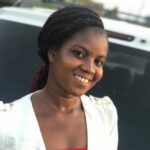 I am an experienced tech and innovation writer. It's been 2 years+ I started writing at Terecle, covering mostly Consumer electronics and Productivity. In my spare time, I enjoy reading and learning the latest happenings around the tech ecosystem.
Was this article helpful?