As discussed earlier in our article, My Teenage Girl is a South Korean reality show competition with the sole aim of gathering a seven girl group with potentials to form a band known as Classy. A joint production between Munhwa Broadcasting Corporation (MBC) and Phunky Studios (a company founded by Han Dong-chul) premiered on November 28, 2021 with its finale on February 27, 2022 . It was broadcasted every Sunday at 9 PM KST for 12 weekly episodes.
Now, access into this competition is not easy at all, over 30,000 applications from different countries were submitted but only 83 were chosen based on their age range. The show was for girls born between 2010 or earlier than that. So competitive right?
There were various casts in the show but most of the prominent ones are: Yoon Kyun-sang as the host of the show. Jeon So-yeon, Kwon Yu-ri, Ock Joo-hyun and Aiki as mentors for each group on the show. Youngji and Lisa as vocal teachers, Ryu Jae-jun and Aiki as dance teachers, Hanhae and Minos as rap teachers.
My Teenage Girl Episode 2
Aired on December 5th, 2021, the show continues with the first mission showcasing performances by 26 contestants. A Grade 3 contestant Ryou Jay-hyun , during the mentor's assessment was mistakenly screened out after there was a malfunction with the voting system which miscounted her votes. However, she was able to move on to the second mission when one of the mentors voted for her.
Asides from that, performances that were not aired were done with the results of each act attached to them. So out of the 26 contestants in this episodes, only 21 succeeded in moving to the next stage and 5 were dumped from the show because of failing in a round in the competition.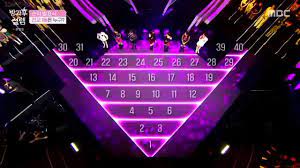 Despite my teenage girl, being a show bringing most of these girls into fame, there has been a lot of negative criticism about the show and some even go to the extent of demanding it to be shut off.
Their reason being that most of these girls are younger and are made to wear provocative wears and dancing dances children of their age should not be dancing. They feel the show is just a form of sexualizing minors as they are mostly around age 13-15.
Interesting? You can also read about my teenage girl episode 3. The show can be watched on the following platforms; Reddit, Netflix, Apple iTunes, etc.
Was this article helpful?