First revealed on 1st June 2021 as a teaser, the show my teenage girl has an aim of gathering a seven member girl team who have potentials through singing, performance, etc. The show is open to females born between 2010 or earlier, as a result of the age range, 30, 000 applications were submitted but at the end only 83 of them were revealed on September 2021 as contestants with their assigned groups through a teaser video.
Synopsis of Episode 7
Aired on January 9th, 2022, the episode begins with an introduction for the fourth mission of this stage titled: "Position Battle" where a group collaborates and battles with each other either on vocal, rap, dance or all-rounder (all three combined). Before this mission, the individual ranking was announced with changes in the top seven.
Grade 4's Myung Hyung-seo and Yoon Chae-won were announced in the top seven for the very first time, with the latter replacing Grade 3's Kim Hyun-hee in first position. As a result of this, it made the third spot vacant and open to a Grade 4 contestant.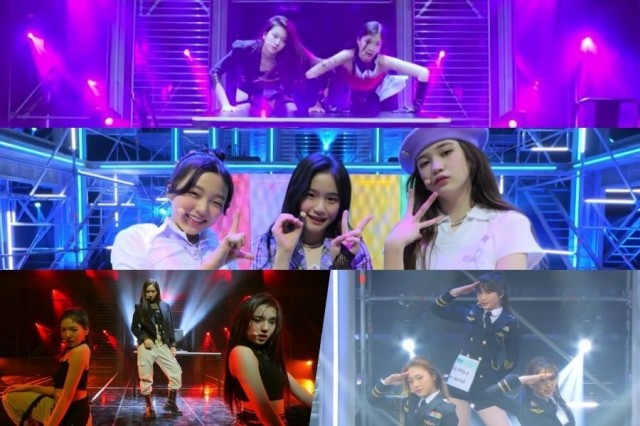 After the announcement, the vocal and the dance teams performed first albeit rehearsals was done before each performance. The remaining contestants were then divided into smaller groups to perform any song that fits their musical capabilities.
Review
Most critics have come out to blatantly bash the show, they see it as not good and entertaining after the editing. They mostly find it confusing because they made a general rule of only 10 contestants in a group but this is not adhered to. In a group we see the number surpasses the agreed limit and even eliminated ones are even coming back so that a group might have up to 16 people in it thereby making the show inconsistent with its rules governing it.
Another problem we find is the age of the contestants, there are trainees even as young as 11 in such a matured show. Let us just say about 3 quarter of the contestants are minors and they are made to wear sexy clothes meant for adults all in the name of debuting for a group. I mean in clear terms that is being a pedophile. Most critics also think that the contestants are not voted in for their hard work and talents but rather for their charm and beauty. Well, what's your take on this?
Read our reviews on My Teenage Girl Episode 2 and My Teenage Girl Episode 3.
Was this article helpful?