Ugh! Have you ever come across a lady in her early fifties and noticed that somehow she still maintained perfectly prominent and lush lips without any trace of fine lines or breaks? Chances, are they have had natural lip fillers at some point and their dermatologist had done a really good job, so good that you can't tell. Hence, giving them just the right amount for them, that it blends right in to their natural look.
The good news is you too can achieve same for your lips in very safe process, but how long they will last will depend on what type of natural lip fillers procedure you choose to opt for. This article will guide your choices, keep reading.
What are Natural Lip Fillers?
Natural Lip Fillers can be described as a cosmetic procedure that accentuates the volume of your lips via the injection of a natural filler into specific areas of your lip.
The types of natural lip fillers available are enormous and vary in application and end results. The safe natural fillers have been approved by FDA and considered great for adding natural-looking volume, some plumpy fullness, and the ability to even out fine lines and lip shape in general.
But, these type of fillers mostly undergo a medical procedure to achieve desired results on patients. Compared to a more subtle and self-treating option, which somehow is currently in practice by some persons using a needle-free device that mimics the result of FDA approved injectable natural lip fillers. Inspite, the disapproval and warnings of these at-home products by the FDA, and other cosmetology experts due to the potential dangers these devices have posed, such as permanent harm to the skin, lips, or even the eyes by these usage of the needle-free devices lip filling.
People still struggle with adhering and as a result place their health in compromising situations with this product widely popularized on social media, and sold on counters.
Types Of Natural Lip Fillers Approved by the FDA
Perlane®
The DIY natural lip filler version
Items You Need
A safe DIY method you can try at home if you want to plump up your lips just temporarily without having to go through any rigorous clinical process involves just a few items you have in your kitchen.
Cinnamon
Sugar
Cayenne Pepper (a pinch)
Virgin Olive oil
How to Apply
Create your natural lip filler or scrub by adding sugar, cinnamon, and a pinch of cayenne pepper, with a blend of a liitle quantity of extra virgin olive oil and rub it directly on your lips.
The cinnamon and cayenne will foster increase the circulation activity on your lips, helping them appear plumper but temporal. The advantage to this home made treatment is that, it is safe and easy to do, without any dangers and complications.
Natural Lip Fillers Procedure (Injectable)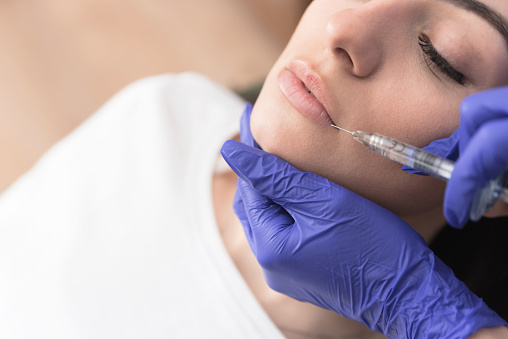 The session willk begin with the application of a topical anesthetic to your lips by your dermatologist. This anesthetic will numb your lips so you won't feel any pain or discomfort while the process is on and will help you relax as much as possible. This will take about 15 to 30 for your lips to feel the effect of the cream.
Next, a thin needle will be used to inject the lip filler into any or all parts of your lips, including the edges of your lips as considered necessary by your dermatologist. At this point, instead of an obvious pain, all you may likely feel is a pinching sensation, and your eyes may water.
Also, as the procedure is on, your dermatologist may find the need to apply an ice pack to your lips throughout the procedure to minimize the occurrence of swells and bruises.
This procedure may last about 30 minutes or as long as two hours depending on what your dermatologist seeks to achieve.
Lip Fillers and Dermal Fillers Differences
Lip fillers are one of the most popular types of dermal filler. Dermal fillers are carefully and expertly injected into several points of the lips, then gently massaged in to provide smooth plumpness or a dramatic boost Lip fillers are also safe, and extremely effective to provide a full, supple appearance.
Ideal Candidates For Natural Lip Fillers
Candidates for natural lip fillers should:
Be in good physical and mental health.
Have realistic expectations.
Not have an active oral infection, including canker sores or cold sores.
Many people who get lip fillers want to increase the size of their lips. You might want to enlarge the size of your lips for many reasons, including
Be patients who are experiencing a lack of plumpness to their lips, maybe as a result of genetics, smoking etc.
How Often Will I Need Natural Lips Fillers?
Depending on the results you are looking for. But, for more natural results, you will need a once-yearly appointment is enough. Though to achieve fullness, you will initially need to adhere to a treatment plan which may likely take three appointments in 6 months.
How Long Do Natural Lip Fillers Last?
Lip fillers typically last about 12 to 18 months. Though, it varies with individuals metabolic rate. Younger people tend to burn calories faster, so lip fillers don't last as long.
Aftercare Of A Natural Lip Filler procedure?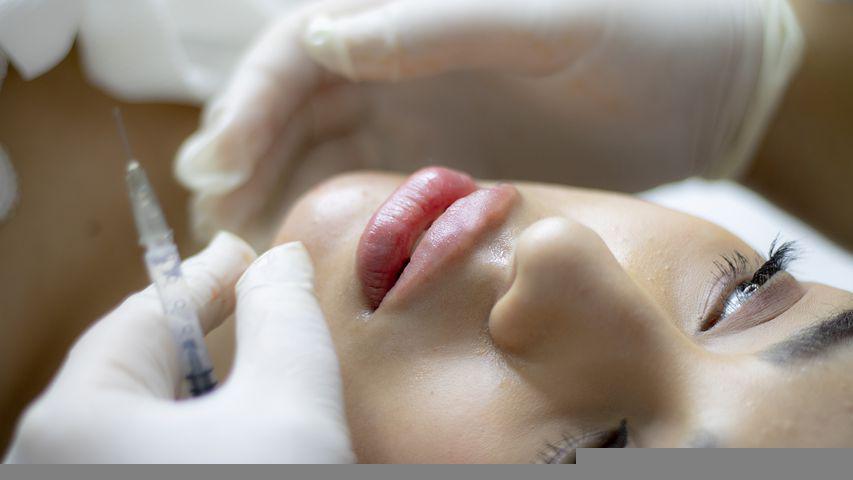 First, your lips may be gently massaged by your dermatologist so that they absorb the filler evenly. Icing your lips may continue to help with the swelling, and you will be monitored for about 15 minutes to ensure you don't experience any side effects, including dizziness, nausea or any abnormal bleeding.
Most likely you will have subsequent follow-up appointments with your healthcare provider after about a fortnight to keep your lips monitored and determine if they have healed.
Drink lots of water.
You will have to stay off lipstick, balms etc. on your lips for at least 24 to 48 hours.
Refrain from touching or puckering your lips, kissing and sipping from a straw should be avoided, when brushing your teeth be careful to rub the brush bristles on your lip.
Avoid exercising for at least 24 hours.
Natural Lip Fillers Advantages
They're safe, and the lip filler procedure is also safe — there's a low risk of complications or side effects.
They can boost your self-esteem.
They're reversible. This means that your dermatologist can inject an enzyme (hyaluronidase) to dissolve your natural lip filler, if you want.
Side Effects of Lip Filler Procedure
Swelling
Inflamed
Bruised
Sensitive
Cold sore reactivation.
Discoloration or tenderness.
Infection from hygiene etc.
Tissue death if lip filler is injected into or around an artery.
Inequality of lip sizes
May permanently stretch
The lip filler may harden
The lip filler may bleed into other areas of your face, usually toward the nose (migration).
Was this article helpful?