Have you heard of neck botox? Or perhaps you have come across a few persons around your job or family tree and you wonder how they keep it young and standing elegantly? Yes, their necks. It might interest you to know that just like a few aging people worry about their facial appearances – wrinkles, acne etc and seeks for a remedy. The neck lines too might equally need the same touch, as it is all part of the aging process and since we humans today especially due to the presence of tech we tend to overuse our necks for all kinds of purposes it may make our necks feel saggy, and develop horizontal neck wrinkles, prominent vertical bands etc.
These unattractive physical appearances may not sit very well for some persons and would require a botox neck solution. This article seeks to provide adequate information on what a neck botox is, who needs it and how safe it is.
What is a Neck Botox or Botox Neck?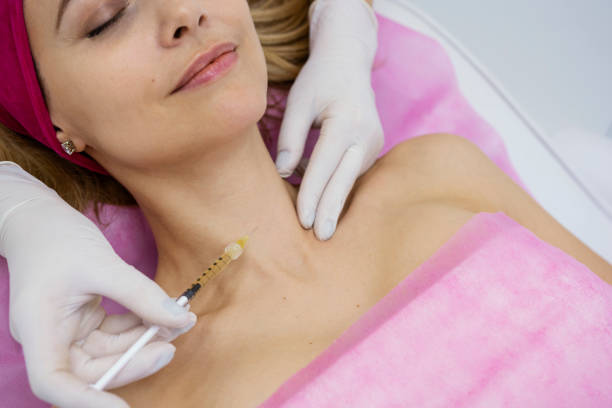 A neck botox could be simply reffered to as a non-surgical treatment that focuses on the neck, using a Botox injector with small amounts of Botox, to relax the neck muscles and most usually carried out at beauty spas. It is also otherwise called Botox neck lift or Nefertiti neck lift.
Note: A neck botox procedure is still currently unapproved by the U. S FDA (Food and Drug Association).
What Does a Neck Botox Procedure Look Like?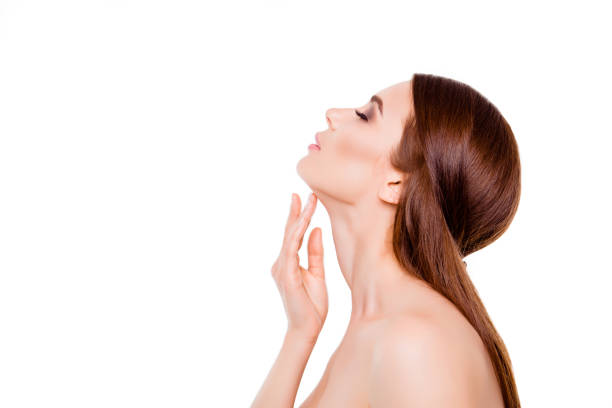 The first step in the neck Botox procedure is a consultation with your medical provider to know if you are a good fit for a neck botox.
On the day of the procedure, a V-neck shirt is advised to be worn or any free neck top.
This process involves proper neck cleansing and location markings of where the small amount of Botox will be injected.
Duration for the procedure should lasts up to about ten minutes and usually painless.
Benefits of Neck Botox
Neck botox can Tighten, smoothen and rejuvenate the neck skin.
Reduced appearance of neck bands
Neck botox have the ability to lift jawlines
Reduces horizontal fine lines and wrinkles
Leaves the neck skin looking youthful
Durability of the procedure last about three to six months.
Who Is an Ideal Candidate for Neck Botox?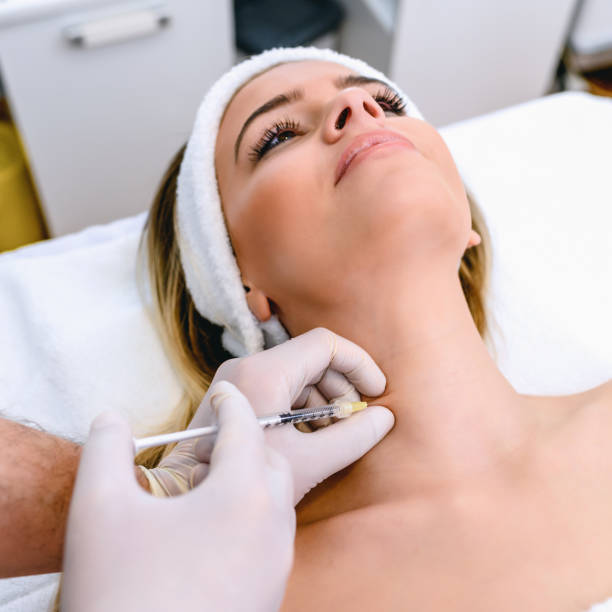 If the prominent vertical bands, loose skin, and horizontal wrinkles on your neck are impairing your quality of life, or you don't want to undergo surgery for any reason. Then, you are a good candidate for neck Botox.
Neck Botox is NOT ideal
Pregnant and lactating women
People with sensitivity to human albumin and some other sensitive skin should talk to a professional medical doctor
People with a background of neuromuscular disorders
Side Effects Of Neck Botox
Bruises
Swellings
Mild discomfort and aches etc
If symptoms or more severe side effects occur, see a doctor immediately for medications.
How Much Does Neck Botox Cost?
Neck Botox costs about $12 per unit at some spas, it may vary and you will be intimated during your consultation.
Conclusion
Neck Botox works for any one with a neck, it isn't gender specific and by choosing a simple nonsurgical treatment like Botox, whether for the face or neck, you can be sure your best youthful appearance will be smiling right back at you even for a while.
Was this article helpful?