Apple iOS
New iOS 15 Features for iPhone 13 and 13 Pro Max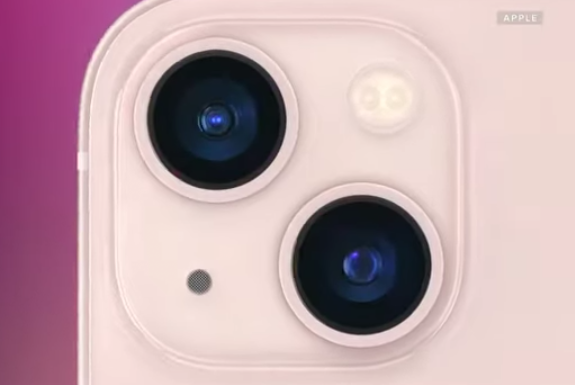 Screenshot: Apple/YouTube
It is quite amazing how Apple has been up and doing in the dynamics to their gadgets and still maintains first place as long as gadgets are concerned. We are yet to see a new tech company that is willing and ready to beat them at their game.
In the light of that, Apple had earlier this week released the very latest from their already best selling brands, iPhone 13, iPhone mini and iPhone 13 pro max. This is why this article is put together to help you see what benefits the latest versions come with.
On Monday, Sept. 20 Apple's latest update, iOS 15 is set to be released but on the new iPhone 13, 13 mini, 13 Pro, or 13 Pro Max, it comes standard.
Here's the features to expect:
1. Android and Windows users can now FaceTime
This means that an Apple user needs to create a link for their FaceTime call then share same link with any Android or window users to participate in that call, through a compatible web browser.
2. Save photos from Messages
Shared with You provides you with the easy ability to save photos from Messages, their finest point. Share with You, provides you with a simpler way to save and find photos that were long taken as they automatically appear in your Photos app alongside your other photos, as well as in the Share with You section. When sent to you, they also come with a download button right in Messages.
3. Shared with You
Shared with You is Apple's way to group together all the stuff that people send you through Messages. Whenever you are messages, a web link, photo or a podcast, you'll find those suggestions in the Shared with You section in the corresponding app.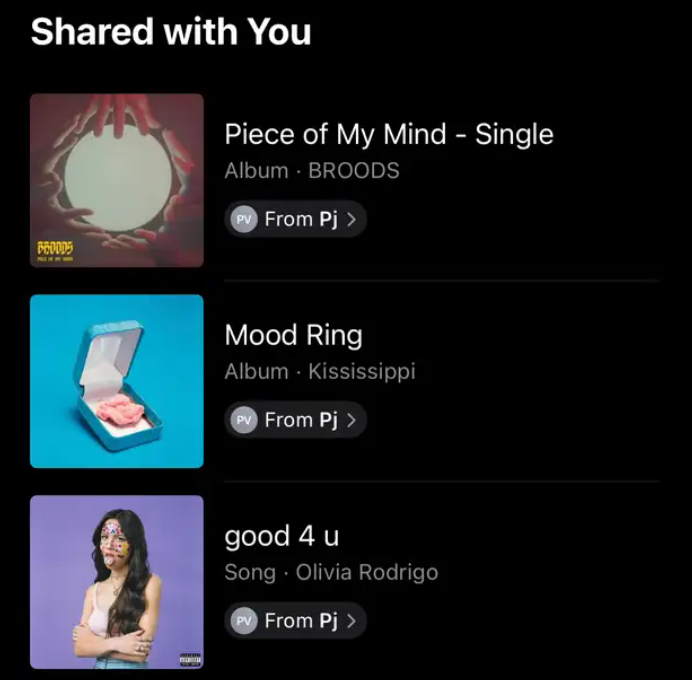 4. Memoji updated
Memoji are iPhones emojis an it comes even better on aniOS 15. It enables you to customize your avatar with about 40 different outfit choices, two different eye colors, new glasses, nine new stickers, multicolored headwear, oxygen tubes, a soft helmet and more. Your iPhone just got ten times more interesting.
5. Translate (almost) any text on your iPhone
Reading an article in another language? Just highlight the text and choose the "Translate" option from the pop-up menu. Also You can set up offline translation if you do not want your translation data going through Apple's servers. This is a feature that puts you in control and allows you enjoy your reading more. Though, it is limited and doesn't work in games with non-selectable text, and photos.
6. Separation alerts remind you not to leave your things behind
Are you usually in a hurry to make some place and at such happen to leave behind some very important details, we know how annoying that could be. This is why you need this and if comes in quite handy too. Separation alerts particularly work with the Find My app to keep tabs on your proximity to Find My-enabled devices. If you stray too far from these items, you get an alert from another device; hopefully, quick enough to make it back in time to get them.
7. Weather and Memories in Photos get an overhaul
Memories from photos are quite fun and there's no better way they would have come, keeping us refreshed and alive as we travel back in time just by viewing them. With iOS 15, Apple adds a bunch of new features to make Memories even interesting. Songs you love from Apple Music or suggestions can accompany your images; you are allowed to audition different songs and pace them with Memory mixes; there are 12 new Memory looks, and an interactive interface; a new browse view makes it easier to edit Memories; and "Watch next" lets you know which Memories would be great to check out after the current one ends.
Even better you can tell Photos to stop including people in your Memories, to avoiding any painful or awkward Memories from past pictures that finds it way to the surface and may ruin good times.
Between, Apple finally proves why they had shut down Dark Sky through buying it. The new Weather app comes with a huge improvement, and with very impressive animations, full-screen weather maps, next-hour precipitation alerts, and lots more.
8. Tagging and Smart Lists in Notes and Reminders
With each iteration of iOS, Apple makes steady improvements to the Reminders and Notes app. This year, we get another big upgrade: You can now add tags to your reminders and notes to help keep similar entries organized together. It doesn't end there, either; you can use the Smart List feature to intelligently group these tagged items together automatically.
9. Customize Safari's Start Page
Whether or not you like the overall Safari redesign, you might like the fun that comes with a customizable Start Page. This year, Apple is letting you take charge by choosing a custom background for the Start Page, as well as the categories that appear there, like Favorites, Frequently Visited, Shared with You, Privacy Report, Siri Suggestions, Reading List, and iCloud Tabs.
10. iCloud Private Relay
iCloud Private Relay is a major iOS 15 feature. It essentially secures that no one but you—not Apple nor your internet provider—gets your full data when accessing a website. Now, it's not a VPN (said just like Arnold), as it doesn't reroute your traffic. You won't be able to use this feature to watch Netflix in other countries, for example. But it's a fantastic privacy control while you browse the internet on your iPhone.
11. Unique text sizes per app
While you've been able to change iOS' main text size in the past, as well as certain apps' text sizes using the in-app settings, iOS 15 allows you to quickly change the text size on a per-app basis via Control Center. It's a great way to customize your viewing experience throughout your entire iPhone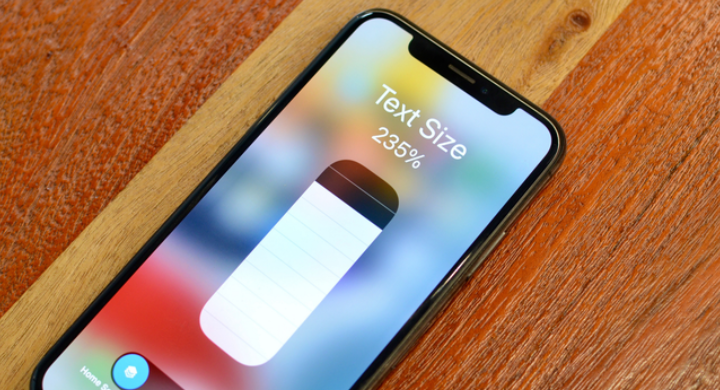 12. iCloud+ gives you burner email accounts
You don't need to be into shady stuff to want a burner email account. Big tech are the ones into shady stuff, and it's helpful to have something to fight back against their invasion of privacy. Apple's iCloud+ service (any paid iCloud account) with iOS 15 lets you create scrambled email accounts that reroute back to your real account. You can delete that burner email account at any time, so the control is entirely in your hands
13. Siri lets you share anything right to iMessage
If you're viewing a photo you want to share with a friend, or you're reading an article you know your family member would love, don't bother with your iPhone share function. If you're running iOS 15, you can just use Siri to share those items via iMessage.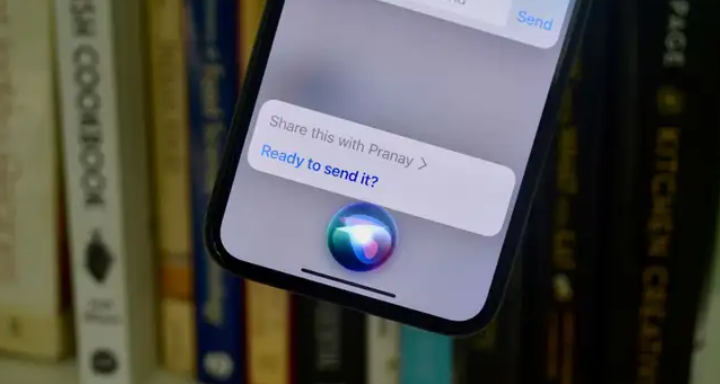 14. Passwords authenticates
Passwords—otherwise known as iCloud Keychain—is a great way to manage your many saved passwords across your connected iCloud devices. With iOS 15, you can now set up verification codes direction in Passwords. That means you don't need to download a third-party app if an app or website requires two-factor authentication. Rather, just set up a code through that app or site's entry in Passwords.
Your Apple ID password isn't one you want to forget. It's the key to your whole Apple ecosystem. And while there have been ways in the past to get back into your account with a forgotten password, they haven't been fun or easy.
Enter Account Recovery Contacts. This new feature in iOS 15 allows you designate one or multiple contacts to be the "key" to your account, should you lose access. They don't have access to any of your data, but they can simply send you a code should you request it, and that code can help you get back into your account.
15. New Apple widgets
There are now six new Apple widgets, including Find My, Contacts, Game Center, App Store, Sleep, and Mail. Apple has also changed up some widget functions: You can now reorder Smart Stacks, there's a new default widgets layout, and there are now intelligent widgets suggestions in Smart Stacks.
16. Translate lets you have more natural conversations
When using the Translate app, you can now choose to have the app in split-view, which shows you your half of the conversation and your partner their half. That way, you can talk while facing each other, and still understand what the other person is saying.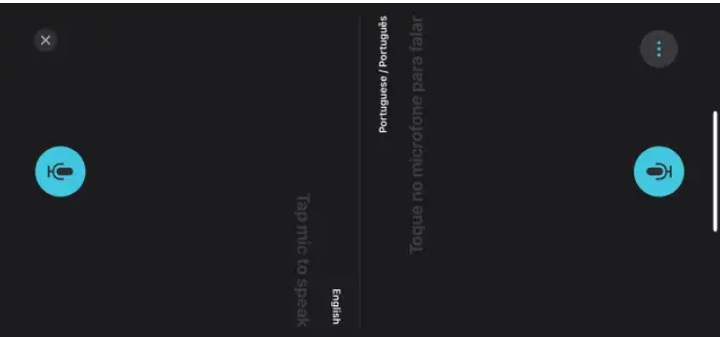 17. Add multiple digital keys to Wallet
Your Wallet is now your central hub for the digital keys in your life. Store keys to your home, hotel, office, or car, and use them from the same app you use for Apple Pay and passes.
Apple Maps utilized than ever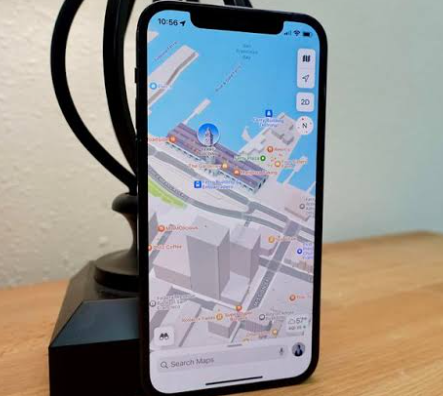 If you're a Google Maps stan, you might not think to open Apple Maps in iOS 15. But you should. The app has many changes this year, including an emphasis on fun and engaging 3D designs. You'll find AR walking directions that show you where to go in "real space." And, for anyone living or working in a city, it gives you updated transit information, including when your stop is coming up.
18. Temporary iCloud storage when moving devices
Apple's 5 GB of free iCloud storage has long been too little. But you don't need to pay for iCloud if you're just looking to transfer a backup from an old iPhone to a new one. Apple will temporarily give you unlimited storage to backup an old iPhone, then offer you three weeks to move that backup to a new device.
If you choose that option, Apple will allow you to install iOS 14 security updates instead. That way, you can keep your iPhone on the version of iOS you prefer without having to sacrifice your security to do so.
We trust you liked this article, please subscribe to our YouTube Channel for our videos and you can also be a part of our Facebook family.