The Nikon One Touch is said to have been released some time in 1997 to little fanfare, and can be seen as just another drop in the point-and-shoots cameras from the '90s. This particular Nikon One Touch is said to be the third generation of Nikon.
The Nikon One Touch Camera also known as L35AF camera is a fully automotive, point and shoot camera. The Nikon One Touch camera is reputable for delivering excellent pictures, as it is a great travel and landscape camera . It is made up of an excellent lens with an autofocus system. It is also very light, relatively small, hardy, and easy to use even in low light conditions. This article reviews the features and specs of the Nikon One Touch Camera.
Nikon One Touch Specifications
| | |
| --- | --- |
| Brand | Nikon |
| Film Format Type | 35mm |
| Weight | 272 Grams |
| Model Name | Nikon One Touch |
| Film Color | Color |
| Exposure Control Type | Automatic |
| Lens | Nikon 35mm f/2.8 Coated 4-elements |
| Focus | Auto Focus 1.5 ft to Infinity |
| Shutter | Electronic Leaf |
| Speeds | 1/11 – 1/500 seconds, stepless (1/11 is not a typo, its straight from the manual) |
| Exposure Meter | Dual Silicon Photo Diode (one for AE, the other for auto backlight compensation) |
| Battery | Lithium 223 6v battery pack |
| Flash | Built-in "Smart" Flash with manual flash override |
Nikon One Touch Features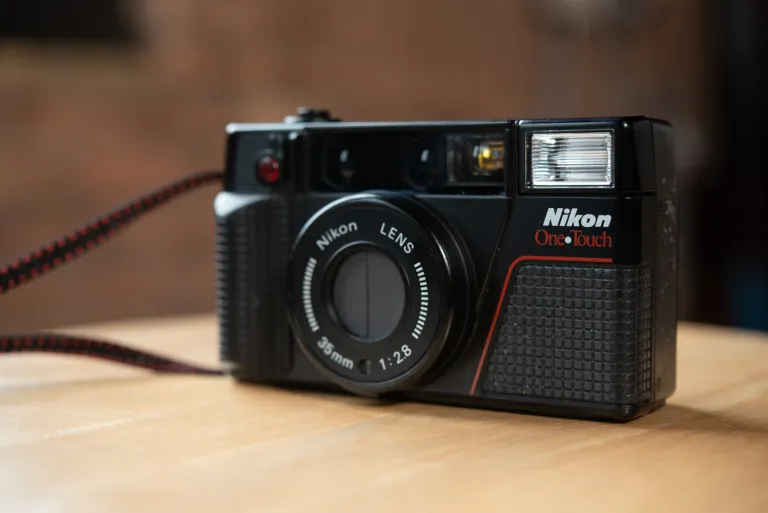 The camera has just a simple design, with not too many moving parts. At the bottom is the on and off switch which also protects the lens when the corner is off, and also locks the Shutter when it is not in use so the frame is not exposed.
Nikon One Touch's Lens
The lens is the headliner of the Nikon One Touch show. Equipped with a max aperture of f2.8 and a focal length of 35mm, using a 35mm film which is standard. when it comes to sharpness and low-light ability, this camera takes the front seat. Even though it is not quite SLR lens level, the results will "wow" you.
The lens lacks zoom capabilities, and the 35mm focal length is not optimized for portraits;but the focal length is great for travel and landscapes,because it doesn't have the distortion of wider angles, yet allows you to see more than a longer 50mm solution. The 35mm focal length is much better than the 28mm length.
The lens has an autofocus system built into it which is the best part of the camera for me. The autofocus system allows the camera to get far better results than cheaper fixed-focus systems on some cameras. The autofocus gives an accurate image result if you work in a clean environment , try to eliminate obstructions while using the autofocus system. The system is pretty solid for large subjects, and you can see what the camera is doing via a lever indicator in the viewfinder. However ensure the lever aligns according to how far your subject is. It's a good thing too, because there's no manual focus on this camera.
There are no controls in this camera, except the shutter. The name 'One Touch' is not a joke as there are almost zero controls. It is called point and shoot for a reason, the intention is to point the camera at the subject, press the shutter button, and be done with it. There is no need to panic over lack of controls as the camera delivers a good job on its own.
The only controls on the Nikon One Touch camera is the lever to open the lens cover, the shutter, a lever that enables you open the back, and the ability to press the flash back down when it pops up, also  a timed-release button for self portraits. There's no exposure compensation, no dials, no exposure modes, no way to set film ISO level, no indicators, on this camera, just point and shoot.
The viewfinder is found at the back of the camera, next to a flash ready light, it is there to give you an indication of where the camera is focusing and not much else. Since the camera turns on almost instantly, just pull Nikon One Touch out and get your shot quickly.
The shutter locks when the flash is not ready to fire, this is to prevent you from underexposing the image that needs the flash. The main flashlight resides on the left side of the camera, it pops up automatically when the camera detects that the environment is dark. You can also override the flash by holding down the shutter halfway and just pressing the flash down. It's good that the flash only pops up when it detects a dark environment. The fast 2.8 lens also allows the camera to shoot in much darker environments without it,  than slower zooms and fixed-focus pocket cameras.
To turn on the Nikon One Touch, slide a lever beneath the lens to open the front cover. The built-in lens cover is better as it is far less likely to get lost or fall off accidentally inside a bag than the traditional lens cap. The lever always stays in place, so don't worry about the camera accidentally turning itself on while being in between your luggage.
Nikon One Touch's Battery and Power
Nikon One Touch camera is powered by simple, and  easy-to-find AA batteries.  environmentally conscious people can go for rechargeable lithium AA batteries, a great solution to power cameras like this. However, do not store alkaline batteries in the Nikon One Touch long-term to avoid damages. If it is a  second hand camera, check the battery compartment to ensure a battery hasn't exploded and filled it with acid.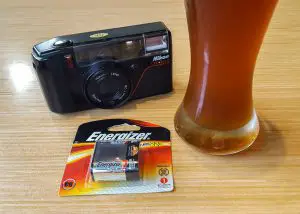 Alkaline batteries are dangerous and it is not advisable to leave them in any electronics you're going to leave idle for over a year. Instead use lithium batteries as needed; it's great for both your electronics and the environment.
However be assured that it will take a long time before you will run down the battery on the camera,  only the flash consumes much energy in this camera 
Nikon One Touch's Image Quality
One impressive thing about this camera is that it delivers better image results even in challenging conditions. Even if you are shooting straight into sunlight or images with extreme contrast between dark and light areas, the results are perfect.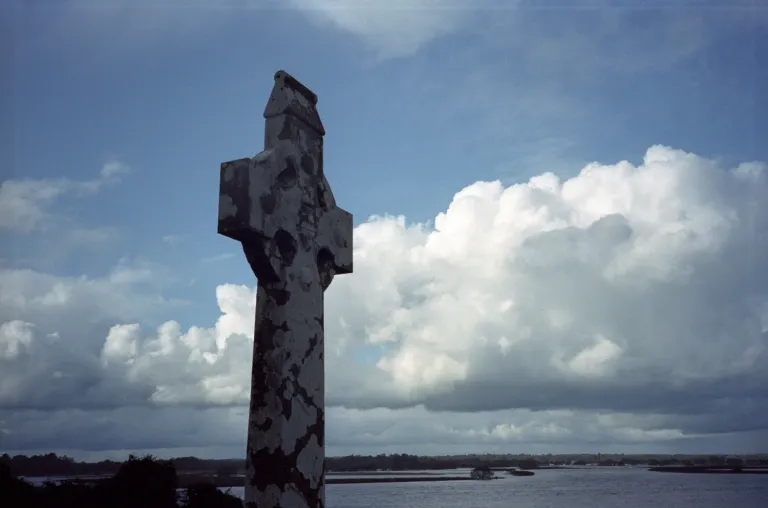 This is one example of a travel image.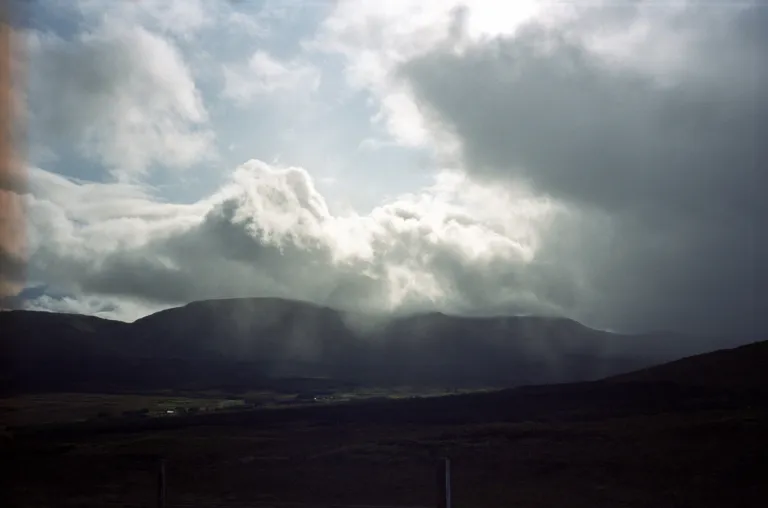 An image shot as landscape using Nikon One Touch Camera.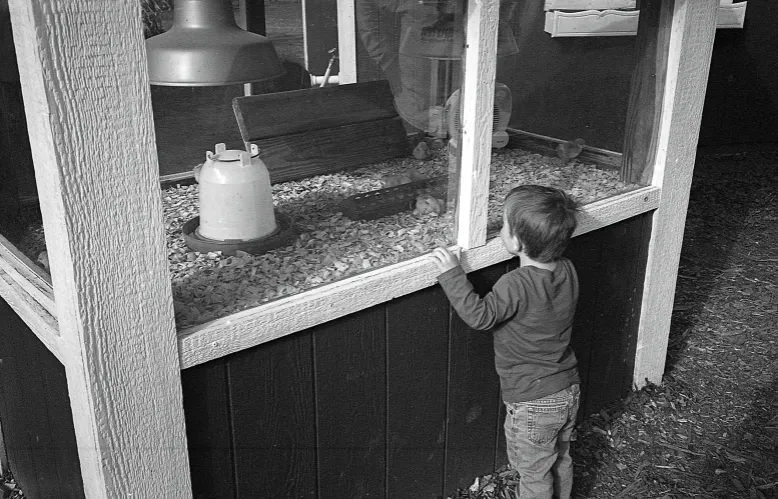 Sharpness in this camera is mixed. When everything is in focus, it is on point, but the shallow depth of field and the basic AF system can be fooled. For landscapes, it is perfect. But we notice that Nikon One Touch struggles with getting people and small subjects in focus.
There's a little window that lets you see what film is loaded, but there's no way to set a manual ISO. The camera automatically detects the DX coding on the lens cartridge.
One might not like this camera because of its anonymity, it lacks the capabilities, the looks, or the clout of a luxury point-and-shoot camera, and is practically indistinguishable from its consumer-focused competition. It's not some sleeper camera that will stand against a Contax T-series camera; It's just another little point-and-shoot that happens to make nice-enough images.
However its anonymity is its identity, it's a simple camera with its own identity, just touch a button, you get a picture.
The lack of control afforded by a point-and-shoot allows the shooter to just take casual, fun filled photos without any thought towards high art. But in the right hands, it certainly can make stellar and creative photos..
Conclusion
The Nikon One Touch is one  lightweight 35mm film travel companion; very easy to throw in a backpack and carry everywhere. It could be fitted into a large coat pocket or purse, or hooked over a shoulder using the built-in strap. You do not need to stress yourself, just point and shoot.  The best camera, they say, is the one with you, so if you want a companion that will take pictures with less stress, the Nikon One Touch is highly recommended. It comes at an affordable price, check it out on Amazon or Ebay.
Was this article helpful?