TV Show
"Only Murders in the Building" Hulu's 10-episode murder mystery starring Selena Gomez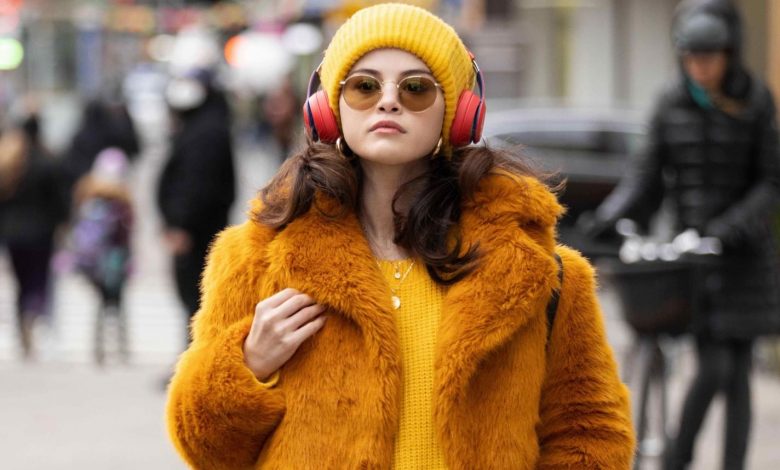 Decades will pass before people know whether this pandemic produced a masterpiece on par with William Shakespeare's finest. It's not as if life was terrible for the pop star before the pandemic. But when sheltering in place made TV more central to our lives, Gomez was among the first to harness the mood and her celebrity into an approachable cooking series and one can say Selena Gomez have made good use of this pandemic.
That was merely an amuse bouche gleaning entertainment from her marginal cooking skills. Hulu's 10-episode murder mystery "Only Murders in the Building" capitalizes on her strength and dramatic versatility, placing her on equal billing with comedy legends. Few newcomers could easily insinuate themselves into such a classic partnership, let alone match their combined energy signature. And yet where other actors might have come off as a smaller third wheel next to Martin's bursts of lunacy and Short's controlled absurdity, Gomez is the stabilizing force that makes this unlikely crime-solving trio work.
Oliver, a Broadway producer whose career is largely behind him, is the opposite – a chatty, peacocking diva who assures anyone who will listen his next hee-yooge smash is just around the corner. The closest thing he had to a hit was a disastrous adaptation of "Splash: The Musical," so a career revival probably isn't in the cards. When he runs into Charles in the elevator the two signal a mild loathing for each other. Mabel ignores both.
Then a fire alarm empties the building and brings them together over the campfire of their common obsession: a popular true crime podcast. That alone wouldn't be enough to cement a friendship from thin air, of course. Only a neighbor's strange death achieves that. The cops expediently rule it a suicide, but none of them buys that. So the three of them embark upon their own investigation, chronicling their findings in their own true crime audio series.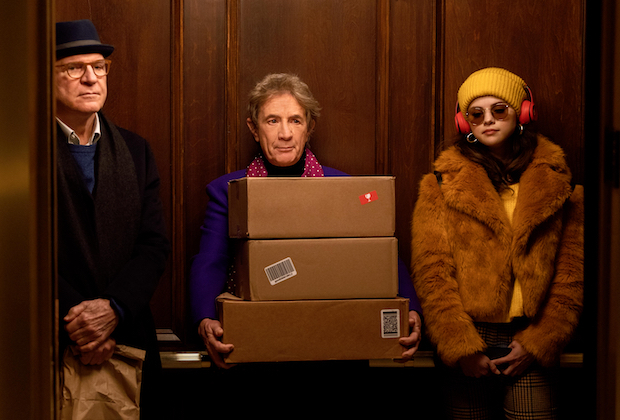 Martin co-created "Only Murders in the Building" with "Grace and Frankie" producer John Hoffman, a provenance that explains some of the stylistic curios incorporated into the story. The performer has a way of taking elements that would seem simply weird on their own and combining them with other set pieces to lend an emotional sparkle to what would otherwise be very ordinary moments.
But when Charles becomes smitten with Jan (Amy Ryan), a bassoonist who lives in the building, his instrument makes sense. The concertina's otherworldly keening pairs magnificently with the bassoon's loamy baritone register. Constructing their inevitable courtship around such a duet feels like a very New York moment – absolutely romantic and melancholy all at once. Within the enclosed universe of a majestic building struggling against the years of dust baked into its patina, such interludes feel natural.
Besides, "Only Murders in the Building" works because it embraces such entrancing details, but even more so because its creators recognize what grants any piece of art the potential to become classic: it's in the marriage of old and new. People who love Martin and Short are already attuned to what the writers are giving us here, but Gomez, a performer steadily transitioning into the next stage of her acting career, may not be as much of a known quantity.
This cuts the other way too, of course. (One of the funnier details in the show is also its most telling, which is when we see Mabel has designated Martin's character in her phone as "Charles (old)".) Such is the nature of chasm between Boomers and Millennials; one generation doesn't quite comprehend the other's habit, but when they find common cause the results can be formidable. In the course of realizing this, the writers deftly capitalize on the comedy inherent to these misunderstandings. Mabel has to counsel Oliver and Charles that they don't need to sign their texts, which they resent having to send instead of just calling her up."
Any show can string together a decent whodunnit, but examining loneliness as a universal mystery is the more captivating concept enriching the three-part harmony wrought by Gomez, Martin and Short's combined performances. Mabel's sardonic, above-it-all rejoinders help her deflect inquiries about who she really is. Behind that protective curtain of sarcasm is a young woman feeling alone and exposed in the big city, fueling her true-crime obsession.
Charles, who wears his old TV role like shield, is similarly inclined to scripting his way around emotionally difficult corners. Oliver's theatrical cheer and strange addiction to hummus and other dips conceals money problems and a disconnect with his family.
Melting these barriers fills "Only Murders in the Building" with sweet core augmented by the writers' loving attention to the personal quirks defining the most tangential characters. This includes the show's array of cameos and famous guest cast: joining Sting (who is truly a comic delight) are the likes of Nathan Lane and Tina Fey, along with Da'Vine Joy Randolph as New York Police Department detective worn out by all the amateur sleuth "numb-nuts" making her job more difficult.
We trust you liked this article, please subscribe to our YouTube Channel for our videos and you can also be a part of our Facebook family.