You love children and you are willing to work with them? Being a paraprofessional is one way of being close to them. This article will let you in on all there is to know about paraprofessional job description.
Table of Contents
Who is a Paraprofessional?
Otherwise known as a teacher's aide, they are education personnel that assist teachers with classroom management and formation but do not have a teacher's license. They ensure that a learning environment for the children is conducive and positive while attending to the emotional, physical, academic and personal needs of the children. They are mostly seen as a nurturing guide for the students who provide good assistance during teaching. They mostly work with special needs children through things such speech therapy or academic counseling.
Some of their tasks include helping students through behavior management during class, setting up classroom materials for class and keeping records of student's grades. They work to enrich students experience and relationships in class. They help teachers oversee students with their assignments, help take the day's attendance. The teacher might be teaching to the students collectively, the paraprofessional walks around the classroom helping out students individually, checking where their level of understanding stops and further explain concepts to students who are having difficulty in understanding it.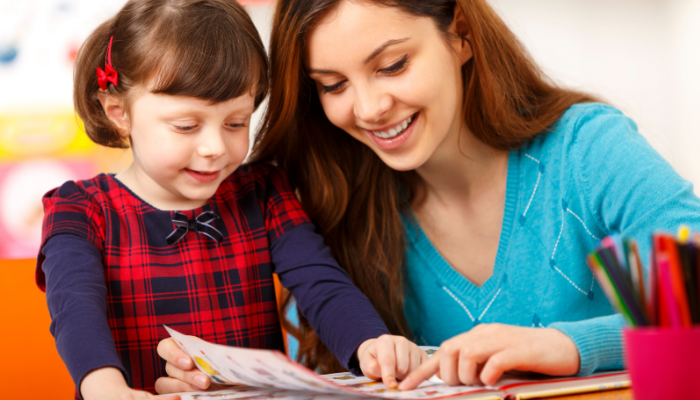 Paraprofessionals also prepare reports about student's progress in class individually while mapping out a plan with the teacher on how to achieve academic and social prowess among the students. They endeavor to maintain a relationship with the students which help them stay and feel motivated in the classroom and about their achievements. They are also people who make sure that a student's progress in academics and their educational need are communicated with the teacher and their parents and also make recommendations on solutions to these needs in the classroom and at home.
11 Paraprofessional Job Descriptions
Paraprofessionals co-teach lessons such as small groups or individual discussions or explanations and reviewing class lessons through the supervision and guidance of the teacher.
Supervision of students in and out of the classroom.
Engagement in lesson plans, communication with the school officials and parents concerning a student, organization of classroom and teaching materials, etc.
Monitoring the class room when a lesson is going on and minimizing as much as possible if not completely, any form of distraction or disruption when a lesson is ongoing.
Keeping track of student's progress and preparing the reports for the parents. They assist teachers in counseling parents on their child's development academically, emotionally or physically.
Providing support for teachers and students during extra-curricular activities and other school functions.
Paraprofessionals also perform clerical duties like typing, photocopying, keeping records of student attendance, filing, grading tests and homework, and the upkeep of educational materials, supplies and equipment.
Paying attention to either the physical, academic, emotional or personal needs of the students.
They ensure that classroom safety guidelines have been met and that the environment for learning is safe, positive and healthy.
They ensure that the students are protected and not in the face of danger.
Paraprofessionals make use of various techniques that engages the students which encourages and enhance learning in a safe space.
Paraprofessional Skills and Requirements
There are certain skills and requirements that a paraprofessional must have because he or her is dealing with children and these are:
He or she must have experience from working with children especially children with special needs.
They must have great communication, management, organizational, interpersonal and professional skills.
A bachelor's degree in child development is of added advantage.
Must have a paraprofessional associate's degree.
A paraprofessional must at all times exhibit patience, empathy, flexibility, caring attitude, love, kindness, passion, dedication, commitment, and compassion towards and when dealing with children.
Must be well-versed with first aid and CPR and should have certification to show for it.
Must also be familiar and experienced with educational software and applications.
Must have no criminal background and should succumb to criminal background checks and must pass it.
The ability to stand, squat and move around for longer periods.
High school diploma or GED is required.
He or she should have knowledge of classroom subjects and be able to work around children.
Should have great attention span and team spirit.
Must have great written and oral communication skill.
Must show enthusiasm and passion about children and teaching.
Is There any Difference between a Teacher, a Student Teacher, and a Paraprofessional?
Yes, there are differences between these three. While they all work in a classroom setting, the teacher is already a qualified person licensed to teach and impact knowledge onto students. The student teacher though not licensed yet, is training to become a full-time teacher but for the meantime provides teaching assistance to the students and sometimes, even shadowing the teacher when they are unavailable. The paraprofessionals however, do not lead lessons and if they do, they are always supervised by the teacher.
Who Does a Paraprofessional Work With?
Paraprofessionals work with educators, administrators, teachers, service providers, etc. They are also commonly known as paraeducators, special education paraprofessionals, instructional assistants, ed tech, or teaching assistants. Informally they are known as "para" or "parapro"
Paraprofessional Average Salary Expectations
In the United States, as of February, 2023, a paraprofessional's salary was $30,908. However, it could range from $26,570 to $36,687 depending on the factors such as location, experience level, educational qualification, certification, skills, etc. A paraprofessional earns an average of $13.58 hourly.
Advantages and Disadvantages of Being a Paraprofessional
Being a paraprofessional provides an on the job training which can help the experience level of the person.
They enjoy different benefits from where they are working.
They also enjoy the excellent pay that comes with it and a variety of career paths to choose from.
They have the opportunity to make a difference in the lives of these children who look up to him or her as a role model.
Asides from all the benefits, this line of work comes with a lot of pressure and stress.
They face long working hours and almost no form of appreciation.
They keep repeating the same monotonous routine of work which gets boring.
The work load is much.
It is a very competitive field of career as everyone wants to be a paraprofessional.
Was this article helpful?