Peacemaker is a 2022 HBO Max action, super hero, comedy movie, that consist of sexual gratifying scenes, violence, irreverent and hilarious on-screen display. Though clearly rated TV-MA which directly means it's ideally for Mature Audience Only, that is whoever is watching unsupervised must be 18 and above.
Though, when it comes to movies, kids especially teens may be drawn to the motion picture without (you their parents or guardians) authorization. Since, not every movie showing on our screens these days is exactly ideal for our teens entertainment, for a ton of reasons. It is wise to be cautious and shield them from toxic or rather unhealthy contents as much as possible can.
Peacemaker Parents Guide Review
The Movie Plot
With an affiliation and continuation from where the Suicide Squad (2021) left off, Peacemaker, who's lead role is shouldered by (John Cena) who is finally back home, through an escape from prison, after recovering from his encounter with Bloodsport.
But, he discovers that his freedom comes at a price, he needs to become a mercenary for Project Butterfly in which he is hired to kill entities with powers, all in turn to stay out of jail from a certain Mr. Murn (Chukwudi Iwuji). Other members of the crew include Harcourt (Jennifer Holland) and John Economos (Steve Agee).
Peacemaker, has a somewhere complicated relationship with his father, who calls his son a "simp" and mocks him whenever there is a chance yet somehow makes him his hero gear.
Peacemaker TV Details
Premiere date:  13th January, 2022
Network: HBO Max
Main Cast: John Cena and Danielle Brooks
TV rating: TV-MA
Genre: Action
Topics: Superheroes
Language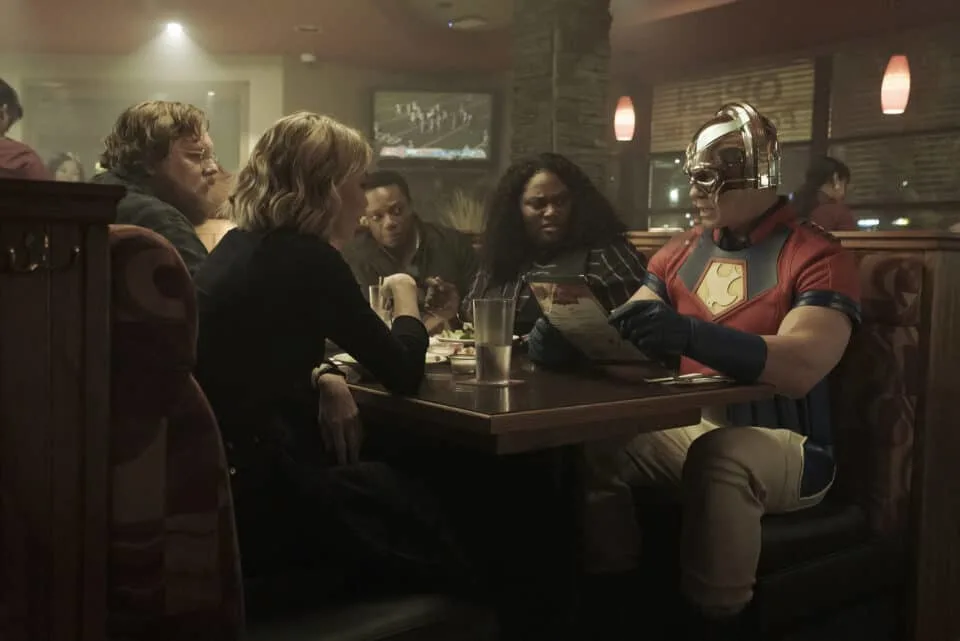 Language used by the characters in the movie peacemaker is highly wild and unsuitable for kids, there is a frequent use of fuk, a*, b–th, s–t," "c–t," "d–k, sh-t, f–king, p-ssy, d-mn, g-ddamn, and other word you may find disturbing for kids.
Besides the frequency of these words, are also some references to sexual ventures like masturbation, orgies, cumming, oral, anal sex, and pornography.
Sex and Nudity Content
There is also scenes of nudity on display, vivid captures of bare breasts and behinds, there is a vaginal photo, also there is a scene where a man thrusts behind a naked woman in some sex position, which portrays full nudity.
Drug and Alcohol
Peacemaker have drinking, clubbing and drug use. Characters in secondary roles have had to drink a lot of alcohol and make stride comments that are both racial and discriminatory against the LGBTQ community.
Violence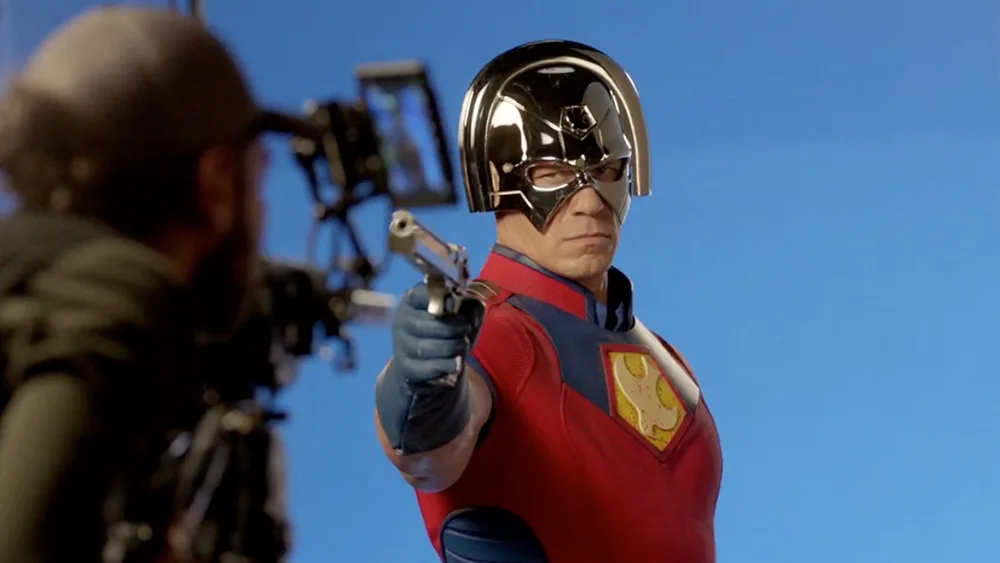 The movie also contains a lot of violent scenes that can be scary, and outright disturbing for younger viewers. There are heavy scenes of gunfights, killings, murder through stabbings, and characters fight to the death, bodies exploding effects from grenades at parking lots, there is an appalling scene where a victim's disembodied face gets picked up by a police officer.
Yet, there's a line between the fights and actual gore. Which are still strong negativities, that kids shouldn't be fully exposed too at a young age. Peacemaker isn't the worst story line on-screen but it also does not fall into the kid-friendly category.
Was this article helpful?