Before we fully analyze Peer to Peer lending advantages and disadvantages, it is important to be familiar with the meaning and general concept. Peer to peer lending is a new reality and one of the fastest growing investment channels of funding in the UK, shortly referred to as P2P lending. In simple terms, it is a form of direct money lending by people to others or businesses without an official financial intermediary.
This is done yearly by thousands of people with the aid of online platforms where their money can be shared in return for interest – it is a wide circle of investors, and a flexible yet acceptable new the industry. The peer to peer lending platform is accessible and works well for anyone who is considering to make a peer to peer investments or expand their already present investments, but of course as like all businesses they are advantages and disadvantages to carefully be aware of if you must proceed.
The Advantages of P2P Lending
1. Interest Rates
Interest rates may be considered to be one of the biggest advantage for many who are involved in Peer to Peer lending. It has low interest rates on offer with traditional savings accounts, and this pro attracts more people to consider other ways to make the most of their money, including the need for P2P investing. This brings higher returns to investors compared to other types of investments.
2. Assortment
Peer to peer loans offer a vast choice of opportunity which can be used for all sorts of purposes, this presents investors with assortments of options on where to invest money. Examples of opportunities include (funding small businesses, property investment by clients to grow their property portfolios, housing developments etc.)
Diversification
Diversification is a feature that can be found in many P2P platforms, as most of them tend to offer at least one product that automatically diversifies and enables your investment to spread across multiple streams of opportunities, which also interpret more possibility of making more money. Peer to peer also offer low minimum investment amounts, which can provide a good opportunity to 'test out' if you're still fairly new to investing.
3. User Friendly
Many people who venture into the peer to peer platforms, discover that they are user friendly if placed side by side with some other investment platform options, such as stocks and shares. They p2p platform have a friendly user interface and layout that can be easily understood without much hassle. You don't need a background in finance to figure out what it means or even get started.
4. Secondary Market
Another top advantage of peer to peer lending is secondary market, you may need access to your money earlier than planned and this is where secondary market comes in. Offering investors the opportunity to sell their loan parts to other investors providing them liquidation.
5. More accessible source of funding
Peer-to-peer lending is a more accessible source of funding than many financial institutions conventional loans. It has a lower credit rating of the borrower.
6. Innovative Finance ISA
Now lots of, peer to peer platforms offer an Innovative Finance ISA which allows you to use your annual tax-free allowance to invest in P2P loans and earn tax-free interest as long as they meeting HMRC requirements.
The Disadvantages of P2P Lending
1. Risk of Capital
In peer to peer lending, the investments are not covered by the Financial Services Compensation Scheme, or does it have any kind of insurance measures that can curb your losses, and at such you may lose the full capital you had put in. Though, many platforms put in measures to ensure that the occurrence of this is highly minimized, they still occur – and repayment of your capital plus interest is usually dependent on the borrower repaying. Which is why it is safest to fully analyze and understand the risks you may be taking before lending any money on a P2P platform as well as being cautious enough to lend a reasonable amount that won't affect you much in the event of a loss.
2. Platform Variation
Peer to peer lending ability to cover a wide acre of different platforms, loans and security types makes it a bit more intricate to fully consider closely the behind the scenes before making an investment. Since, you will have to check out who is running the platform, what their professional backgrounds are and how their loans have historically performed, and of their past performances, though even this information is not a reliable indicator of future performance, and this in itself could be time-consuming as well as spreads your risk as you will not be putting all of your money into one loan.
3. Tax Responsibilities
Interest you earn from your P2P investments goes through HMRC tax requirements which you are expected to meet those requirements before it can be placed in your annual Personal Savings Allowance, which is £1,000 for basic rate taxpayers and £500 for higher rate taxpayers, stripping you off the stress and loss of paying tax on interest up to a certain amount.
Conclusion
P2P lending offers both secured and unsecured loans, with most of the loans being unsecured personal loans. Which is why, you due to some unique characteristics, peer-to-peer lending is considered as an alternative source of financing.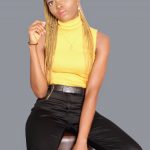 Was this article helpful?