When your PlayStation 4 can't connect to Wi-Fi, it can be very frustrating as you will be unable to play a game, install new games, update your system, stream movies and any other thing you will like to do with it at the moment.
There are various reasons PS4 can't connect to Wi-Fi and just as there are causes there is also a solution.
Reasons PS4 can't connect to Wi-Fi
PlayStation Network (PSN) is offline.
Your PS4 DNS settings are not configured correctly.
You connected with an invalid Wi-Fi Username/Password.
Your Wi-Fi network lost internet connection.
Signal loss usually caused by far distance between PS4 and your wireless router.
Router has connectivity issues.
What to do if your PS4 can't connect to Wi-Fi
#1. Check your PSN status
If PlayStation Network is offline, your PS4 console won't connect to wifi. Go to PlayStation Network status page on another device to see if the status is green. If it is not indicating that the network is down, you have to wait for the issue to be fixed.
#2. Use another device to connect to the same Wi-Fi
It might just be a general problem from your Wi-Fi. Use a different device like a laptop or a mobile phone to connect to the same Wi-Fi and see if it works. If it's not a Wi-Fi problem then check for other problems too.
#3. Restart modem and router
Restart both your modem and wireless router, then try again to see if console can now connect to Wi-Fi network. You can retry after five minutes of restarting your modem or router.
Tip: If you cannot power these devices on and off, refer to user manual or contact customer support.
#4. Restart PlayStation again
Restart PS4 and allows it to reboot. When it's done, you can try reconnecting to Wi-Fi network and see if it connects afterwards. Ensure you fully power down the console and turn it back on, don't put it in rest mode to wake it later.
#5. Confirm Wi-Fi password
Using the wrong Wi-Fi password can make PS4 fail to establish a connection to Wi-Fi network. This problem can be misdiagnosed sometimes because the error message is not clear; so check properly.
You can re-enter to see if it will connect on PS4 > Select Settings > Network > Set up Internet connection > Use Wi-Fi > Easy > Select Wi-Fi network and input password.
Another option to check password, connect a different device to the same Wi-Fi network using the same password. If it can't connect, then your password is invalid; Simply change the password .
The process of determining the correct password for your Wi-Fi network depends on the hardware configuration. Refer to your devices user manual or service provider for customer support.
#6. Move PS4 closer to wireless Router
Far distance between your PS4 and router can cause signal loss. So make sure both devices are at a reasonable distance from each other
Also check for interference or obstruction like thick walls, furnitures. These things too can cause signal loss.
#7. Change Wi-Fi's network channel number
Internet connected devices use same narrow radio frequency range by default. Your neighbor could be using the same channel as you, so change the channel number on the wireless router to establish a stronger internet connection.
#8. Change DNS settings on PS4
Your console's DNS settings might not be configured correctly; modify DNS address used with your Wi-Fi network.
Go to settings on PS4.
Select Network.
Set Up Internet connection.
Use WiFi or Use LAN cable.
Custom or choose wifi network from list.
Select Automatic.
Select "Do not specify".
Select Manual.
Select Primary DNS.
Enter "208.67.222.222".
Select Secondary DNS.
Enter "208.67.220.220".
Next then select Automatic.
Select 'Do Not Use'.
Connect PS4 Using a wired Connection. You can use a reliable hardware option like an Ethernet cable. Also switch your cable into a different Ethernet port on the router, Incase the other port has been burnt.
#9. Factory reset PlayStation 4
Reset PS4 to it's default factory settings. If you have tried other options and it didn't work, resetting might solve the issue. Ensure you back up your data and saved games before resetting as they will be lost in the process of resetting. You can always retrieve them back later.
If all these options has failed to solve the issue, then contact PlayStation support and provide account details and model of PlayStation to your report so the PS team can work on it.
This should come as the last option after trying other steps and your PS4 can't connect to Wi-Fi. You can also take your PS4 to the nearest service center to check if it's a hardware issue, and fix it there.
This article was first published on October 5, 2022 7:00 p.m. WAT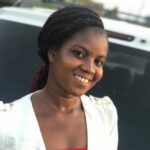 I am an experienced tech and innovation writer. It's been 2 years+ I started writing at Terecle, covering mostly Consumer electronics and Productivity. In my spare time, I enjoy reading and learning the latest happenings around the tech ecosystem.
Was this article helpful?