Cooking
Quick Recipe on How to make delicious Pineapple Upside-Down Cake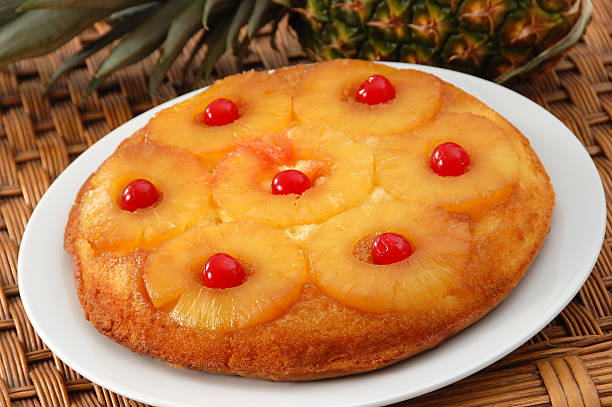 We live in the world of cakes and yet we just can't seem to have enough of them. In short, a number of us have a cake addiction, smiles. That's fine, as long as you can control the sugar content of your cake. A Pineapple Upside-Down is one amongst special delightful cake that earns it name due to the presence of pineapple as a core ingredient in its preparation and mode of serving after baking is completed. A Pineapple Upside-Down cake consists of mainly cake batter poured on the pineapple, brown sugar and butter mostly in a skillet. Nuts or Maraschino cherries could be an added bonus for some persons, baked and flipped out onto a saucer in a fashion that the supposed bottom becomes the top literally, that's why it's termed upside-down.
To make a delicious Pineapple Upside-Down cake you'll need the recipe below:
Fresh pineapple slices in juice, drained, juice reserved
1/4 cup butter
A cup of packed brown sugar
A jar (6 oz) of maraschino cherries( no stems) and drained
A box Betty Crocker Super Moist Yellow Cake Mix Vegetable oil and eggs – mix box
Full ingredients could include – cake cake flour, baking powder, white eggs, salt, vanilla extract, milk, granulated sugar white or brown, baking soda and fresh diced pineapples.
Pineapple Upside-Down cake recipe – step-by-step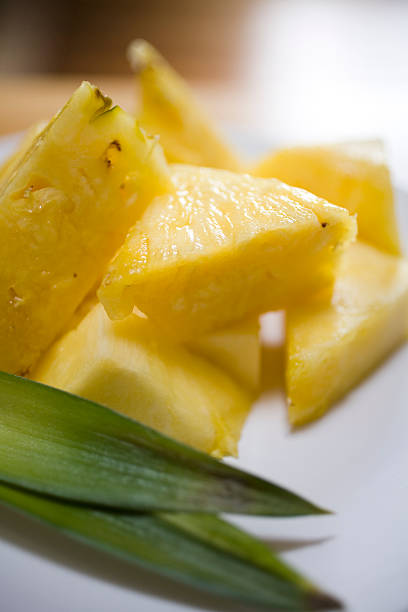 Heat your oven to at least 350°F (325°F for dark or nonstick pan). In 13×9-inch pan, melt the butter in oven.
Next, sprinkle the brown sugar evenly over butter. Arrange pineapple slices on thz brown sugar. Place maraschino cherry in the center of each pineapple slice, and arrange remaining cherries around the slices and press gently into brown sugar.
Add water to be sufficient for pineapple juice to measure 1 cup.
Make cake batter then substitute pineapple juice mixture for the water. Pour batter on pineapple and cherries.
Bake for about 42 – 48 minutes (44 to 53 minutes on dark or nonstick pan).
Run a knife immediately around the side of the pan to loosen cake.
Place heatproof serving plate upside down onto pan; turn plate and pan over.
Leave pan over cake 5 minutes so brown sugar topping can drizzle over cake; remove pan.
Cool 30 minutes.
Serve warm or cool. Store covered in refrigerator.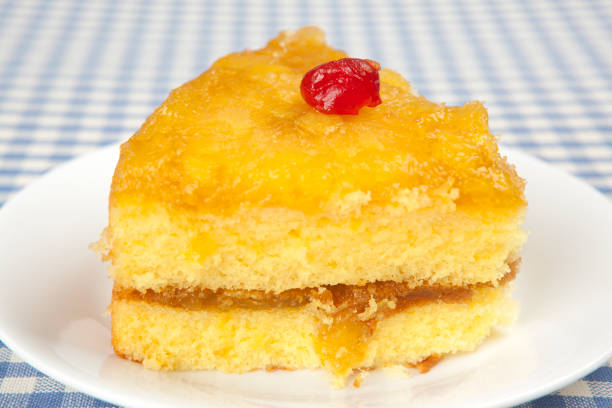 7. Serve pineapple upside-down cake with sweetened whipped cream or an 8-oz container of frozen (thawed) whipped topping (3 cups),
8. It's a good idea to let your pineapple sit upside down about 30 minutes before you cut it. All the sweetness resides in the bottom (sorta like me!), so if you do that, it'll let the juice distribute before you cut.
How many calories is present in a Pineapple Upside-Down Cake
Good news it is, for person's who are looking to gain more calories, this is a great food option for that mission. A Pineapple Upside-Down cake is found to contain at least 366 calories in 1 slice, 1/9 of 8″ sq. May not be a great option if you are looking to burn calories but just incase you can't seem to resist it, here's a quick solution. To loose same number of calories, you need to walk at least for 102 minutes, your pick.
We trust you liked this article, please subscribe to our YouTube Channel for our videos and you can also be a part of our Facebook family.