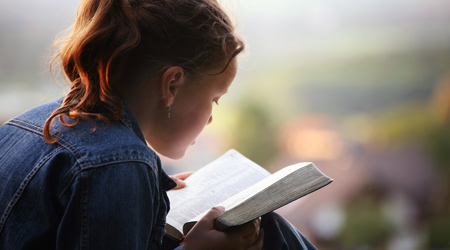 How often do you read in a day? Hold that thought. Do you know an average human should read at least 20 articles a day each at least 500 words long. I'm sure you didn't know.
Reading makes immigrants of us all. It takes us away from home, but more important, it finds homes for us everywhere." – Jean Rhys
Do you also know by constantly not reading that much, you dull your brain cells and retaining capacity to the barest minimum. Studies have shown that there is an almost symbiotic relationship between reading and intelligence.
The analytical skills that provide the ability to understand issues and solve problems are the product of intensive reading.
Reading regularly is a way to mental health which enhances emotional intelligence, helps with self-awareness, empathy, social skills and managing relationships more effectively.
Have you ever met a person who's so engrossed in a book/s you'd think their lives depended on it?
NIGERIA has been rated by the World Culture Score Index as one of the countries in the world with the lowest reading culture, while available statistics from National Commission for Mass Literacy, Adult and Non-Formal Education shows that 38 per cent of Nigerians are non-literate as four in ten primary school children cannot read for comprehension.
There is generally a poor reading culture in the country. Once upon a time, the country paraded the best set of authors and publishers in Africa. Then, reading was an innate affection for both young and old.
This reading inclination reflected so much on the quality of leadership and civil discipline that brought pride to Nigerians anywhere in the world.
Today a reader, tomorrow a leader." – Margaret Fuller. The downturn in reading and book readership actually has a global dimension, especially given the onslaught of the digital revolution. Globally, the influence of new technology has altered the disposition to hard copy reading.
In Nigeria, reading culture has suffered from widespread poverty, corruption, ineptitude and a dearth of dedicated quiet reading spaces like libraries. The decline in the standard of education has seriously affected reading ability.
And it becomes harder when you have to deal with the many distractions and challenges that come with being an adult and living in a country like Nigeria. Perhaps, our socio-economic environment is not reading friendly.
The daily struggle for economic survival provides little or no time for people to cultivate a good reading habit. Equally, high cost of books, particularly imported ones, has contributed to low readership promotion in the country.
Is reading Gender based? This might as well be a topic for another day but right now I'd leave you with this quote from – Napoleon Bonaparte
"Show me a family of readers, and I will show you the people who move the world."
We trust you liked this article, please subscribe to our YouTube Channel for our videos and you can also be a part of our Facebook family.