Shatterline is a new Free-to-Play game on Steam, even though it is still in an early access state. Shatterline has a roguelike Co-Op mode known as Expedition, and has several traditional game modes such as Conquest, Plant-the-bomb, TDM, and Escort. It is fast becoming a popular game.
This game has gained popularity in the Free-to-Play gaming community, but as a game still in early access, it is prone to errors. Recently, Windows 11 users have been facing the Shatterline connection error, which is  a peculiar Error 01-00 preventing players from enjoying their gameplay on Shatterline.
What is the Shatterline Connection Error all about?
Login error. Please try again later.
Error code: CONNECTION-01-00
If you see this error message while trying to connect to Shatterline, you are dealing with a Shatterline connection error; It is also known as Error 01-00 . When you see this error it means that there have been some issues with your game that are preventing you from connecting to Shatterline servers and playing it uninterruptedly.
The 01-00 error is a tricky one, because it means different things:
It indicates that the user's PC cannot reach Shatterline servers. Sometimes Steam goes into offline mode, so the game cannot connect to the servers.
Sometimes 01-00 reports are associated with USB Wi-Fi/4g/5g sticks or Internet connection via mobile phones.
There is a problem with software or hardware firewall, a router, or traffic blocking at ISP or higher Internet authority level. It is hard to know what exactly blocks the traffic.
Some users assume that this is a problem with their internet connection. However, this error appears even when there is a strong internet connection.
How to fix error 01-00 in Shatterline
Although there is yet to be a permanent fix for the Error 01-00 issue, there is a workaround in Windows 11 which eliminates Error 01-00 in Shatterline.
Microsoft recently released Update KB5018496 for Windows 11. This update addressed an issue that affected some types of Secure Sockets Layer (SSL) and Transport Layer Security (TLS) connections. These connections might have handshake failures that could have led to Error 01-00 in Shatterline.
You Have to download and install the KB5018496 update in Windows 11:
Move to Windows Search.
Search for Settings and click on it when the result appears.
Go to Update & Security > click on Windows Update.
In the Optional updates area, there is a link to download and install the update.
Install the update, and hopefully the error goes away.
If not, then you have to wait for an official announcement from Frag Lab on when there will be a permanent fix.
Other fixes you can try includes:
Close and restart Steam. A PC reset can do the magic.
Disable the Ethernet connection in Windows.
There is a possibility that you disabled certain services on your PC because of custom Windows (services such as FoxOS or ggOS).
Or a very important service called Network Store interface, Although it is ineffective under normal circumstances, the information it provides gives Shatterline information about the status of your connectivity. The error message means that the game asks for the information, and doesn't get an answer, hence a shatterline connection error. Mostly because it assumes that you're not connected to the Internet. Enable the service, and see if the error message disappears. Win + R > services.msc > Network Store Interface > Startup type will do it, It should be set to Manual.
Hopefully, these few fixes will help you fix Shatterline connection error, otherwise it is best to wait for an official statement from Frag Lab on when there will be a permanent fix.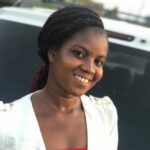 I am an experienced tech and innovation writer. It's been 2 years+ I started writing at Terecle, covering mostly Consumer electronics and Productivity. In my spare time, I enjoy reading and learning the latest happenings around the tech ecosystem.
Was this article helpful?