Normally. we all could use an alarm once in a while to stay on top of our schedules. But what happens when you feel unsafe in a crowd, a lone corridor or even in a cab on your way home. Well, safety is every one's affair but most paramount its yours before anyone else's. Even at this, women's safety seems to be twice more particular than that of the opposite gender for severally apparent reasons.
For these reasons, a personal safety alarm called "She's birdie" made for women and by women is currently available and numbers are being more marketed, as many users in their reviews claim it to be a priced possession worth every penny. She's birdie alarm among other sterling features – it is colorful and have a 130db alarm and flashes strobe light designed to deter an attack.
She's Birdie alarm is a product of a company founded by two sisters with a true-life story that dates back to when they were preparing to send five of their extended family's kids off to college. One in four women got assaulted during her undergraduate education. This gave them a spark, that spurred into a vision of creating a safer world than they had met it where women feel a lot safer. Inspite the level and measures of security put in placed by the US government to mitigate against rape, assault etc.
Statistics shows that at least n five women in the US is raped in her lifetime. In 2020, there were 126,430 reported rape cases in the United States. This figure also includes attempts and assaults to commit rape, but unforced statutory rape and other sex offenses are excluded. The sisters found these statistics not only horrifying but also personally heartbreaking because it interpreted one in five of their women, too were part of that figure.
Insecurity among women is more of a serious concern than it is for men, inspite the growing selfish comparison by the opposite gender. The reality of being defenseless and opressed by an assailant because of your physiology is one of the most humiliating feeling there is, and the after effect is not in the slightest fair. However, She's birdie alarm empowers you to listen to that gut feeling, be alert and teach your daughters, sisters and community about women's safety, make a run for it where necessary by removing the top pin when need arises without hesitation. Converse safety measures with your sons and husbands too, because they'd be no women's safety with just women.
She's Birdie Reviews outlines that there is also empowerment for women through giving them safety tools, educational materials, workshops and community building.
How To Use She's Birdie Alarm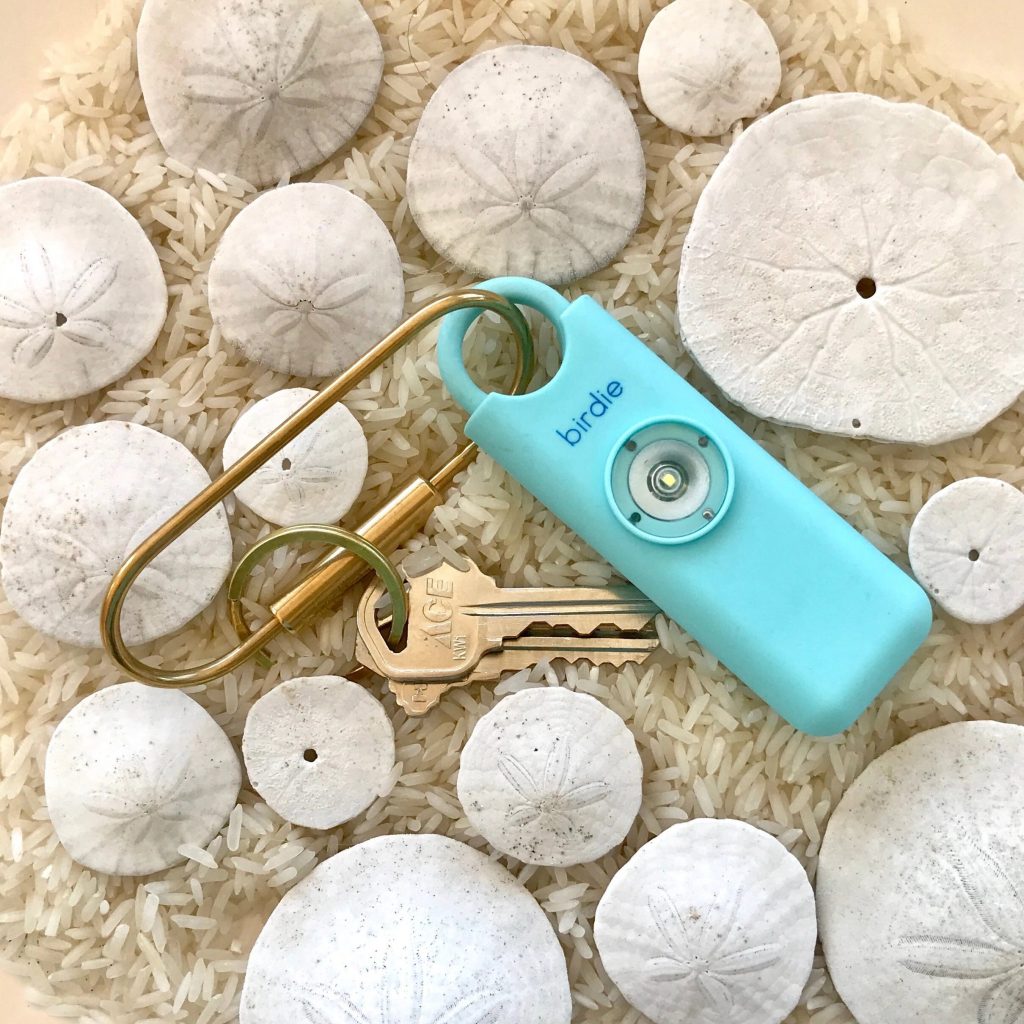 When feeling a threat, smartly activate Birdie's LOUD siren and flashing strobe-light to create a diversion and to help deter an attack. The alarm is as loud as a jet engine 100 feet overhead!
Birdie's modern design is easy-to-use.
To activate, remove the top pin.
To deactivate, replace it.
The alarm can be used many times.
Batteries are replaceable and also last 40 straight minutes.
Safety-First! You do not need to worry about weight, the Birdie alarm can be carried around from day to night conveniently––around town, while jogging, on the trails, taking a walk, across campus, in the parking lot, on public transportation, when traveling etc.
Each Birdie alarm is hand-tested and built for durability. Also, 5% of She's Birdie's profits are donated to our partner organizations that passionately support women's safety, shelter and health.
Birdie alarm is a perfect gift for females of all ages – your sisters, daughters, nieces, mothers, friends, students, colleagues and elders in your community to ensure their safety. Go ahead and order she's birdie today.
Was this article helpful?